Here's a tribute to some of the industry's finest. Learn more about your favorite pro snowboarding icons as we reveal to you their interesting and unique bio!
Want To Be Better? Go With A Pro
A first-timer must learn from the best, and a professional instructor equipped with the right training and skills will be able to provide the best experience, making the beginner want to come back for more.
Professional Snowboarders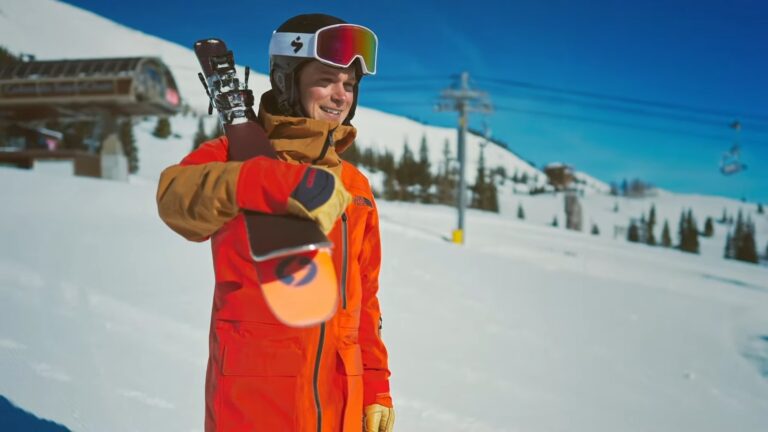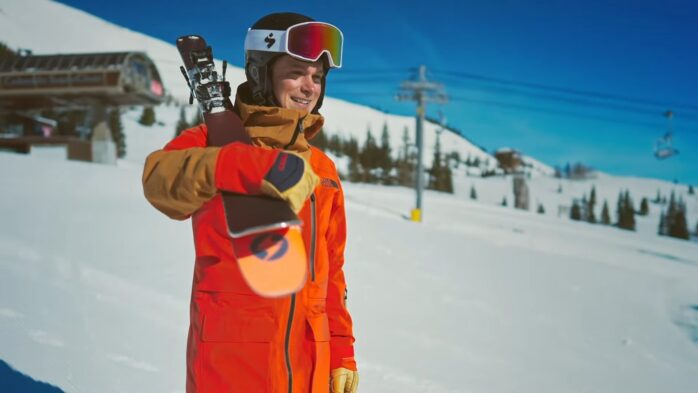 In this section, know some of the familiar and popular names in the world of Snowboarding and learn more about their accomplishments as pro riders.
Women Snowboarders: A Taste of Victory in A Male-Dominated Sport
Let's admit it. Snowboarding is a winter sport highly dominated by males. Female snowboarders themselves have admitted that only several individuals of the same gender are able to handle the pain, pressure and difficulty of learning the sport.
1. Shaun White – Professional Snowboarder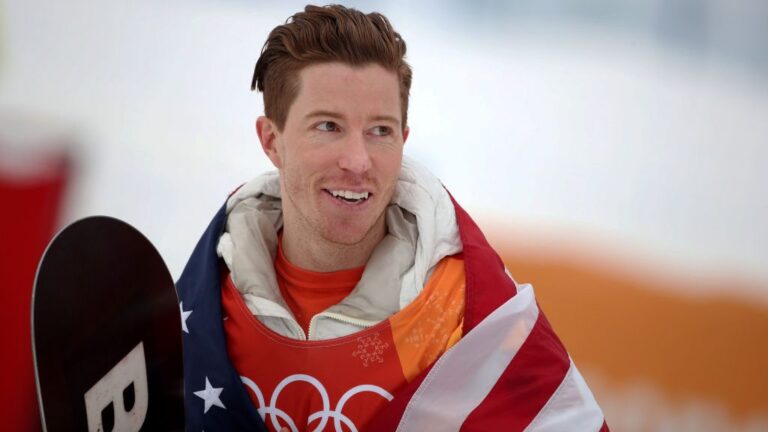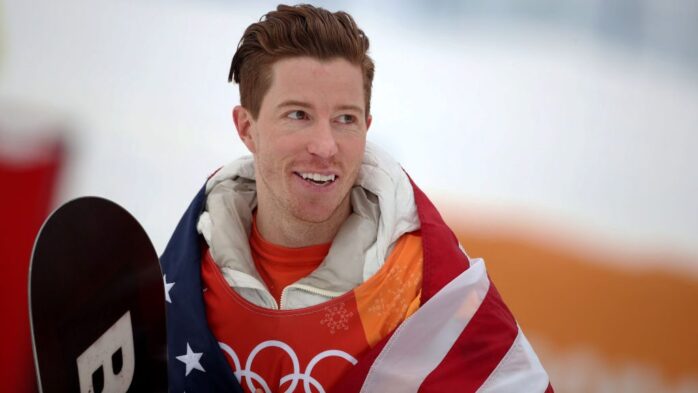 Shaun White is a popular athlete in the world of Snowboarding. Know more about White and his accomplishments in this section.
2. Seth Wescott: Olympic Snowboarder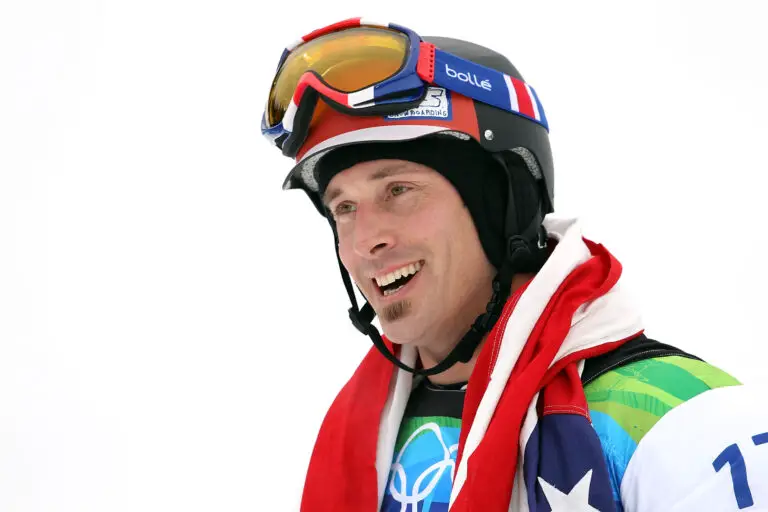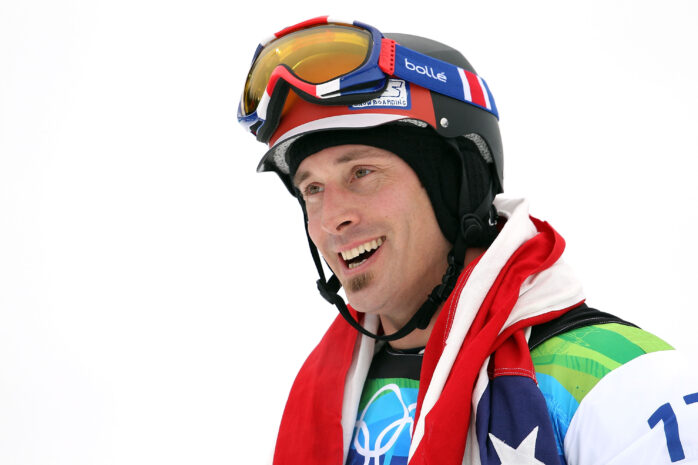 The name Seth Wescott is a familiar name in snowboarding. This American Snowboarder is a competitive athlete who had gained numerous recognitions in various snowboarding contests.
3. Terje Hakonsen: Snowboarding Icon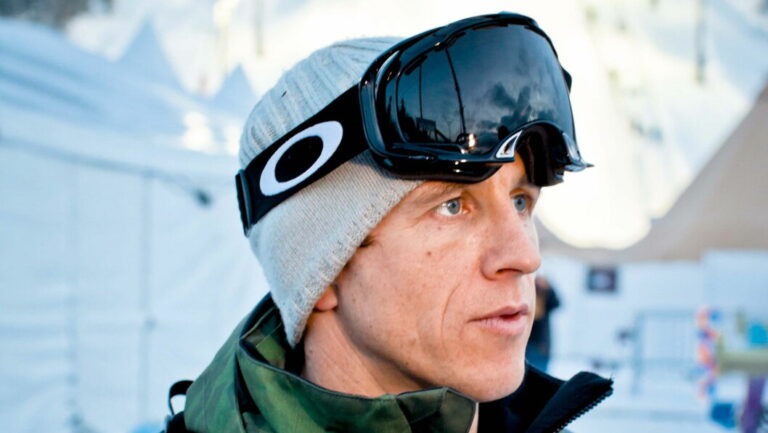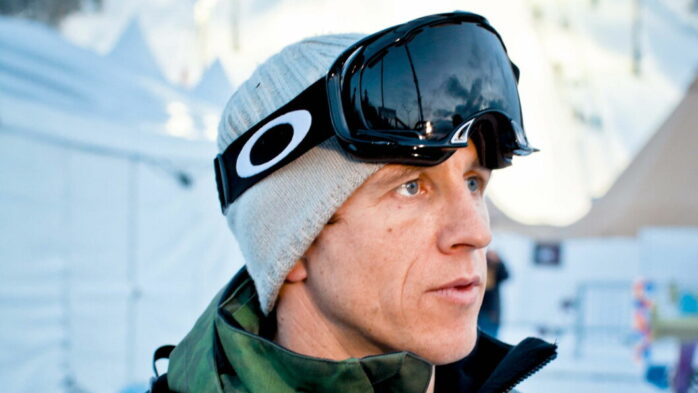 Besides winning competitions, Håkonsen has also developed a few snowboards in his career. An icon, advocate, and initiator, Terje Håkonsen is a legend who is set to make more marks in his own field of interest.
4. Gretchen Bleiler: Snowboard Olympian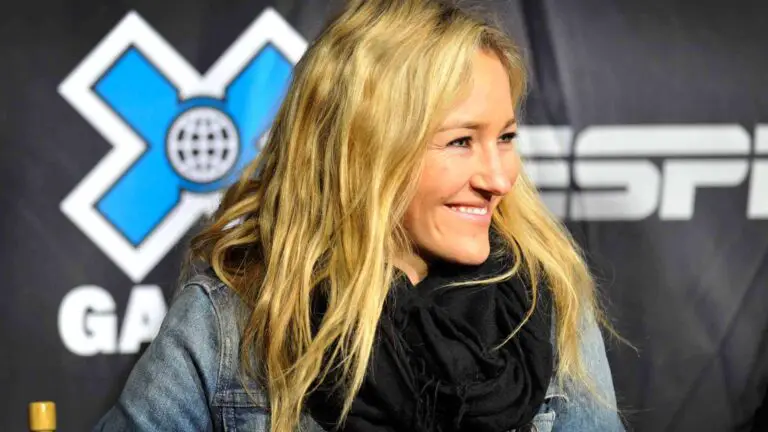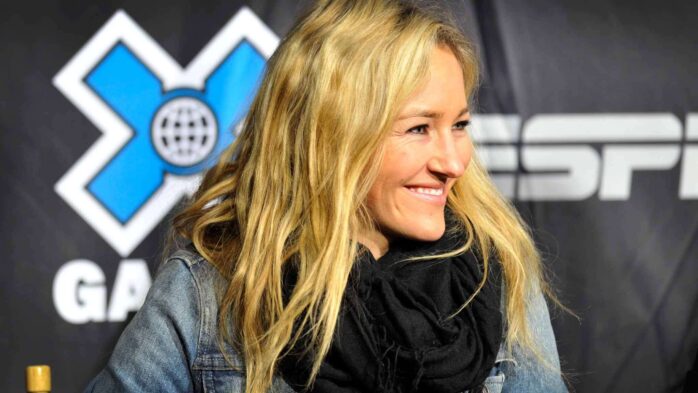 Aside from snowboarding, Gretchen Bleiler enjoys mountain biking and surfing and is a featured promoter of Oakley and K2.
She is also an advocate and spokesperson for environmental groups fighting against global warming.
5. Kelly Clark: Olympic Gold Medalist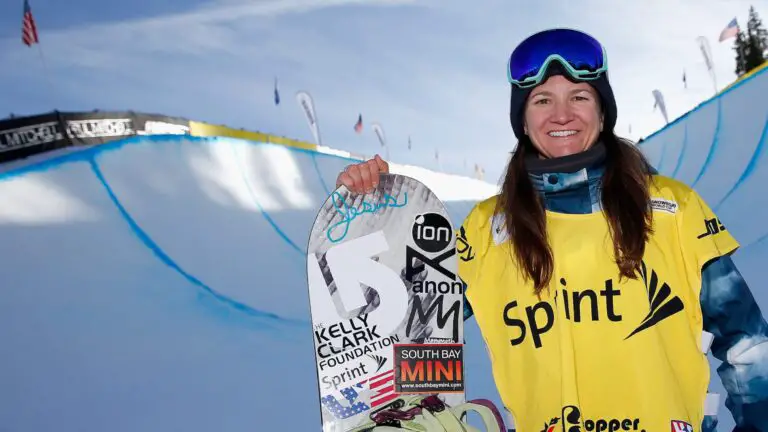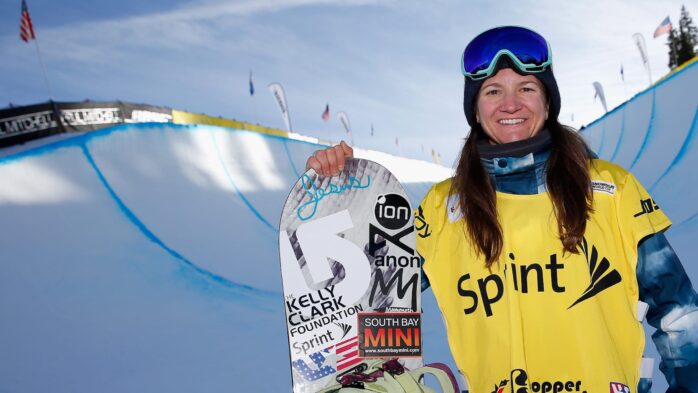 Considered one of the leading and advancing halfpipe riders in the history of snowboarding, be it male or female, Kelly Clark, a quiet and reserved girl from Vermont remains to be a great competitor in the world of snowboarding.
6. Karine Ruby: French Olympian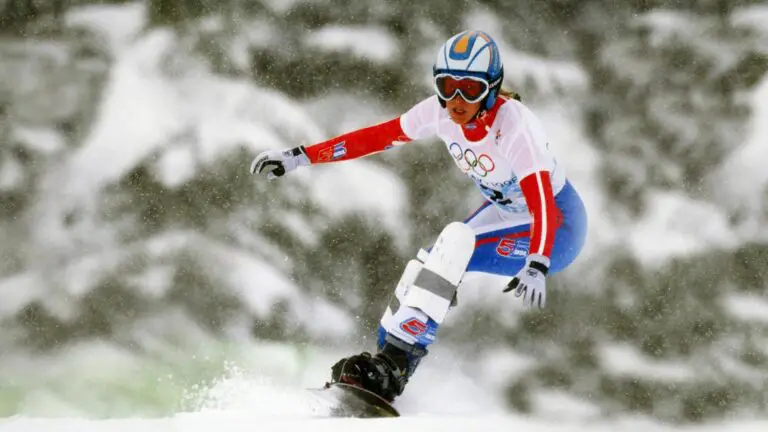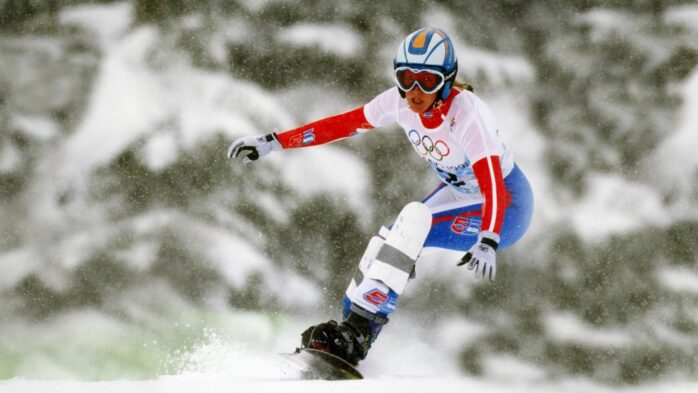 Now drawn into the world of climbing, Karine Ruby is now based in Chamonix, as she is one of only the less than 20 qualified female mountain guides of France.
7. Anne-Flore Marxer: Swiss Pro Snowboarder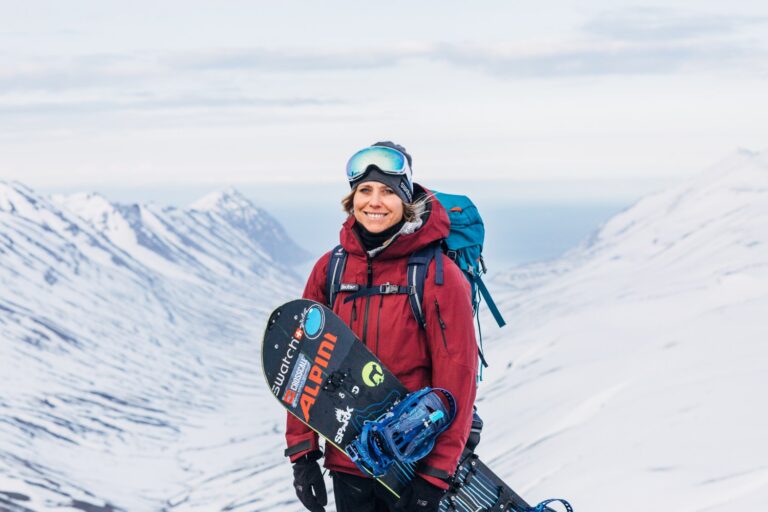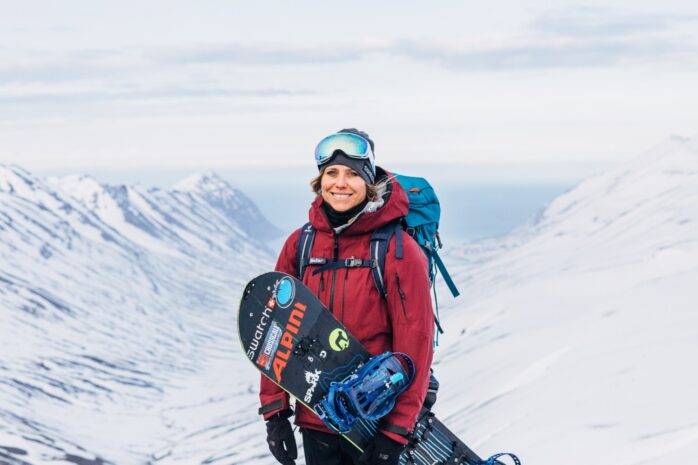 Aside from riding, Anne-Flore also came out in films like RoShamBo and was featured in the 2007 issue of Fitness magazine. This head-turner remains a sight to behold in the world of snowboarding.
8. Daniel Kass: Stylish Halfpipe Rider
Aside from being a two-time Olympic medalist and bagging numerour X-Games medals, Daniel Kass is also the President of Grenade Gloves, a winter apparel company based in Portland, Oregon.
9. Kevin Jones: X-Games Ruler
Aside from hitting the slopes, Kevin Jones also owns Jeenyus, a snowboard gear shop. He is currently dating five-time X-Games Gold Medalist and professional snowboarder, Tara Dakides.
10. Devun Walsh: Prominent Canadian Rider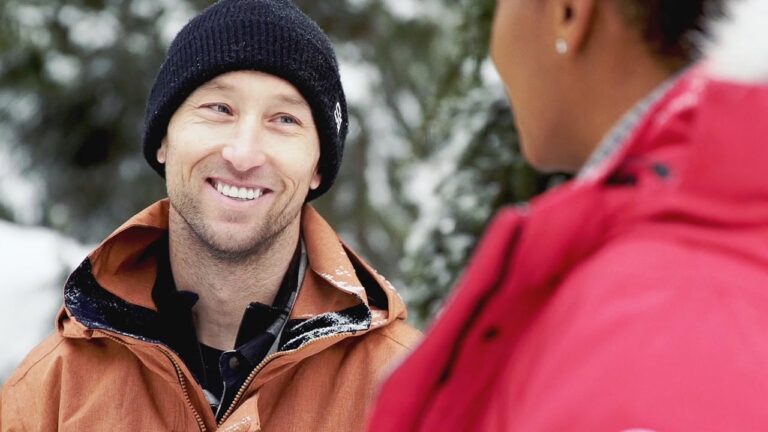 The 5-foot, 7-inches tall Devun Walsh is more of a backcountry rider than a competitive shredder, joining only the Winter X-Games and a few of the local snowboarding competitions in Whistler, Blackcomb.
11. Travis Rice: Backcountry Shredder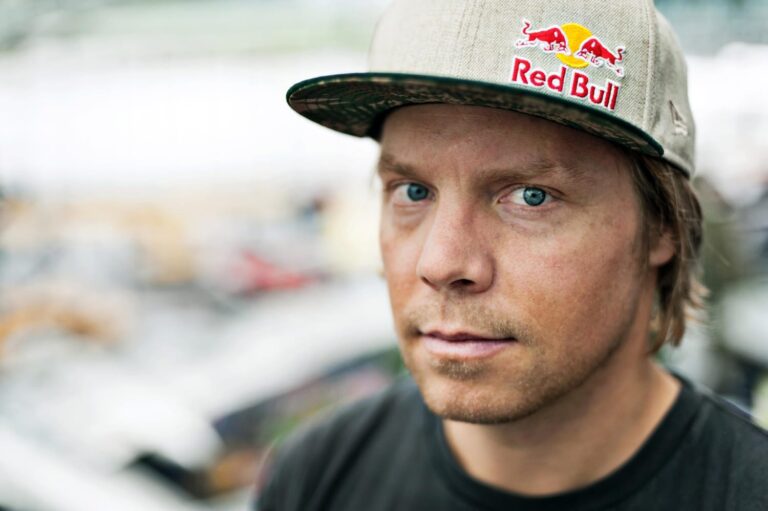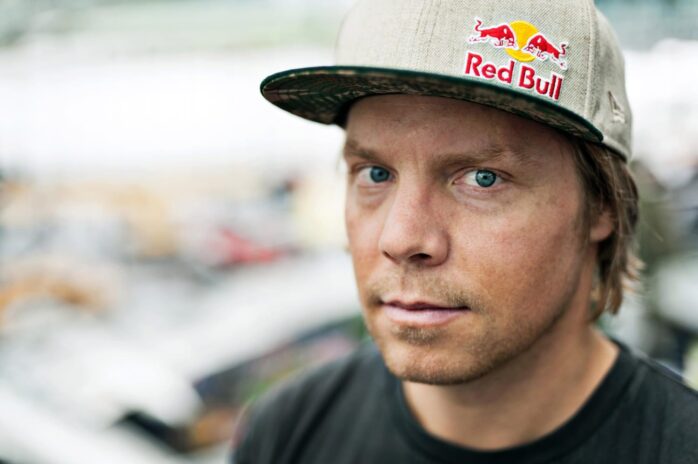 Travis Rice is known as one of the best snowboarders in the world, and even ranking 13 in the top 20 most influential riders of the past 20 years according to Snowboard Magazine.
12. Barrett Christy: Snowboarding Mom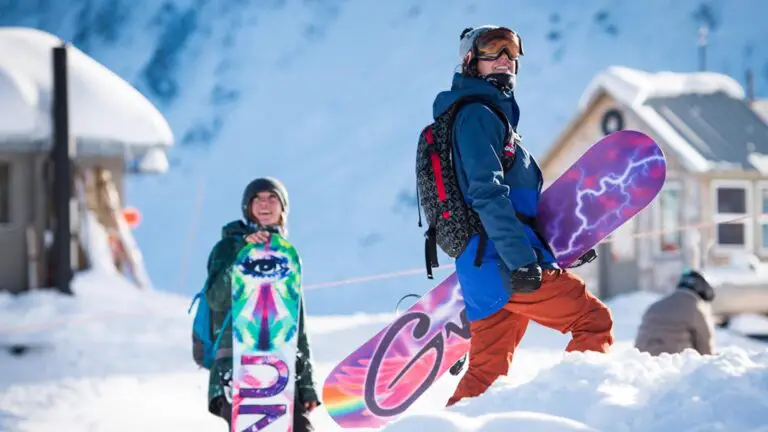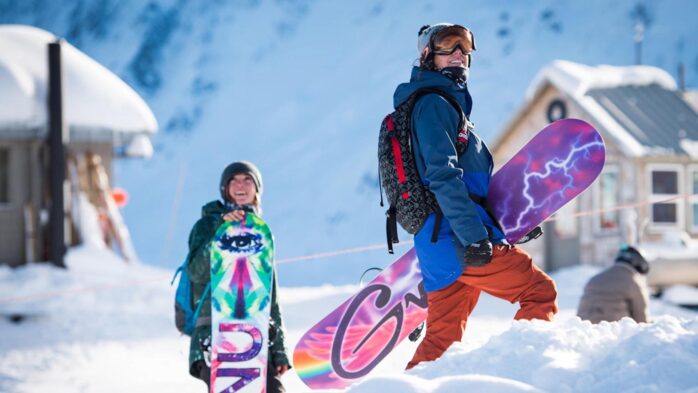 The name Barrett Christy has always been a familiar name in snowboarding. When out of the powder, Christy spends time in front of the camera, starring in snowboarding films like Float and Hardly Angels. This talented shredder has also been a Nike 6.0 Mentor for about four years.
13. Chris Klug: The Snowboarding Survivor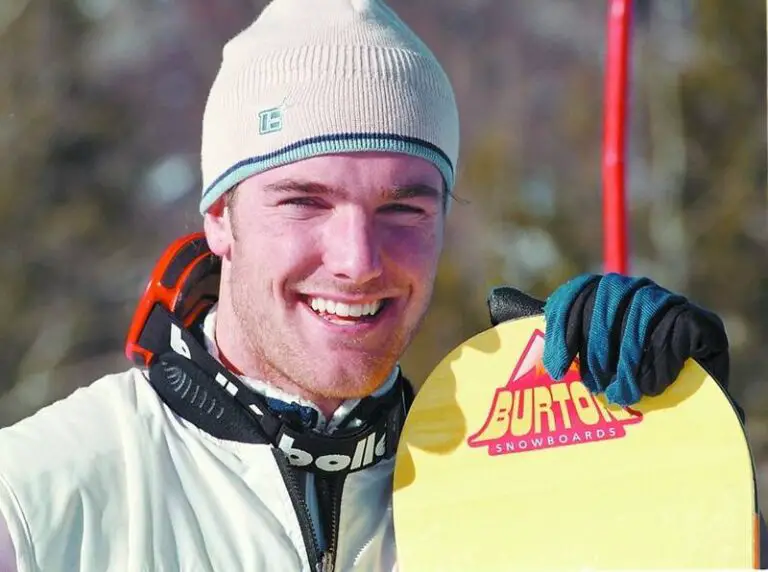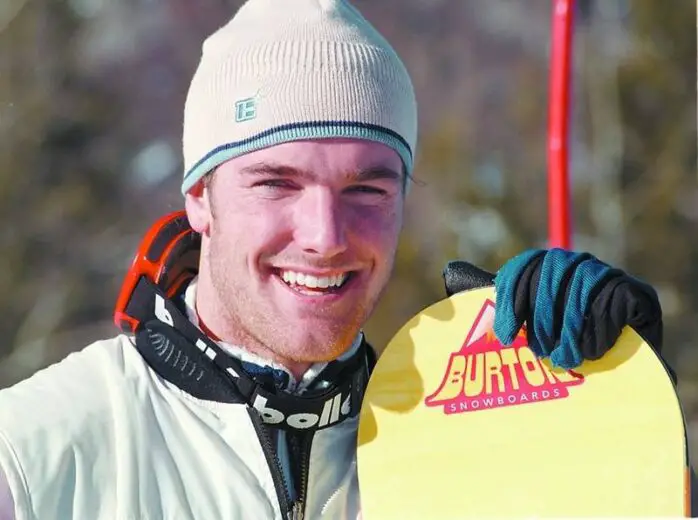 Chris Klug is no ordinary snowboarder. He is not only a world class athlete, but also a determined man unwilling to give up despite life's many hurdles.
14. Lindsey Jacobellis: Actively Decorated Snowboarder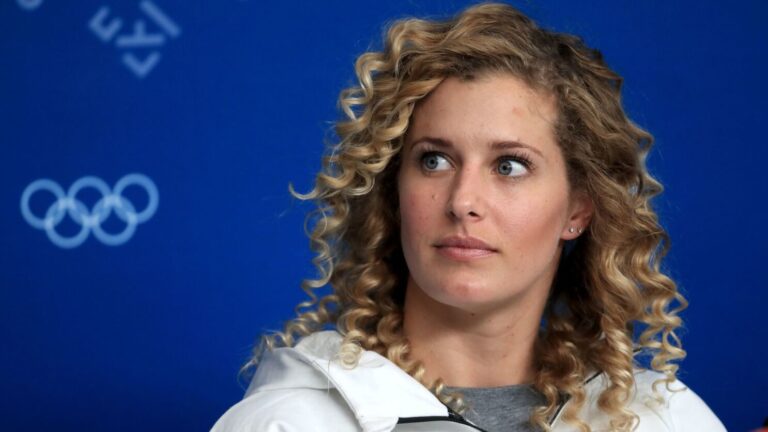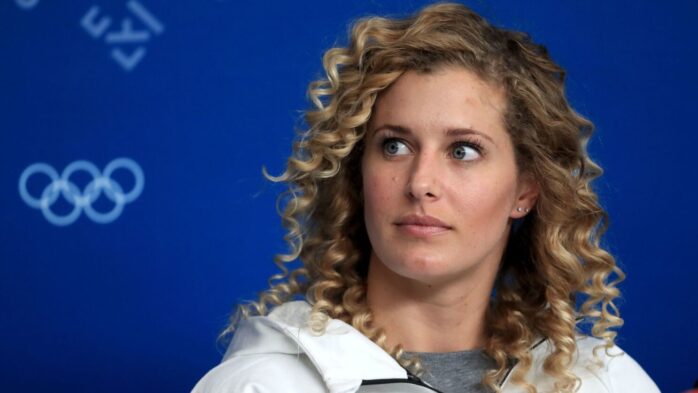 A top shredder in both the boardercross and halfpipe, Lindsey Jacobellis ranks among the world's top female snowboarders and is known for her versatility in her field.
15. Torah Bright: Cooma's Snowboarding Chick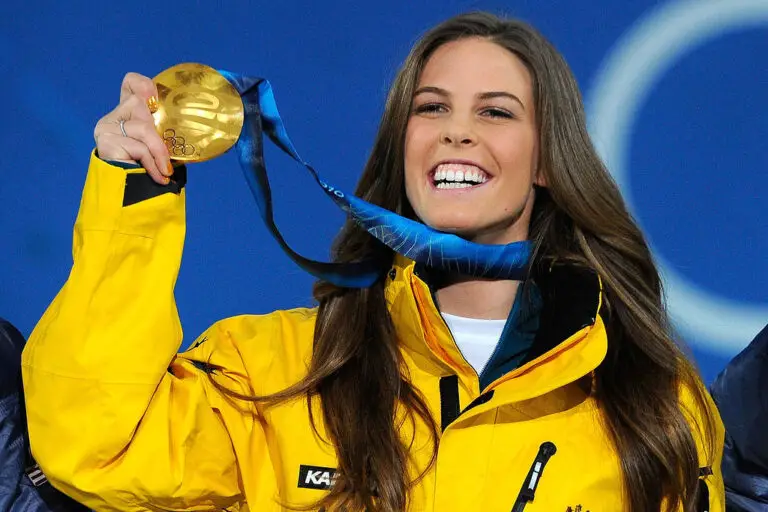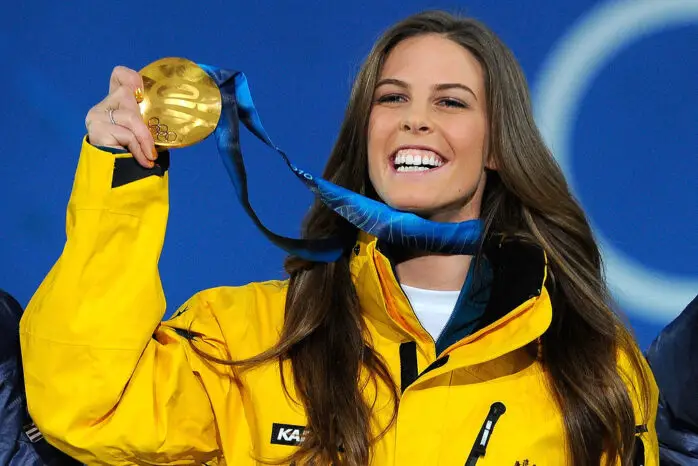 Besides shredding, Torah Bright is also an entrepreneur, co-founding Omatic Snowboards together with Andreas Wiig and Todd Richards. She is also engaged in designing outerwear for Roxy with her new line, called Bright Series.
16. Ross Powers: Snowboarding Child Prodigy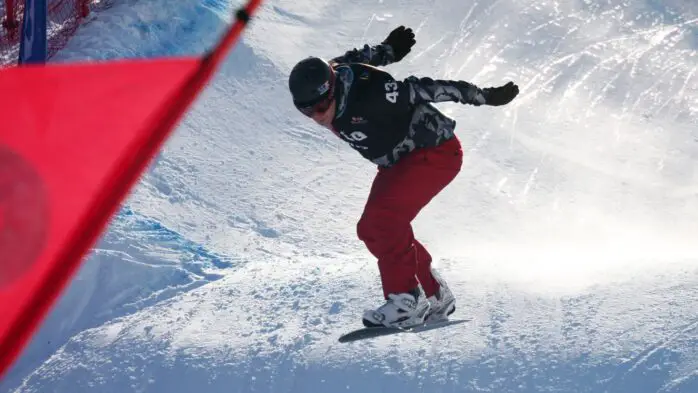 In the world of snowboarding, raw and natural talent for the sport is exemplified in the person of snowboarding's first child prodigy, Ross Powers. In an age when most kids are involved in play and school, Powers was already actively participating in various professional competitions.
17. Molly Aguirre: Backside 900 Gal
The diversely talented snowboarder, Molly Aguirre, is the first woman to ever perform a backside 900 in a competition, proving that her focus to excel in her sport does not stop despite her high status and numerous sponsorships.
18. Mason Aguirre: Young Olympian Snowboarder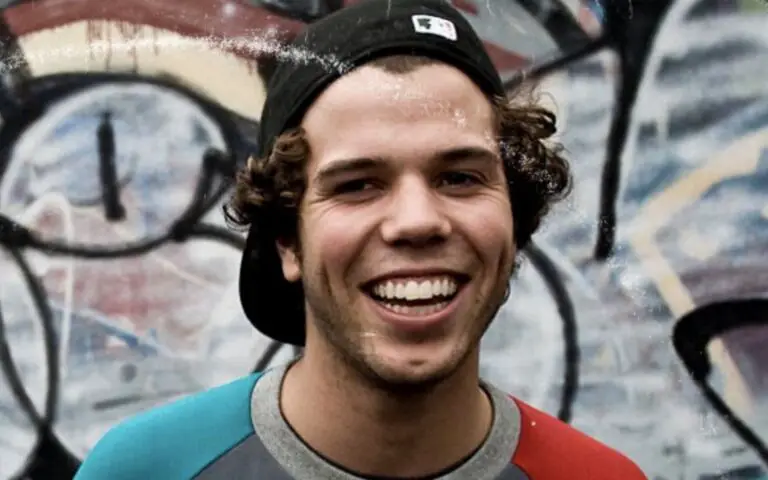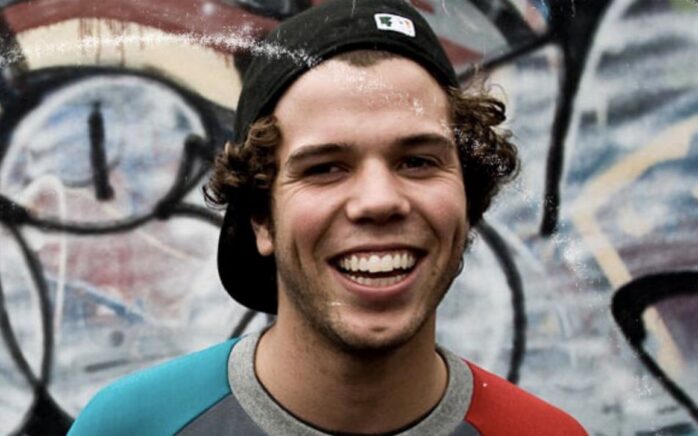 Known for his flawless spins in the halfpipe, Mason Aguirre is well-known for his signature corked 540s. His high profile trick such as the 1080s shows he really means serious business in the highly competitive sport of snowboarding.
19. Kevin Pearce: X-Games' Marathon Man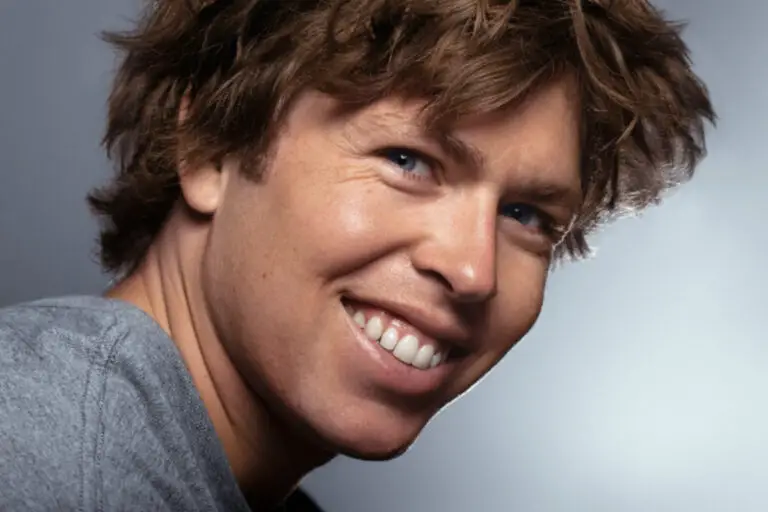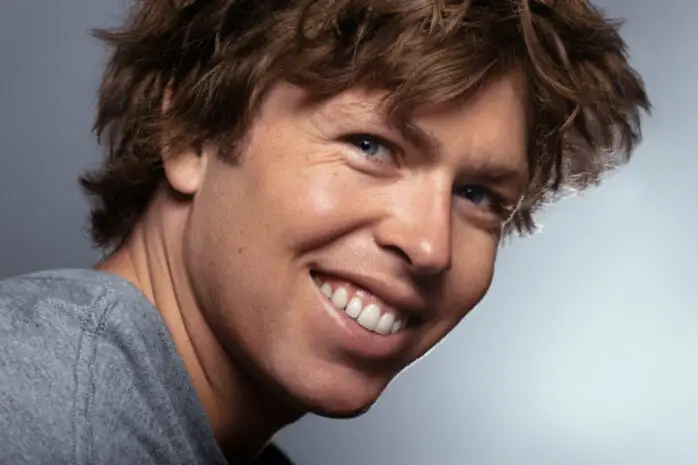 Pearce is also known to be the first athlete in the history of X-Games to compete for three medals in a span of a day. In the 12th Winter X-Games in 2008, Kevin Pearce obtained three medals at the competition in Aspen, Colorado: a silver for both the Slopestyle and Big Air, and a bronze for the Superpipe.
20. Craig Kelly: The Freeriding Authority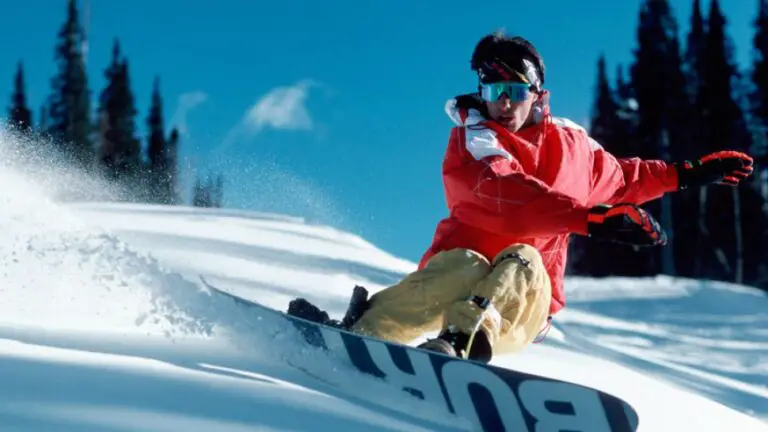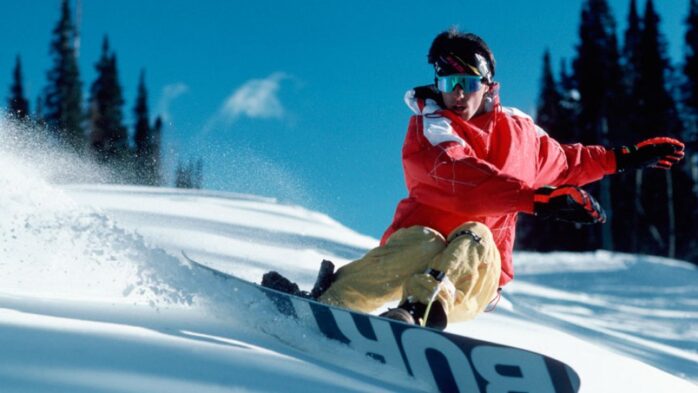 A graduate of Chemical Engineering at the University of Washington, the professional snowboarder Craig Kelly was a force to be reckoned with, as he has been dubbed by the great Terje Håkonsen as the best snowboarder of all time.
21. Terry Kidwell: Father of Freestyle
Names like Kidwell are among the pioneers of the sport that people enjoy today. He, together with other pros in his time, should never be forgotten given their contributions to the snowboarding sport and lifestyle.
22. JP Walker: The Don of Snowboarding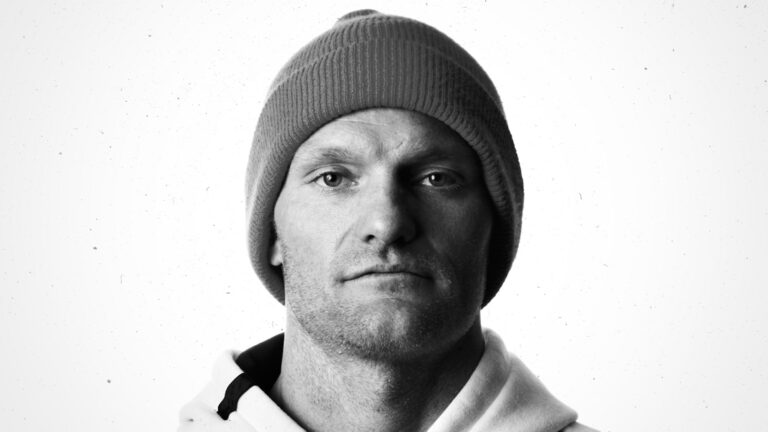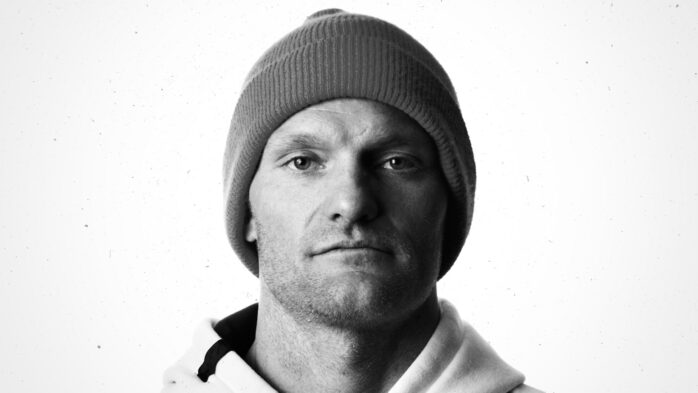 Today, the 29-year-old pro snowboarder, JP Walker, still continues to ride and enjoy himself with some powder runs.
23. Peter Line: The Man Behind Backcountry Freestyle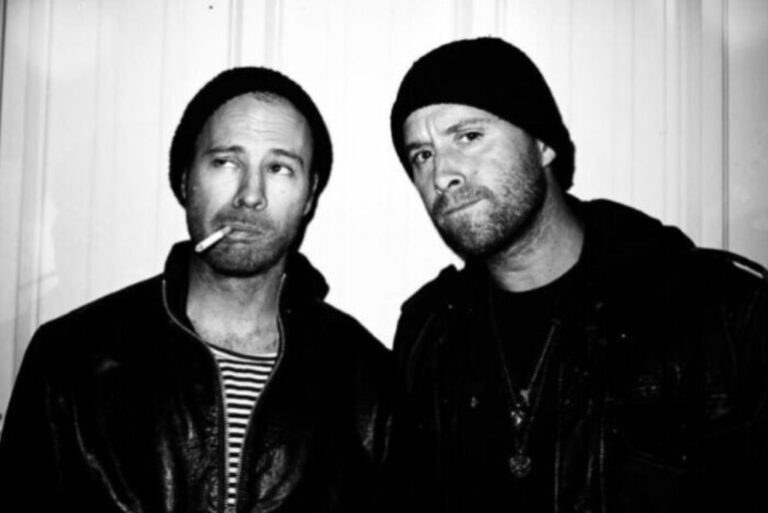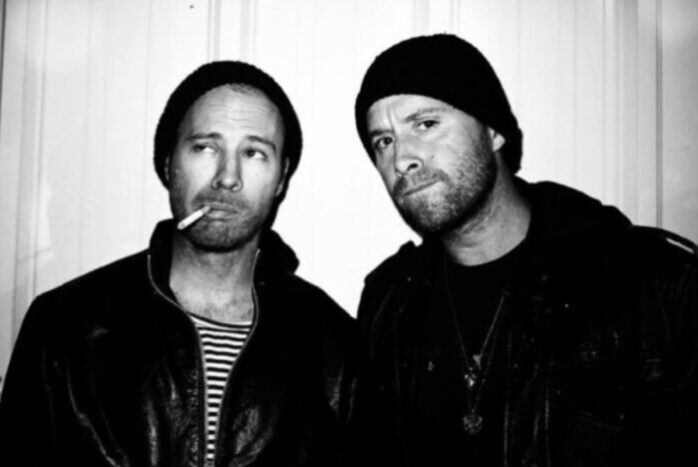 Now riding and filming with the newbies in the sport, Line intends to stay in the snowboarding limelight for the long haul. Peter Line currently lives in Seattle, Washington, and enjoys shredding in his home mountain, Ski Acres.
Over the years, a lot of Professional Snowboarders have made their mark in the sport, with numerous fans watching their tricks, especially in different major competitions.
Final Words
And there you have it! Some of the most professional snowboarders of all time that you can look up to and learn from their snowboarding days. Don't forget to always stay safe and wear the right gear!