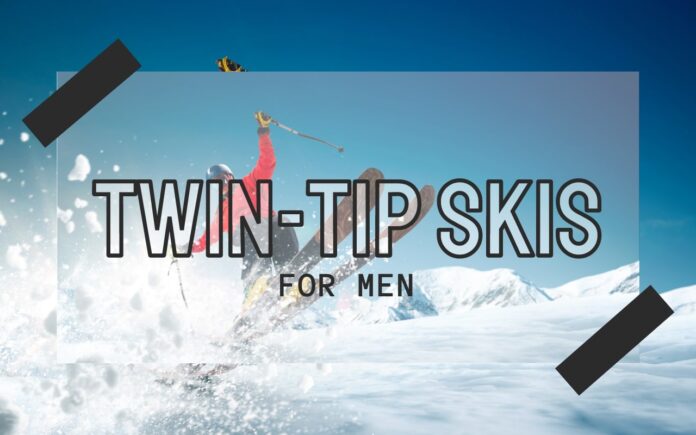 Twin-tip skis provide tons of fun for winter sports enthusiasts, regardless of age and skill level. Skiing with them grants you a chance to explore styles and the ability to free up a bit and enjoy yourself. However, finding the right pair can sometimes be tricky, so we have made a list of the best twin-tip skis for men to help you make a good purchase.
Twin tips is a term that refers to the variations of ski tips and tails. You have full or true twin tips and partial or directional twin tips. Skis that do not have twin tips usually have flat tails and are easily recognizable visually. Twin tips are thrilling to ride due to the curved ends that allow you to enjoy them in different styles. We made a list of some of the best in the market, so let us begin with reviews without further ado.
List of Best Twin-Tip Skis for Men
1. K2 Reckoner 92 Men's Skis
The K2 Reckoner 92 is an excellent choice for beginners and advanced skiers who are looking to add a bit of fun and versatility to their skiing style. With this pair, you will be able to enjoy a fairly simple construction and will be able to get easy on the edge, as these skis have superb energy thanks to their positive camber, which you can find underfoot.
Since this product is relatively light and has a relatively simple build, manufacturers had to include a bit more in the camber profile to get the users a better performance. K2 Reckoner 92 are very bouncy and energetic, so you are sure to have tons of fun while experimenting with them.
There is a wide variety of sizes you can choose these skis from, so you are sure to find the perfect fit if you do a bit of exploring. The twin-tip versatility in this pair really shows on various terrains. From the park to the trees, K2 Reckoner is really a top-shelf product that is very much worth your consideration.
2. Rossignol Sprayer Skis w/Xpress 10 GW Bindings Men's
Rossignol Sprayer is all-mountain skis that are a great pickup for anyone who enjoys freestyle skiing and wants to get better at it. This product blends lightweight with some amazing features and performance-oriented materials. The construction and shape are also on point, so both pros and beginners can enjoy riding them.
The twin-tip versatility ensures that even the youngest skiers can take this pair to the park and start developing those freestyle skills. On the other hand, Rossignol Sprayer is also excellent for anyone that wants to take it to the entire mountain, where the all-terrain prowess of these skis truly shines.
The 88 mm waist width and power turn rocker profile provide skiers with a high level of versatility, especially for users that are lighter. Cap construction also makes turning a lot easier but also boosts durability, which is another thing that gives you a real bang for the back. Considering all the cool features, the price for this product is a really good bargain.
3. Line Honey Badger Skis Men's
Line Honey Badger skis are a super accessible pair for both professionals and beginner skiers that provide plenty of fun and the ability to get really loose and enjoy freestyle for hours. The ability to flex these skis in both tip and tail really separates them from the pack, as you can do it with almost no effort.
Another great thing is that Honey Badger feels incredibly light on your feet, so the swing weight is virtually non-existent. These skis have plenty of camber underfoot, so despite being light and soft, you can use them on various terrains with minimum effort.
Although these are not jump skis, you can use them on a few mid-sized jumps, which adds even more versatility and value to the price. Moreover, the durability is outstanding, and compared with the skis in the same price range; they are top-of-the-line in this aspect. Attractive and feature-rich, Honey Badger is a model that you should definitely consider.
4. Armada ARV 96 Skis 2023
In terms of versatility and overall feel, Armada ARV 96 skis check all the important boxes when you think about all-mountain skiing. You are provided with a medium flexing option, which lets you take on pretty much anything you like and have fun while you are at it, regardless of your skill.
This is a pair that provides extreme energy on takeoffs and feels stable on landings since the feel is a touch stiffer, just about perfect. You will also find that the swing weight is nice and low thanks to the spin tip and thinner edges, which place less weight at the extremes of the product.
In terms of shape, Armada ARV 96 does not bring some innovations compared to its predecessors but rather sticks to its guns and what worked in the past, which is, by all means, a good thing. This pair is one of, if not the best, all-terrain on the market and a worthy pickup if you opt for it.
5. Atomic Bent 110 Skis Men's
Atomic Bent 110 skis are a feature-rich pair that deliver various attributes that make them a well-rounded package that provides excellent value for the price. This is a similar product to 120 but adds more versatility and a lightweight feel, making it accessible for both experienced and inexperienced skiers.
These skies can handle various conditions thanks to the stiffer and narrower chassis. However, they are flexible thanks to the light wood core consisting of poplar stingers. In addition, Atomic Bent 110 boasts HRZN tech in the tips and tails, making them smoother in fresh, deep, and soft snow.
Twin tip truly shines in this product and allows for creative skiing as well as backcountry airs. The symmetrical rocker pattern and the location of the sidecut on this product are decently bent, which adds even more to the value. Overall this is a fantastic twin-tip pair that, although more expensive than other entries on our list, is very much worth every penny you would invest.
6. Volkl Revolt 86 Picture Skis 2023
Coming from the Generic store, Volkl Revolt 86 Picture skis are a fantastic pickup for any all-mountain skier that enjoys spending a lot of time in the park and pipe. This pair provides its users with just the right amount of fun and playfulness, which is ideal for freestyling in all conditions.
Revolt 86 has, of course, 86 millimeters underfoot and a multi-layer wood core, allowing superb experience on different terrains. From powder to trees or from bumps to jumps, these skies are so versatile they can perform exceptionally in almost every situation. Hardcore winter sports enthusiasts can spend the whole day skiing on these due to the fantastic performance they deliver.
This pair has a bit stiffer underfoot but is softer in the tips and tails, making the turns completely effortless. The final result of all the features this product provides is high versatility, maneuverability, simplicity, and of course, tons of freestyle fun, which you could expect only from the top-notch twin-tip model.
7. Line Honey Bee Skis Men's
Line Honey Bee Skis are a great choice for park skiers, as they are highly simplistic in both construction and design, which is what makes them stand out from the crowd significantly. Overcomplicating with this type of ski is generally redundant in park skiing, and this particular pair keeps things simple, and the end result is the ultimate performance.
For park skiing and freestyling, you generally need something pretty light, durable, snappy, and a bit flexible, and Line Honey Bee checks all of these boxes effectively. These skis feature an Aspenlite wood core that keeps the overall weight down and increases snappiness.
A full cap construction ensures high durability and allows you more agility and quickness so that you can get more creative around switch-ups. This pair also offers a wider waist, which makes for a better experience on different terrains. When it is all said and done, these feature-rich skis offer a fantastic price-to-value ratio, so you should definitely check them out, especially if you are looking for a long-lasting all-around skiing solution.
8. Rossignol Blackops Sender Men's Skis
Blackops Sender is definitely considered one of the flagship products from the Rossignol store, and for good reasons as well. This product is available in a huge array of lengths and offers the performance that you would expect from a more expensive pair of skis.
This model uses a lighter paulownia core, and instead of ABS line control technology, you get vertical Visco struts. You will also find that this Sender model drops the full sheet of metal along the base but still has a partial sheet for binding retention.
The shape of this model is pretty similar to Sender Ti from the Rossignol, and the camber underfoot is paired with a good amount of tip rocker, but it comes with a flatter tail. These skies allow you to wiggle easily through tight trees and are much more playful and less fatiguing. A great product and certainly worth checking out.
9. Summit Skiboards Marauder
Compact, versatile, and flexible, this pair of skis come from the Summit Skiboards store, and it is available in a wide variety of lengths, suitable for both professional and casual skiers. Marauder skies are well constructed and built to serve different purposes and to hold well on different terrains.
These skies sport a wide-body platform and traditional camber. They are twin tips that are built for speed and charging throughout the whole day. All Summit ski models are handcrafted with extreme attention to detail, and this pair is no different. Bases are die-cut sintered, which is a great piece of news for users that enjoy the frictionless glide.
These skies provide excellent speed and smooth carving, which will make your freestyle experience much more fun. Although this pair is a bit more expensive than most models we have listed so far, the versatility and high performance are reasons enough to consider breaking the bank a bit.
10. Line Tom Wallisch Pro Skis Men's
If you are familiar with freestyle and freeskiing, then you have certainly heard about iconic Tom Wallisch. This particular model of men's skis is a fantastic example of the versatility and performance needed for playful and entertaining freestyle skiing sessions.
These skis are designed to provide you with all the necessary tools for effortless lapping in the park. At 90 millimeters underfoot, Tom Wallisch Pro provides a perfect balance between edge-to-edge speed and versatility for softer snow conditions. The rockered tips and tails are excellent for shuffling around a landing or if you cannot properly time your switch takeoff.
There is no doubt that these skis are designed for the park, and that is where they truly shine and perform at their best. They are excellent on jumps, even better on groomers, and a fantastic pickup for freestyle and playful skiing sessions. Considering a fantastic design and cool features, the price this pair comes for is a really good bargain.
Things to Consider When Buying Twin-Tip Skis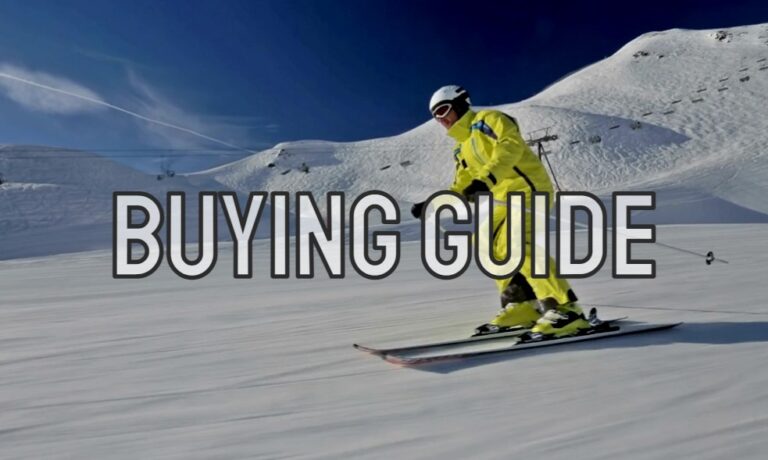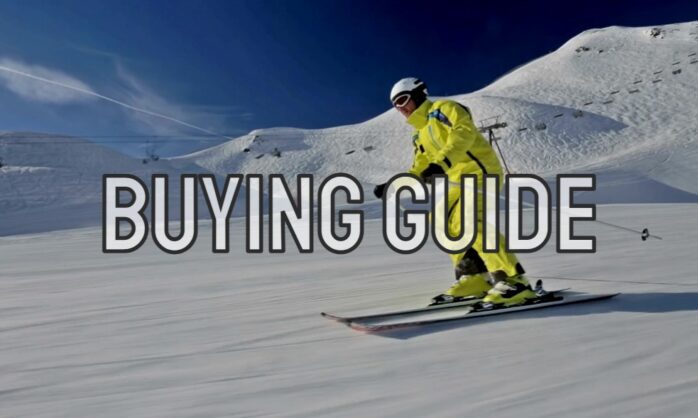 Twin-tip skis can be a lot of fun if you purchase the right pair that will suit your needs and body measurements. However, choosing the right pair can be a bit tricky, which is why we have made a brief list of guidelines you should follow in order to get the best value for your money's worth.
Dimensions
The ski dimensions are usually specified by a three-number measurement that describes them. These three measurements are for the tip, waist, and tail; for example, 115/90/107 millimeters. The number 115 refers to the width, 90 to the waist width, and 107 to the tail width.
Ski Turning Radius
The turn radius refers to the shape of a ski determined by its tip, waist, and tail width, which is generally expressed in meters. The narrower the ski's waist is to its tip and tail, the shorter the turn radius is; thus, you get the deeper sidecut. Skis with a deep sidecut will make faster turns and will be better suited for playful freestyle ski sessions.
Camber
Camber refers to a slight upward curve in the middle of the ski or snowboard. It requires more precise turn initiation and offers better precision with lots of power on groomed terrain and very hard snow. Racers and experienced park riders often prefer camber, so it would be wise to look for it during this purchase.
Terrain Type
Determining the terrain on which you plan to ski is one of the most important factors when buying a pair of skis. Different types of skis excel in different areas of the mountain. The safest choice would be to go for all-terrain skis, but if you want something specific, you can also go for powder, carving, big mountain, park, pipe and jib, alpine touring, or system skis.
Frequently Asked Questions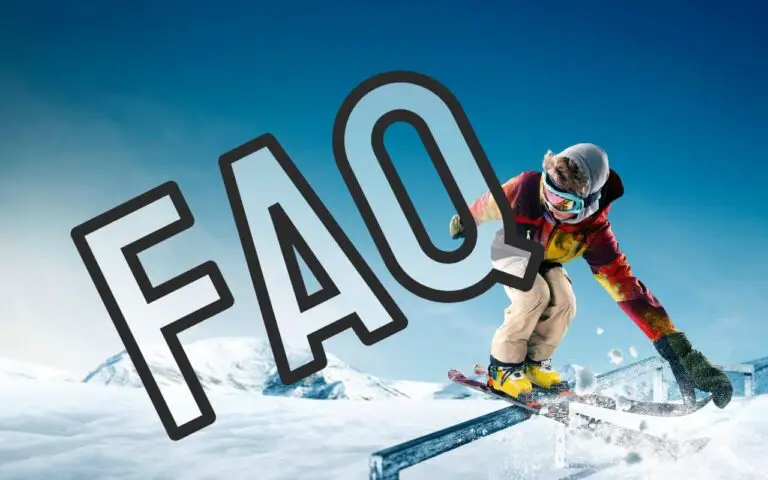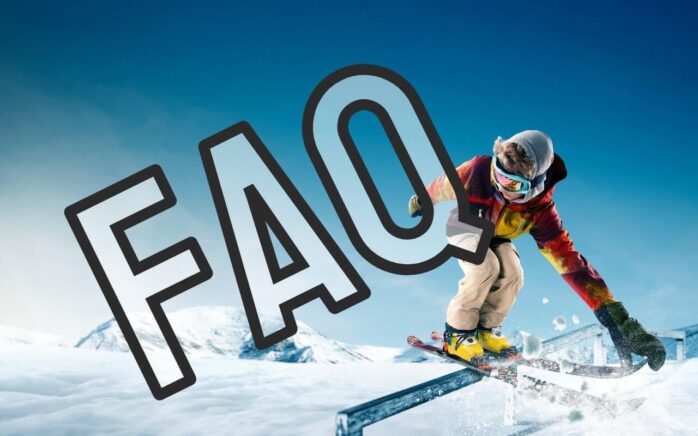 1. Are twin-tip skis suitable for beginners?
Yes, they are, especially more flexible ones. They are very forgiving in terms of technical errors, and they make turning fairly easy, thanks to their short length, flexibility, and shape. These skis are also great for jumps and other tricks in the park, so they are more fun to use than some other types.
2. Are twin-tip skis expensive?
This is something that largely depends on the brand and the materials used in the manufacturing process. However, when browsing, you will quickly notice that these skis are less expensive than regular ones. This is due to the fact that they take a lot of punishment, so the manufacturers look to make them more affordable and cheaper to replace.
3. How to pick the right size of twin-tip skis?
Generally speaking, the ideal ski length is somewhere between your chin and the top of your head. For example, a skier that is around 6 feet tall should look for skis between 170 and 190 cm in length.
4. Are twin-tip skis better than other models?
There is no right or wrong answer to this question since what skis you use entirely depends on what you want to do on the mountain and which parts of it you want to ski on. For park freestyle skiing, they are the best choice, mostly for their flexibility, versatility, and ability to take quite a lot of abuse.
Final Words
Twin-tip skis are a fantastic choice for anyone that wants to get creative and playful, while they also offer a wide variety of benefits in the backcountry as well. They are a perfect pickup for beginners as well, as they are super flexible and will give you some breaks when turning.
We hope you enjoyed our guide and that it will help you find the perfect product for your needs. In case you still cannot decide, revisit our top-three picks, as they offer great performance, materials, and price, and you are sure to find your favorite among them.