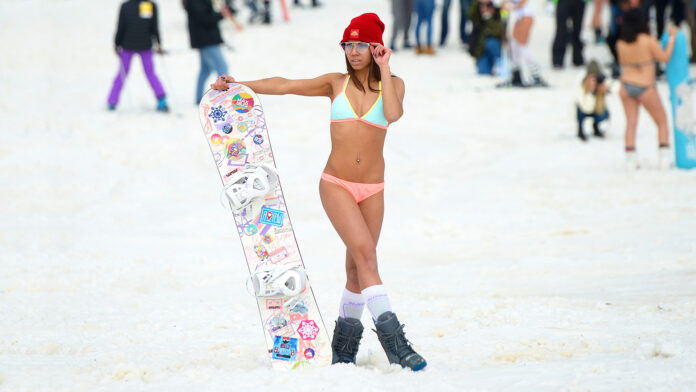 Naked Snowboarding is normally riding the board and enjoying the feel of the wind while gliding on snow but only with a little twist – you ride wearing practically nothing. Enthusiasts' admiration of the perfect pallid magnificence of the mountains made them endure the latent drawbacks of getting sunburn and frostbite all over their bodies, including that of their intimate parts.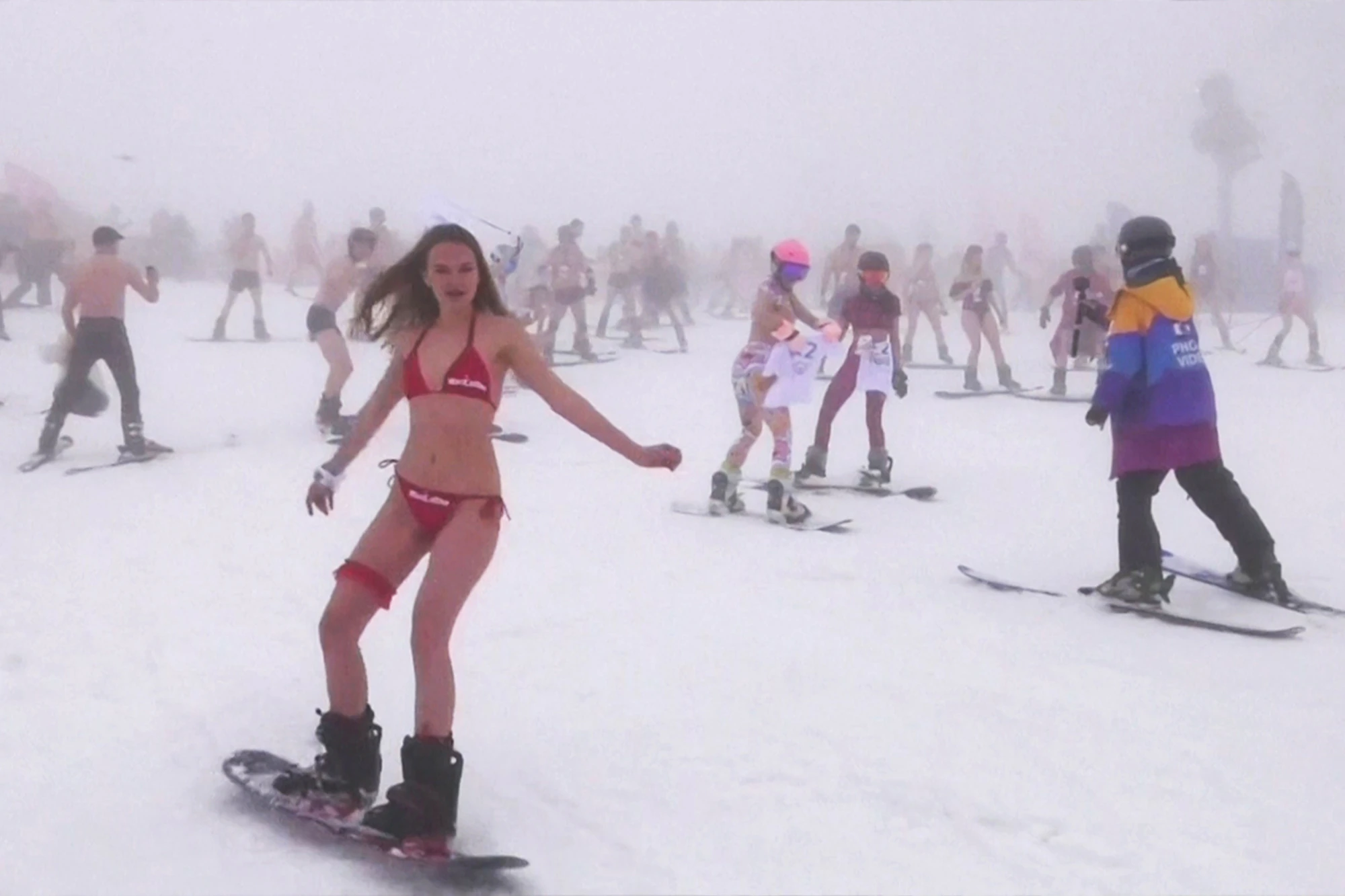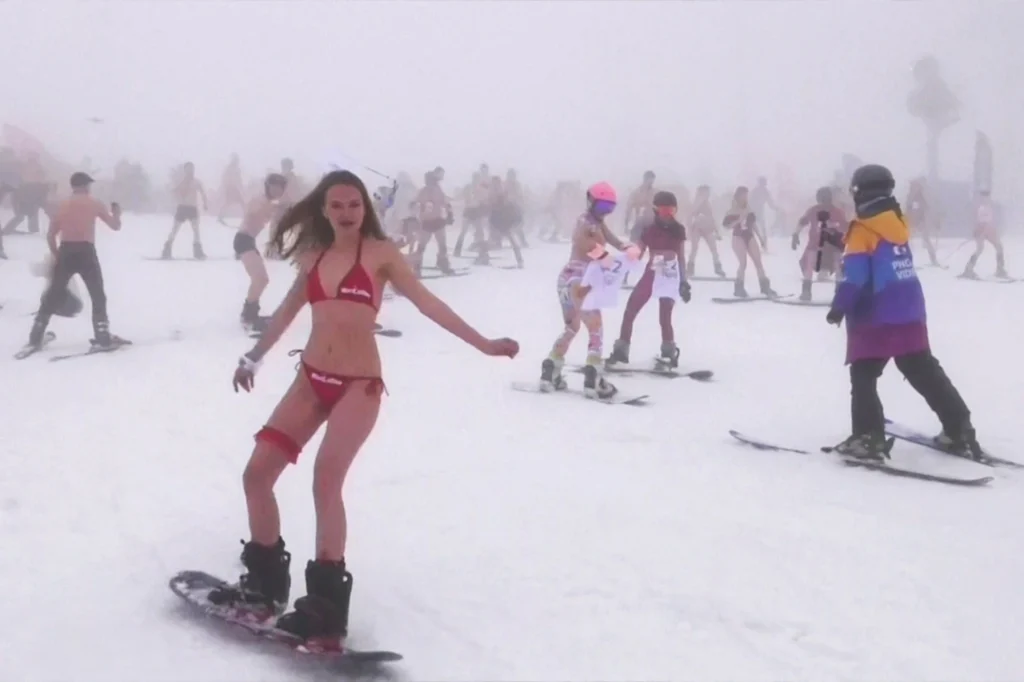 This type of Snowboarding had been a center of controversies in several events – the problem frequently arising after the nude or nearly nude snowboarders got out of hand and became excessively frenzy. In fact, local police never failed to be present whenever a Naked Snowboarding event was publicized to be held in most countries, considering public nakedness as a 'grey area' of law.
In the Crested Butte case in Colorado, for instance, the annual last-day-of-the-season nude Ski and Snowboarding extravaganza turned into a big havoc when participants and outsiders ended up hurling bottles. Hence, Naked Snowboarding events are now planned more strategically and orderly, with corresponding rules to be followed by everyone.
In 2004, Austria held its first organized nude downhill Ski and Snowboarding race at Fugenburg, where about 100 snowboarders participated. In the said event, participants from six states competed amidst the –4°C temperature, but they were not able to pass the cancellation threats of the authorities, hence, the riders resorted to wearing G-string, the very least.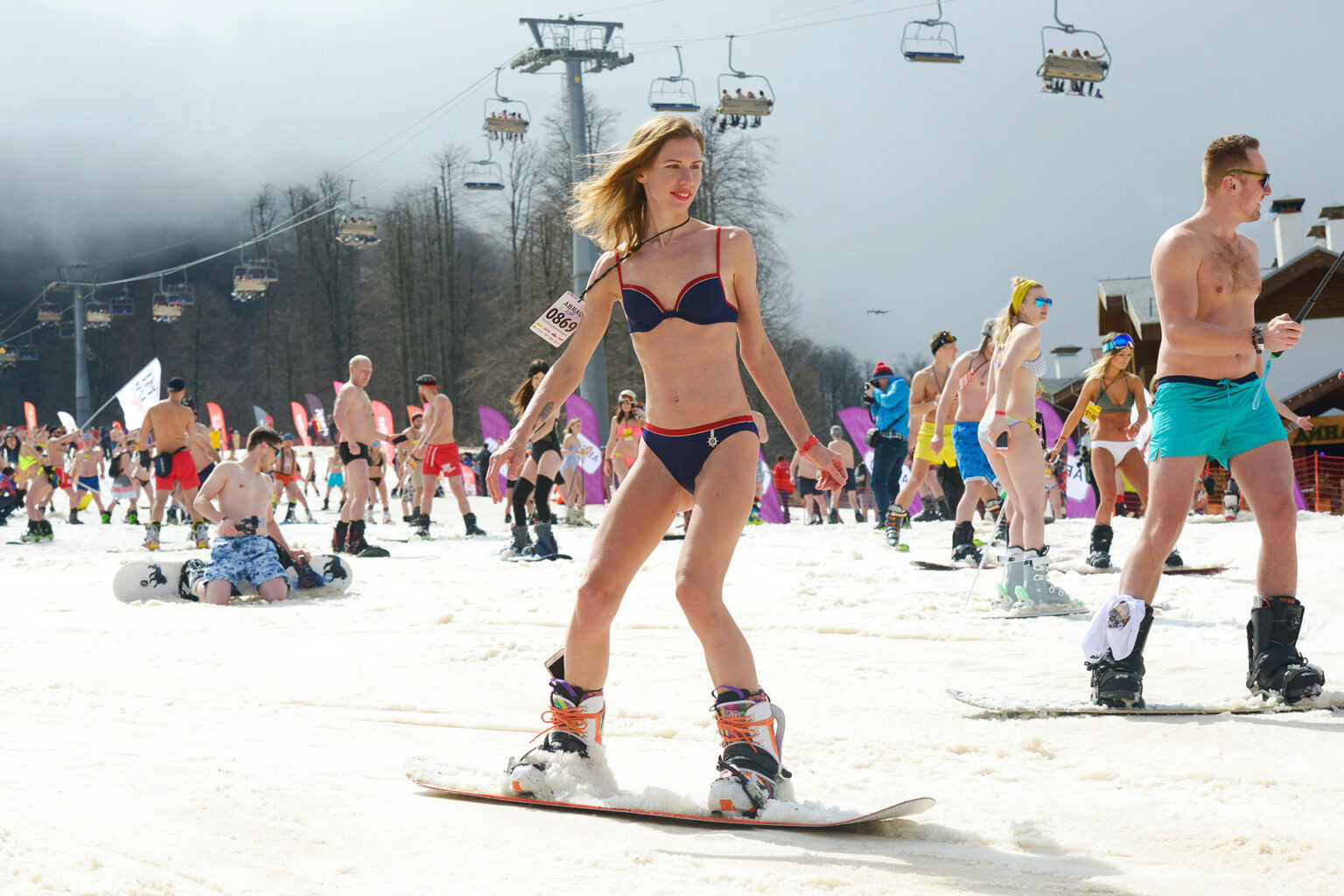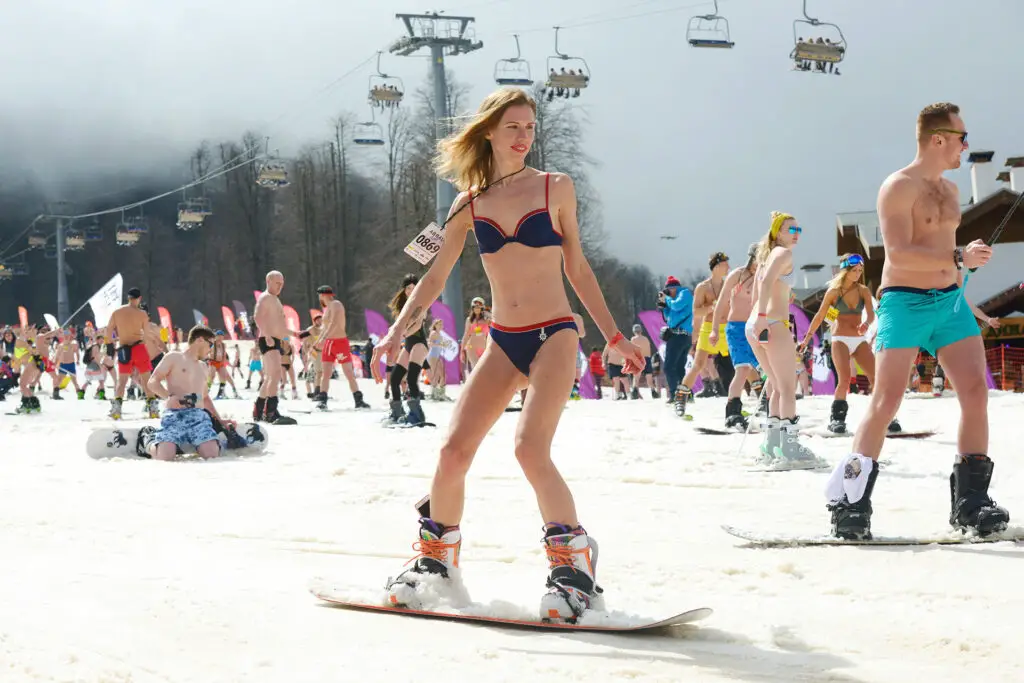 Traditionally, Naked Snowboarding had been conducted only in Germany but over the past years, Naked Snowboarding festivals are a hit around the world. Bikini Slalom, and the Ski-a-thong are some of the most popular events which are regularly held all over the world.
Many riders were saddened when the organizers of the Telluride event, another renowned Naked Snowboarding event, decided not to hold affairs in the past seasons.
Colorado's Copper Mountain, on the other hand, has no plans to conclude its 20-year legacy of staging the Eenie Weenie Bikini competition where riders ski or snowboard naked while completing routines at the tune of their preferred melody. Winners in the Eenie Weenie Bikini event were judged based on the claps and boos from the crowd.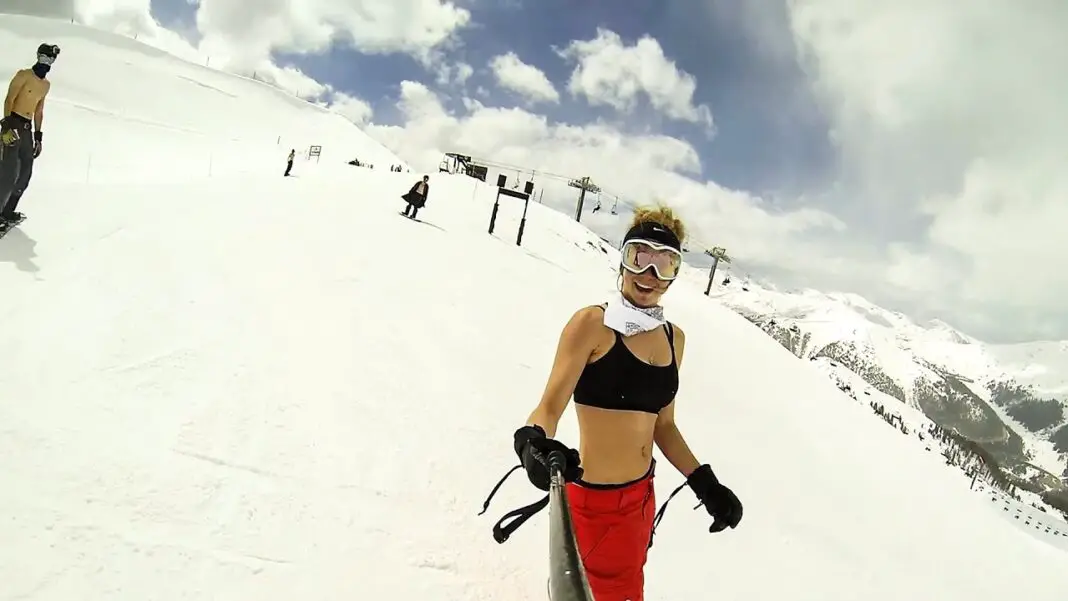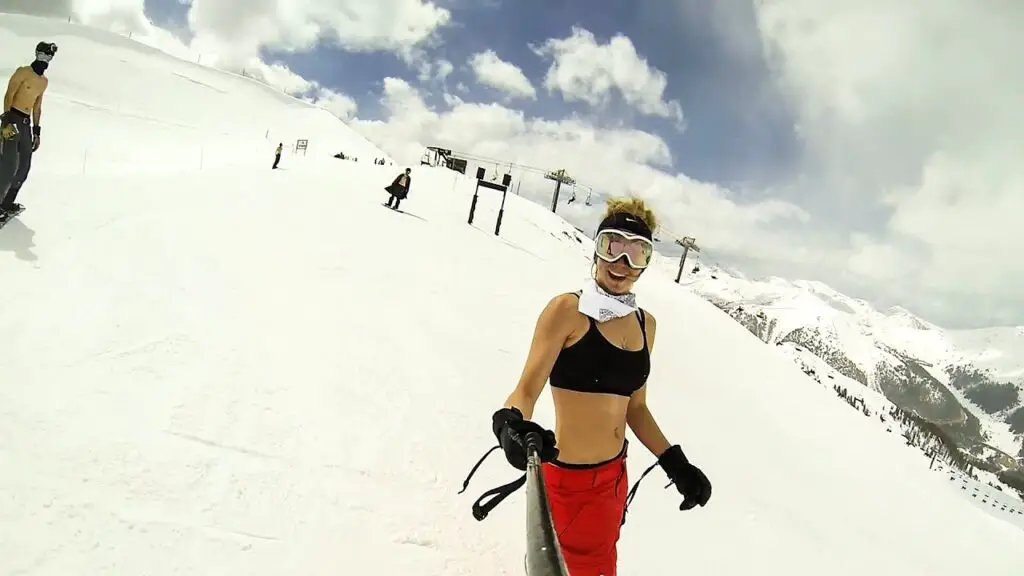 The unsurpassed and undressed man and woman get a season pass for the following year's event for free. At present, even the rigid British authority made way for the growing clamor of Naked Snowboarding events, of course, all in the concern of charity fundraising. Ski and Snowboarding galas are held at Milton Keynes and Castleford Xscapes where participants undress at –7°C. More so, 'Naked on the Piste—Dare to Bare All,' a special Valentine's Day Naked Snowboarding event, was held annually.