One of the best Snowboarding and Skiing destinations in North America has received praises from all enthusiasts all over the world. Whether you are an amateur or a pro and you are seeking the ultimate thrill and excitement in a snowy mountain, you'll definitely enjoy the 200 runs of two mountains offered by British Columbia's Whistler Resort.
Located at the Alpine region of Canada, the Whistler region is included at the list of best Skiing Resorts. Beginners and experts will be surrounded by Rocky Mountains for endless adventure in white powder. An average run is at 2,000 vertical feet, but be prepared for it can vary between 1,400 and 5,000 vertical feet.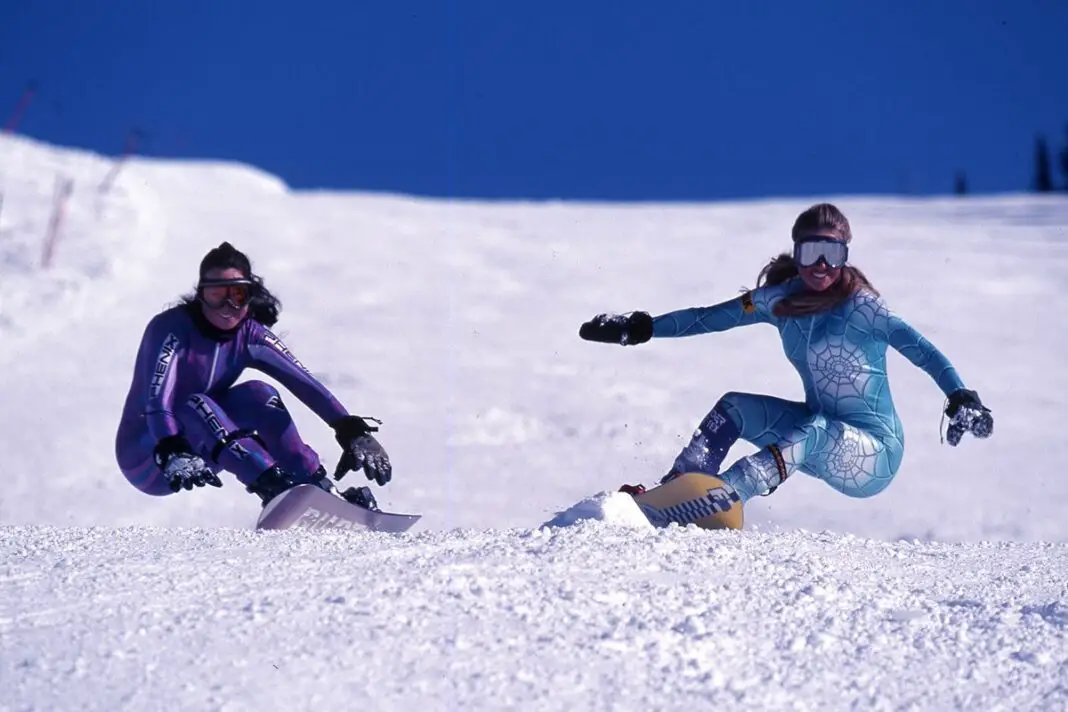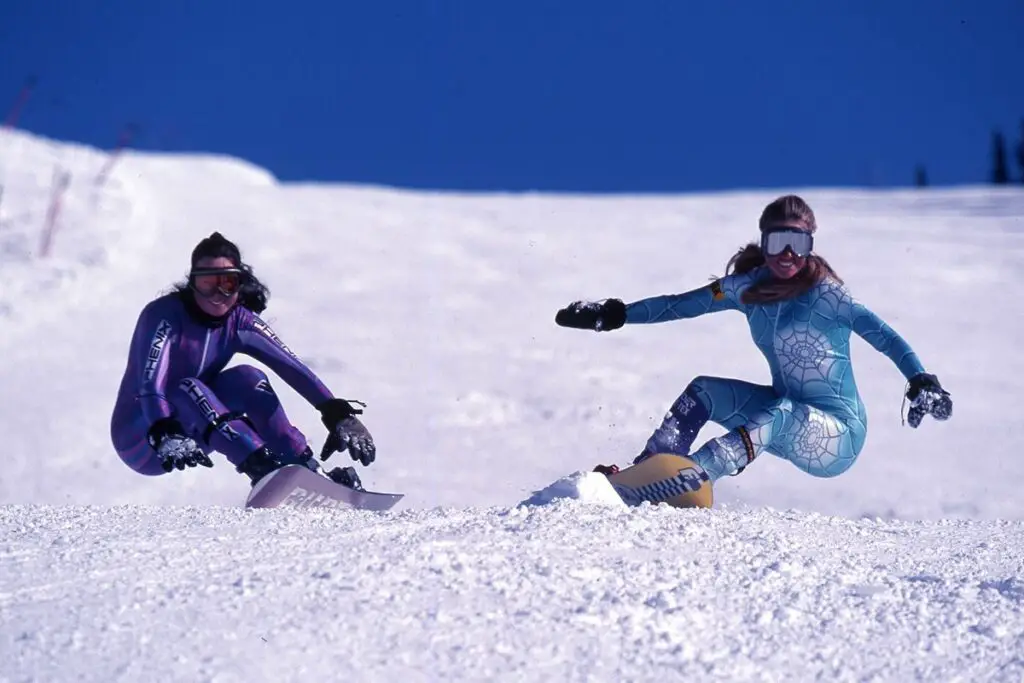 Whistler Heli-Skiing Ltd. has been operating the Whistler Resort for 27 years. The company owns two helicopters; one is for veteran heli-skiers and boarders or private parties, while the other one is for the novices, and intermediate to advanced skiers and boarders.
Another company which is operating in the area is the Coast Range Heli-skiing which is located in the Whistler-Pemberton region, about 25 minutes north of the Whistler Ski Resort when you take Highway 99.
This place is a playground for skiers and snowboarders alike. Depending on your skills, you can choose your own track and run. The blue intermediate run can make a skier cut through parallel turns, and snowboarders can handle the deep powder. A heli-ski or board expedition is another great option at the Whistler Resort.
There are Heli Snowboarding Packages offered for a three to seven-day heli-ski and board, but beginners are advised to try it out for one day to see if they can take the challenge. A guide will take you through the day's routine after careful identification of details about wind, temperature, and snowfall level. This is to ensure that all precautionary measures are covered.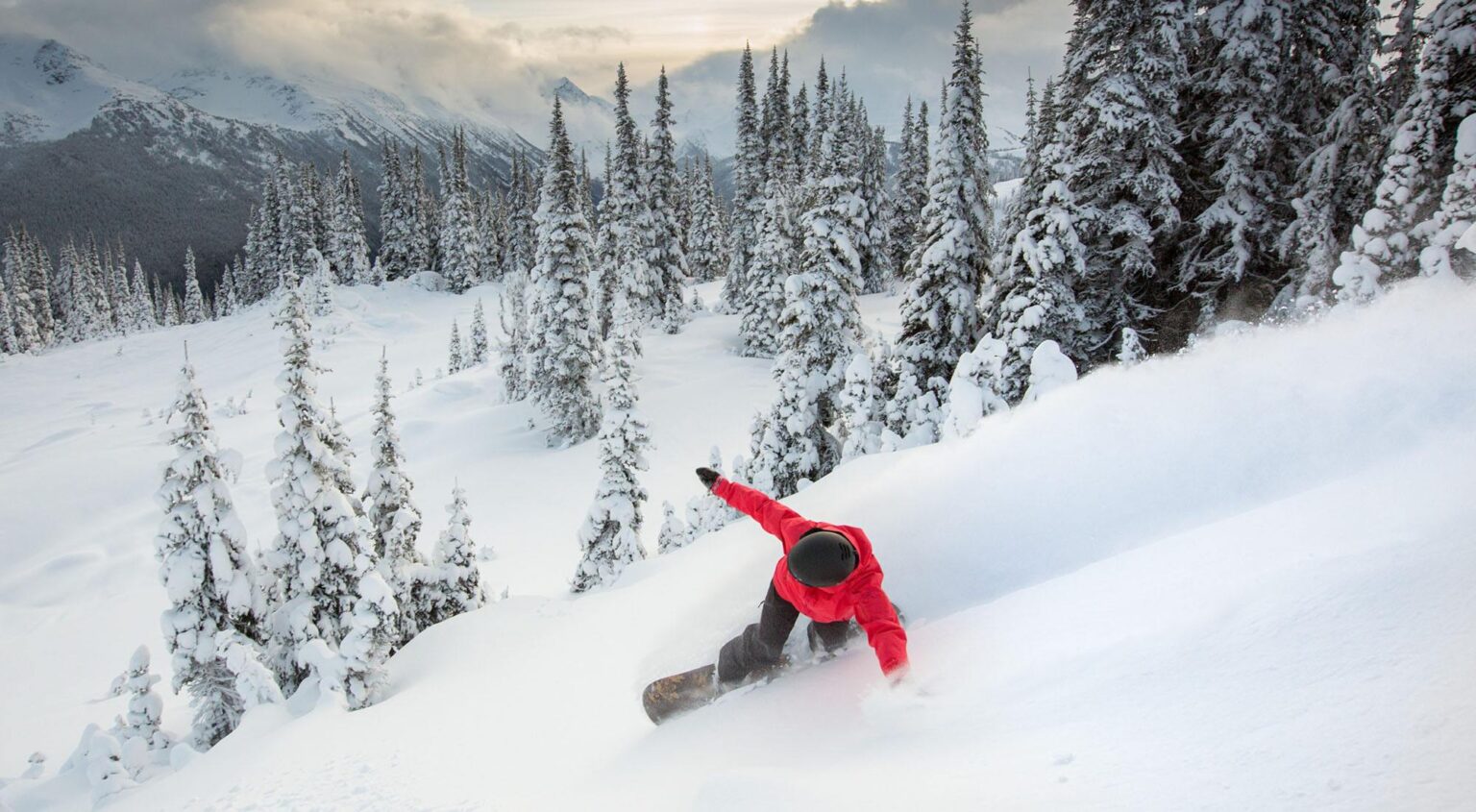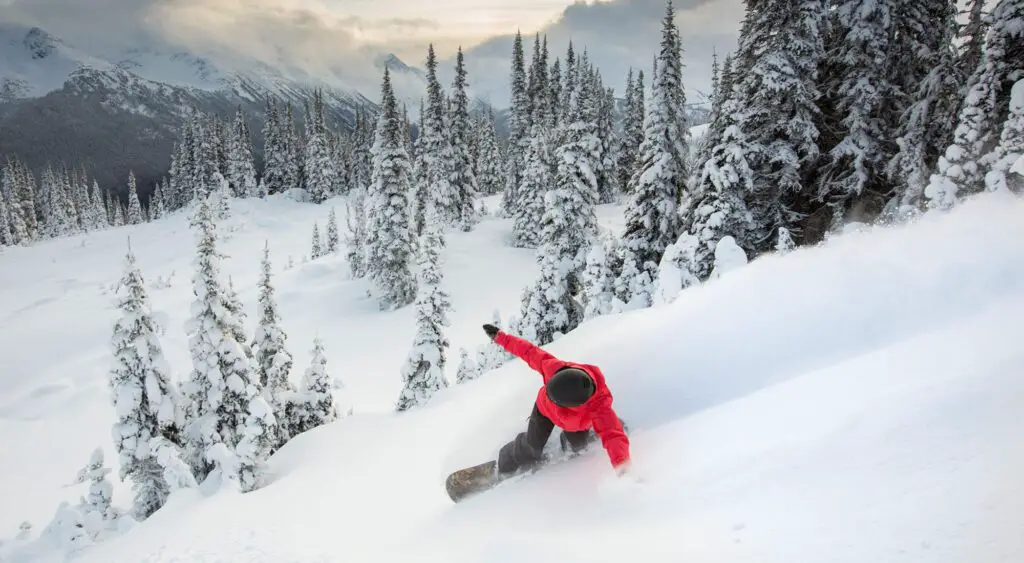 The area is surrounded by untracked arena surrounding the resort's mountain. One can choose to land the helicopter on ski runs approximately in the 50 by 30 mile area. The mountain has a diverse track, ranging from the glaciers, to bowls, and tree runs. Depending on the weather and snow conditions, guests can have as much as three to four runs per day on about 8,000 to 10,000 vertical feet of snow.
Guests are treated to well-maintained facilities, and the package deals include lunch on the mountain, après-ski entertainment, and screenings to individual descents filmed from the helicopter.
Heli-adventures have several Heli Snowboarding Packages to satisfy all kinds of guests. Be treated with four different kinds of packages which are the classic experience, the elite adventure, the ultimate excursion, and A-star private. The classic experience includes three runs, with approximately 4,500″, vertical feet or 1,400-2,300 vertical meters of skiing.
It is designed for the intermediate to advanced skiers or boarders, with no powder experience necessary, and a group of 7-10 people can fit in the helicopter. The elite adventure includes four runs, with approximately 6,000–10,000 vertical feet or 1,800–3,500″ vertical meters of skiing.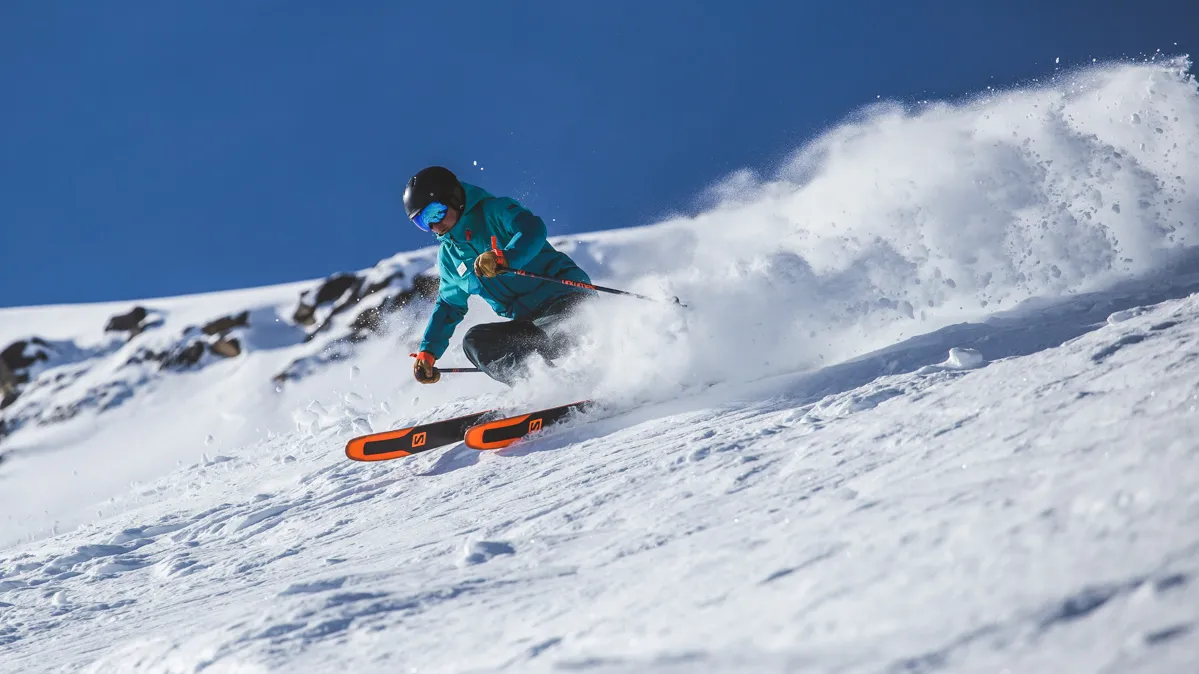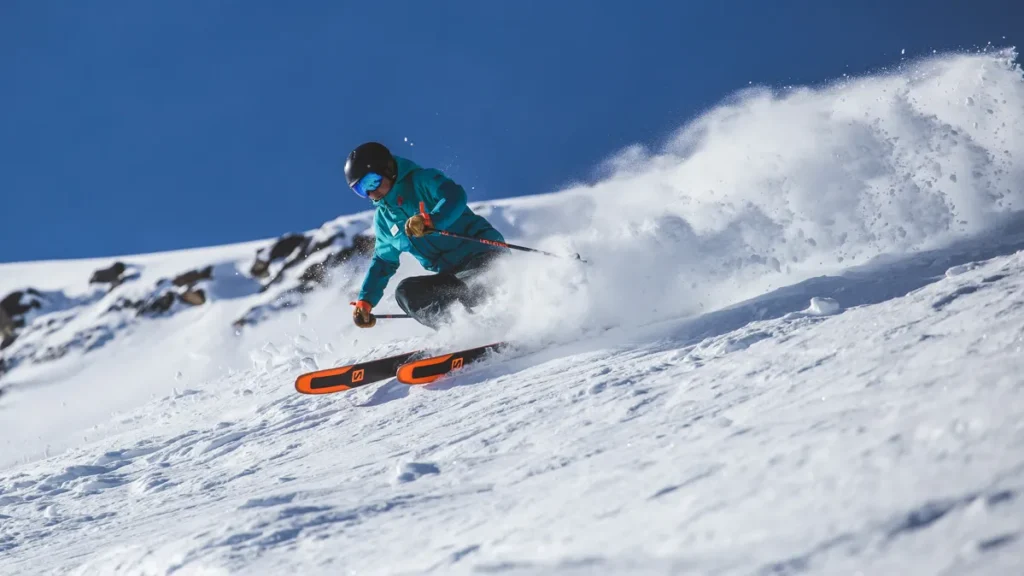 Expert skiers and boarders will love this package. The helicopter can accommodate 7-10 people. Six runs with approximately 9,000–15,000 vertical feet or 2,700–4,600 vertical meters of skiing await the guests who choose this package. Experts will be able to move quickly at their pace, can consider extra runs so long as their legs can manage.
Small groups which are at the expert level can have a private experience with the ultimate excursion challenge. Private photographer can be requested, including custom packages to fit different needs. The Bell 407 Helicopter which seats five people is used for this package. The last package, A-star private is based on one and a half-hour flying time period, which is suitable for four passengers aboard the A-star helicopter.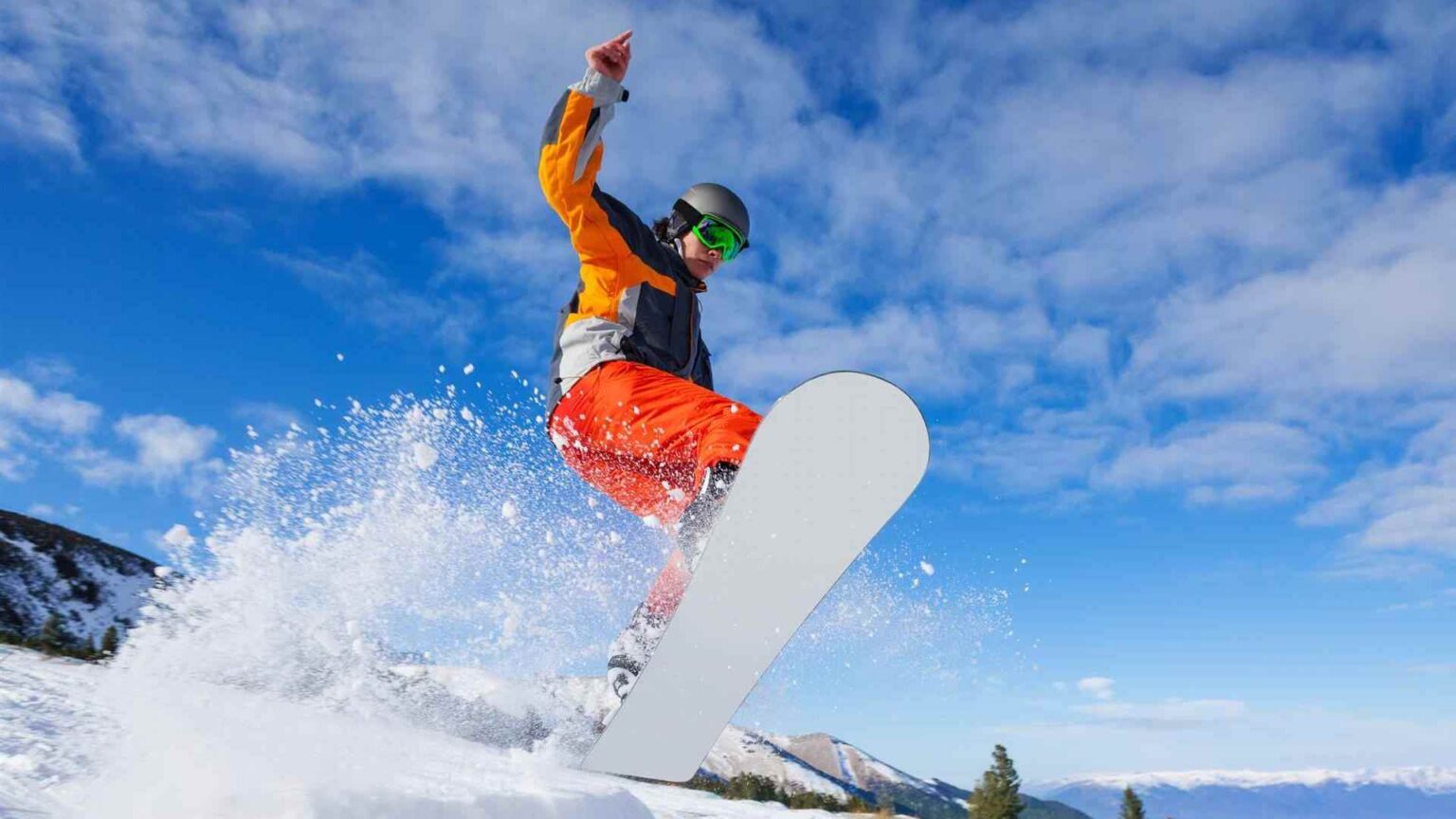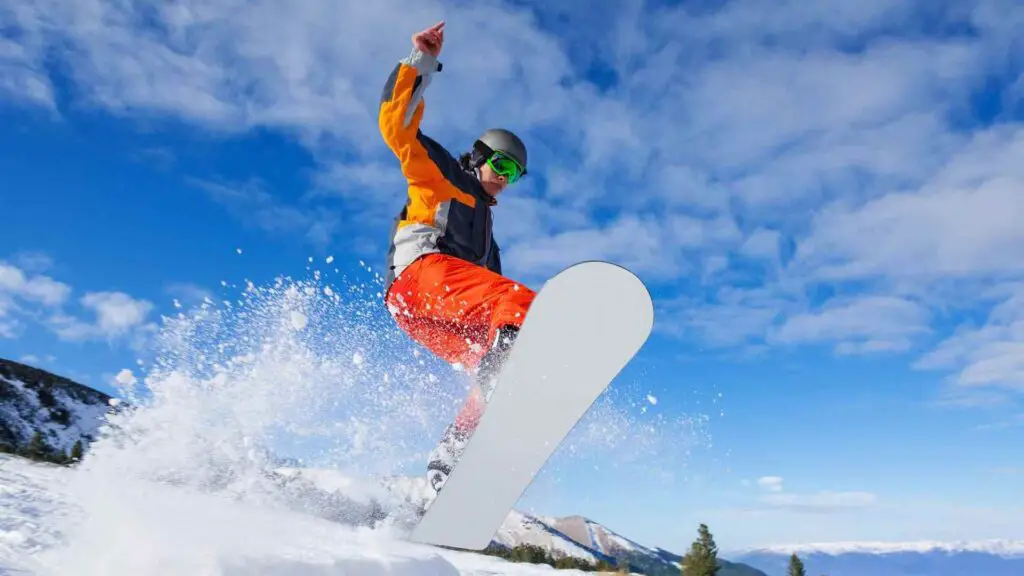 Whistler Blackcomb expanded its business with the acquisition of Whistler Heli-Skiing to offer only the best of half a million acres of Skiing and Snowboarding terrain. Previous owners of the Whistler Heli-Skiing continue to provide management and expert guidance, while Whistler Blackcomb provides sales, marketing, and operational support.
The management is dedicated to offer world-class services and packages which are different from other ski resorts nowadays.