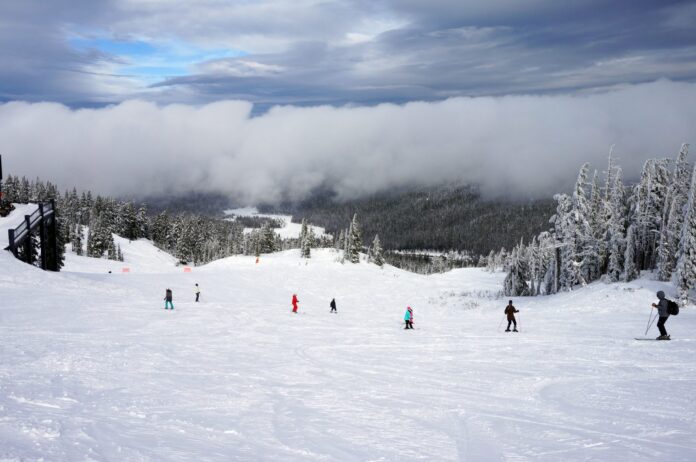 Mt. Bachelor, one of the great legends in Oregon, offers a Snowboarding experience like no other. Rising above Oregon's high desert as an active volcano, Mt. Bachelor is one low-ski area which receives light and dry snow.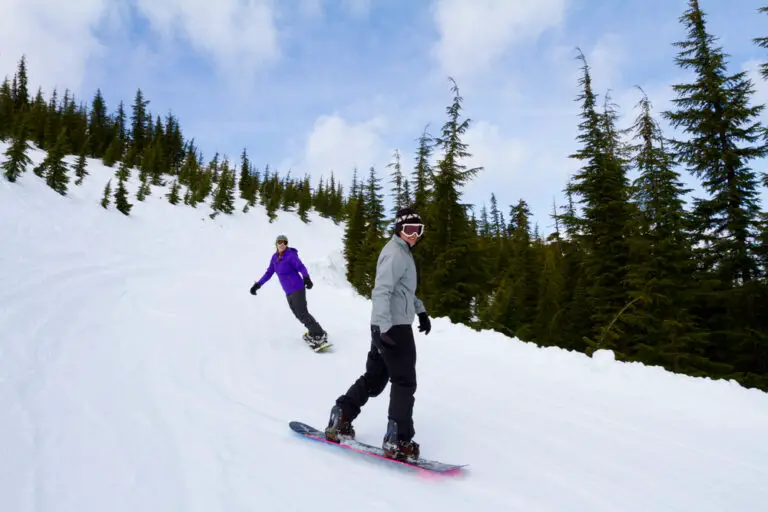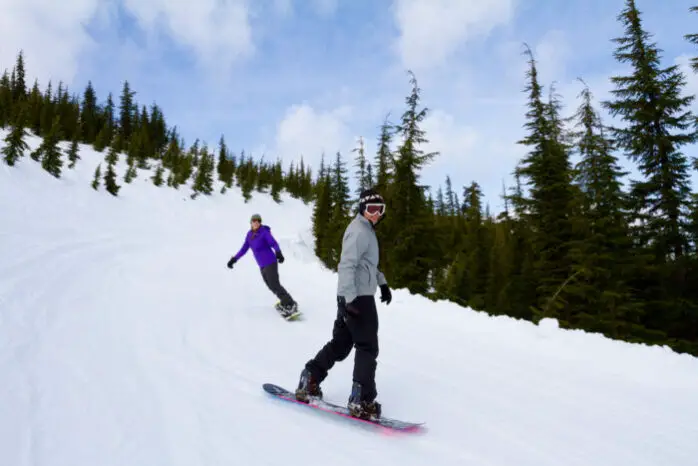 Mt. Bachelor is not like any other summit you may have seen. Most Ski Resorts offer the highest point which is difficult to distinguish from neighboring summits. Some are often a few feet higher or lower than other summits, but Mt. Bachelor in Oregon is a stately volcanic cone part of the Cascade mountain range which rises from Oregon's high desert and is visible for miles. The mountain is an active volcano, having numerous steam vents around the runs, which guarantees a new experience while vacationing during the winter.
Mt. Bachelor offers a venue for snow which is lighter and drier than that of any other mountain. It is located in the eastern side of the Cascades, and has become one of the most popular destinations for western snowboarders and skiers. Its guests are drawn to the dependable amount of snowpack offered, clean, dry air, average day-time winter temperature which is usually 25 degrees, and Snowboarding and Skiing season from early November to July.
Mt. Bachelor ski resort has developed into the modern needs of guests such as electronic ticketing, great ski school, and high speed quad chairs. It promises to deliver to cutting edge industry trends by complementing the environment with the needs of snowboarders and skiers around the world. Check out Oregon's Mt. Bachelor and have a great Snowboarding experience!