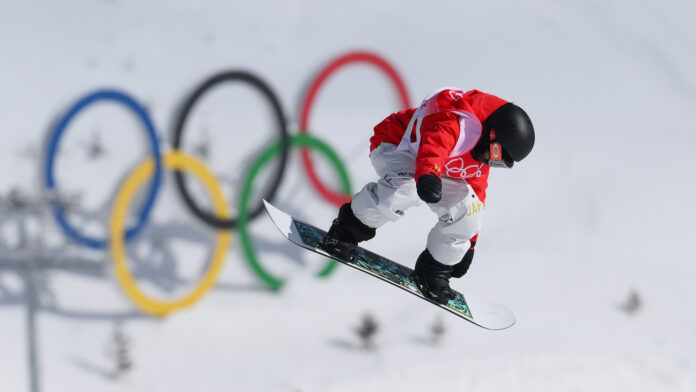 Even though the winter Olympics has been held for decades, snowboarding is a relatively new addition to the tournament. There are several disciplines, the most famous being half-pipe which always gathers attention and big crowds. Here we'll take a look at the past 25 years of snowboarding at the Olympics and some of its biggest stars.
Snowboarding was introduced to the Winter Olympic Games in 1998. This year the Olympic games took place in Nagano, Japan. It was one of four different winter sports, that was added to the Winter Olympics in 1998. Especially the half-pipe competition snowboarding gathered immediately a lot of attention.
Increased interest in snowboarding has made it suitable for the Olympics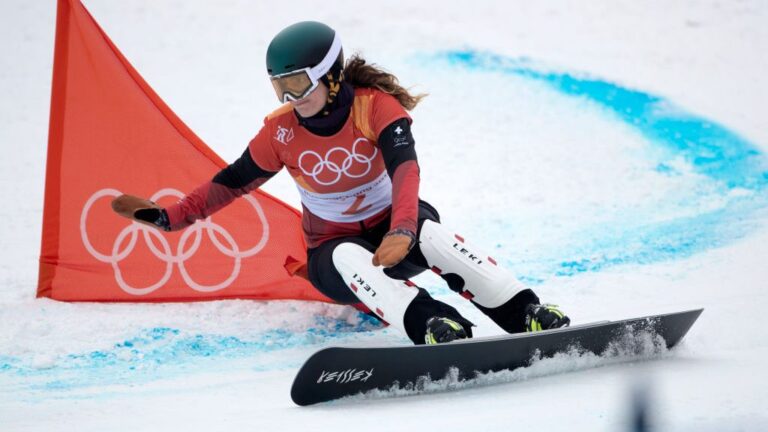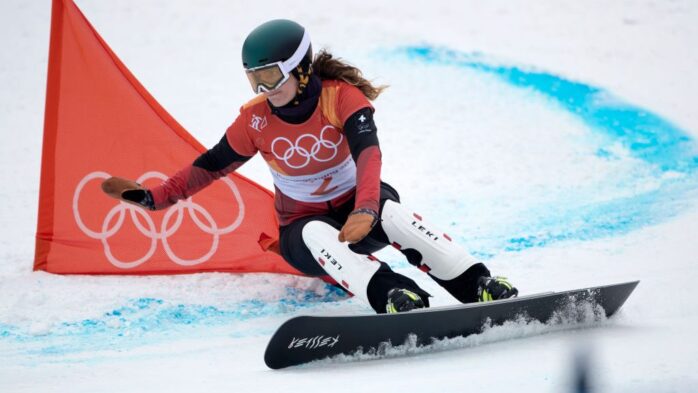 Snowboarding has been a popular winter sport for a very long time. The very first snowboards were developed in 1965. This means, that making it an official Winter Olympic Sport took surprisingly many decades considering its popularity.
Obviously, there are many different reasons for the increased popularity of snowboarding, which made it suitable for the Olympics. Some people consider betting on snowboarding to be one of them. Betting on sports has become increasingly popular throughout the years, and it has helped many other sports to become more well-known.
If you are interested in betting on snowboarding, you can find good betting sites at MyTopSportsbooks. In addition to this, you need to learn how to bet, so that you are able to wager safely and manage the money you are betting with well.
Some of the most famous Olympic snowboarders
Snowboarding being added to Winter Olympics has launched many new star athletes. These athletes have gained a lot of attention throughout their stellar careers as professional snowboarders.
There are many more well-known snowboarders in the world. Especially countries in the colder climate have many talented athletes, that have placed well in the Olympic games. Still, there are some very famous athletes, who are true stars of the Winter Olympics. Here are some names, you certainly should know and follow.
American superstar Shaun White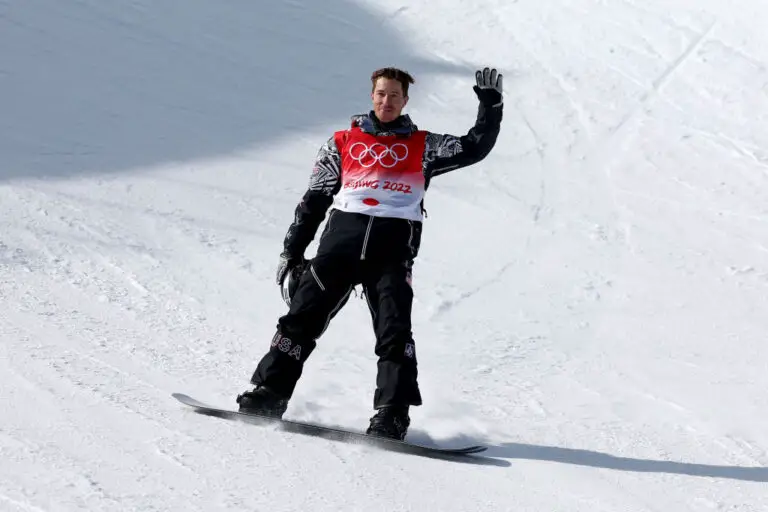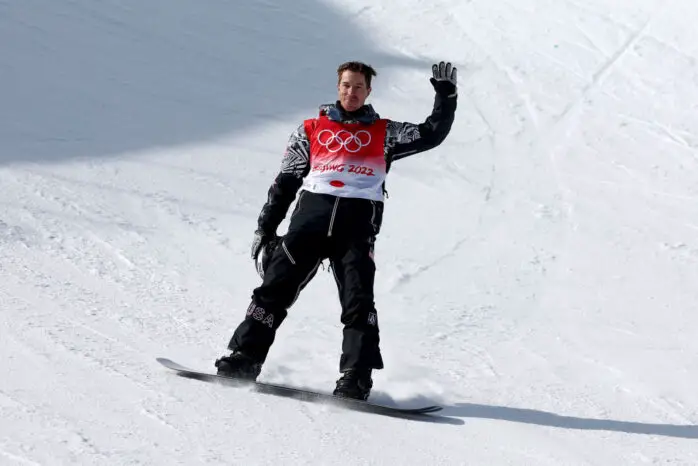 The Californian superstar Shaun White is considered to be the best snowboarder in the whole world. He certainly has the stats for it. White is a five-time Olympian and he has won Olympic gold three times in half-pipe snowboarding. In fact, he is the only person in the whole world, who has managed to do this in snowboarding.
Shaun White started his career actually with skateboarding instead of snowboarding. Since he was very young, he managed to gather a lot of attention through his talent. In fact, when he was only nine years old, he became friends with skateboarding superstar Tony Hawk, who became White's mentor.
He started his professional snowboarding career at a young age as well. He has had a long career, and he has competed in a plethora of games. One of them is the Winter X Games, in which he has won a medal ever since 2023 until the end of his career. Even though Shaun White is from warm California, he has certainly managed to make an impact in this famous winter sport.
Shaun White ended his career in the 2023 Winter Olympics. He had mentioned before that this would be his last Olympic games, but later he also said that it would be his very last competition overall. Even though he is now a former professional snowboarder, he has certainly left his mark on the world. He will keep on inspiring younger snowboarders for the rest of the time as well.
Austrian Anna Gasser has broken records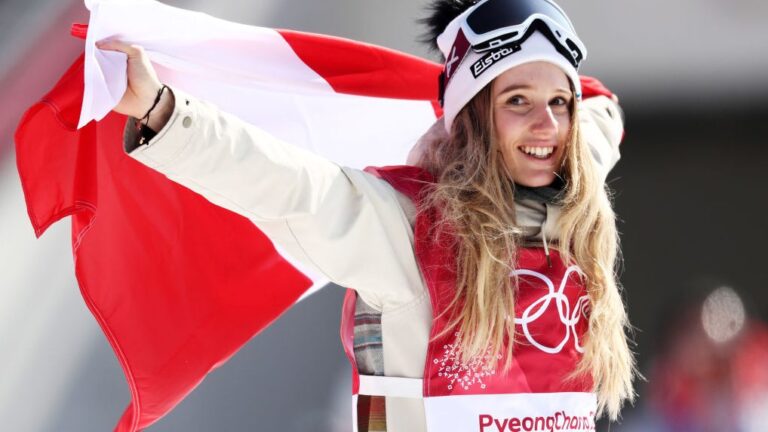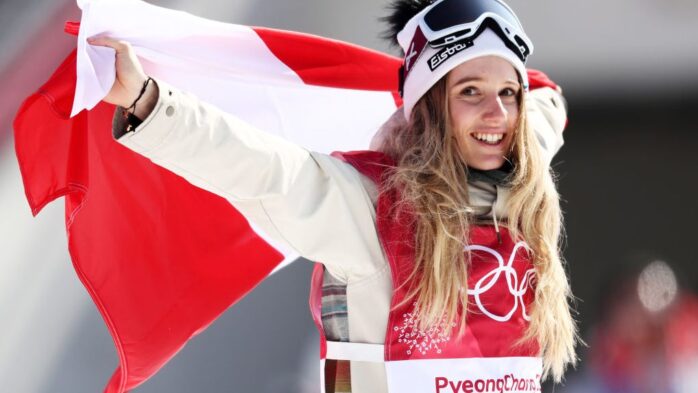 Even though Shaun White is maybe the best snowboarder in the whole world, he is not the only one who has managed to make an impact. For example, Austrian Anna Gasser was the very first woman to land a switch 1080 triple cork. This happened in the 2018 Winter Olympics, where she also won her very first Olympic gold.
Anna Gasser competes mainly in slopestyle and big air. She has also gathered an impressive number of medals. She has won Olympic gold two times, once in 2018 and in 2023. Both of these were from Big Air. Additionally, Gasser has placed in World Championship twice. She won gold in big air in 2017 and silver in slopestyle in 2015.
Just like White, Gasser has also participated in Winter X Games with a successful outcome. She has placed four times, two of these being gold, one silver, and one bronze. Anna Gasser is still active in her professional snowboarding career. Therefore it will be exciting to follow, where her career will go in the future, and whether she will become the next triple Gold Metalist Olympian in snowboarding.
Giant Slalom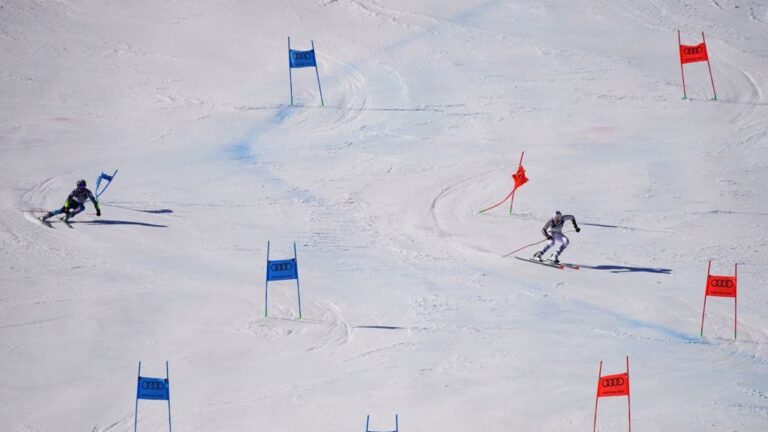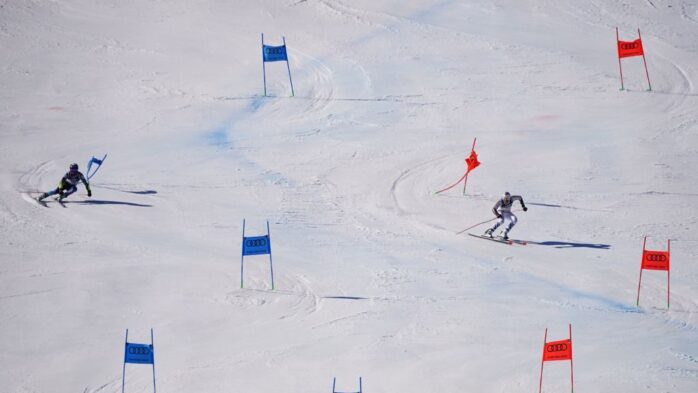 Obviously, half-pipe and other competitions where the snowboarders perform different tricks are popular. Still, these are not the only ways snowboarding is included in the Olympics. Since 1998, the Olympics has also included the so-called giant slalom. This resembles slalom skiing, with one huge difference.
In giant slalom, the athletes compete with snowboards instead of skis. Obviously, the used snowboard for the giant slalom is a bit different than the one used for the halfpipe. Namely, this snowboard is longer and leaner than the one used for tricks. This is simply because the main purpose of giant slalom is to go as fast as possible.
This makes giant slalom just as exciting to follow as any other type of snowboarding. It is just not as well-known as other options. Hopefully, this will change in the future, and there will be more people interested in this type of snowboarding. That way we would get even more exciting ways to follow the fantastic sport of snowboarding in the Olympic games.
Snowboarding gathers the attention of younger viewers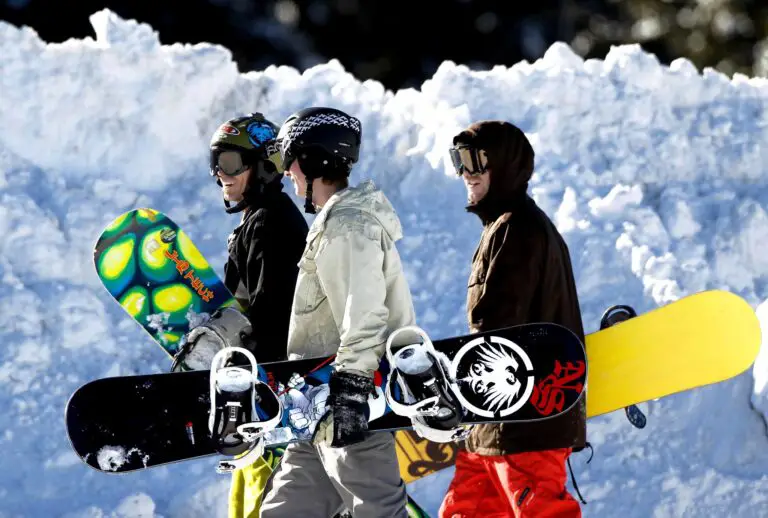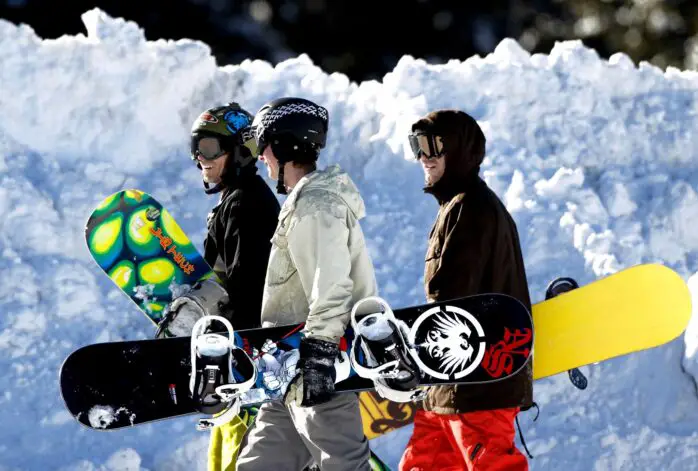 Snowboarding is not a new winter sport anymore, but it's still just as trendy. This means that the sport has many younger fans, that wouldn't necessarily otherwise follow the Olympics otherwise. Due to this younger following, the future of snowboarding shines bright. It will certainly be a part of The Winter Olympics in the future as well.