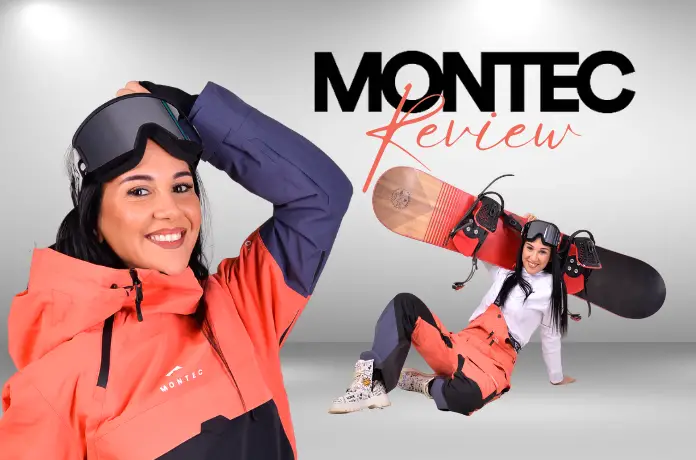 Whether you are a pro or a newbie in winter sports, you require appropriate gear. Safety and protection are of utmost importance, and the Swedish brand Montec came on our radar as the company that can deliver those in a big way.
Aside from providing outstanding performance, Montec gear is also famous for innovative designs and groundbreaking features every winter sports enthusiast can wish for. We wanted to check if there is any truth to that, so today, we will review some of their finest products and share our opinions about them.
Montec Must-have Snowboarding Gear List
Ski Jacket – Increased Movement Capacity And Weather Resistance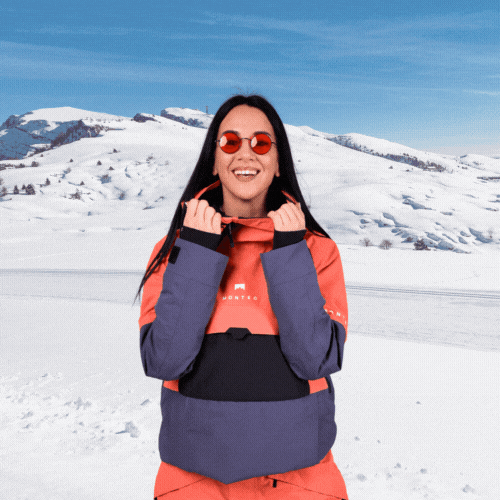 For people taking part in winter activities, jackets are a must have thing. Logically. They are well-liked because they keep you comfortable and shield them from the wind and a bad weather. They are designed with features such as waterproof and breathable fabrics, insulation, and ventilation to keep the wearer comfortable in cold and wet conditions.
Additionally, many of these also have extra pockets and other functional features that are useful for skiers and snowboarders. They are also famous for their style and fashion. Many different colors are giving you a way to complement them with your other stuff and equipment.

What Did We Like About This Product
The thing that we were very impressed about was just how adjustable this ski jacket was. Even if your hood fit feels a bit off, you will easily set everything up to your liking. Underarm vents are also a nice touch.
They provide a nice cooling effect throughout intense skiing sessions, meaning that you don't get sweaty as easily. Every seasoned winter sports enthusiast will certainly appreciate this convenient feature. If you are feeling adventurous and want to spend extra hours on snow, this is the jacket to go for.

Some of the main benefits include of this product include:
Warmth: They keep the body temperature in cold temperatures and harsh winter conditions. They typically have insulation, such as down or synthetic fibers, that trap heat and provide a barrier against the snow, rain, and even harsh blizzards.
Weather protection: They are made with waterproof and breathable materials, such as Gore-Tex, that protect against snow and wind, while allowing perspiration to escape, which will help to keep the wearer comfortable.
Durability: They are made to withstand the wear and tear of skiing and snowboarding. They are frequently constructed from sturdy fabrics that can endure shredding, scratching, and other forms of harm.
Features: Many of these include additional features such as adjustable hoods, multiple pockets, and adjustable cuffs and hems. These features can make skiing and snowboarding more comfortable and convenient.
Safety: Some come with reflective material, making the wearer more visible in low light conditions, increasing safety.
Style: These jackets come in a variety of colors and styles, allowing the wearer to express their style while participating in winter sports.
Snowboarding/Skiing Pants – Best For Performing Tricks And Maneuvers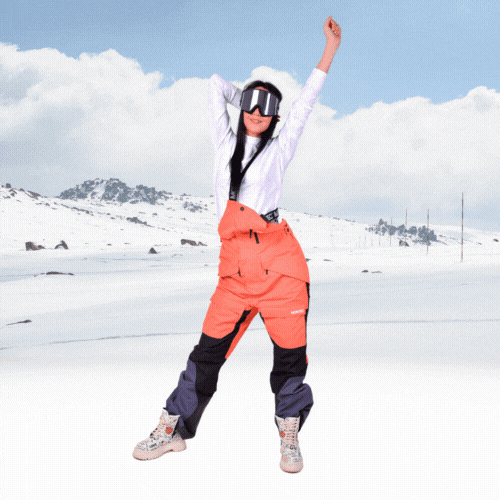 Obviously pants are popular because they provide insulation and waterproofing, which helps to keep the rider warm and dry while they are out in the snow. Additionally, they often feature reinforced areas to help protect against impacts and abrasion.
The pants are also designed to move with the rider, flexibility wise, providing a comfortable fit and allowing for a full range of motions and movements while performing tricks and maneuvers on the snowboard. For individuals who enjoy snowboarding and skiing, these trousers offer a vast amount of advantages.
Specifically Montec pants are comfy, really practical to wear, making you feel nice on the track and giving you a great vibe while snowboarding and skiing.


What Did We Like About This Product
You have probably encountered at least once in your life a pair of skiing pants that do not cover your boots effectively. Fawk W will not cause you that problem, as it sports elastic snow gaiters. Not only that you will stay dry and warm, but you will also look stylish without even trying.
Another thing that we were impressed with about this pair was the convenient snow-proof zippered chest pocket. When you go exploring a mountain, it is normal to bring along some essential supplies, and the storage space on this pair is really monumental.
Again, adjustability is a huge selling point for this pair, and if you spend a lot of time on snow, you know how essential this is, especially in the waist and leg department. Technical, breathable, and practical; we cannot say enough praise for these impressive pants.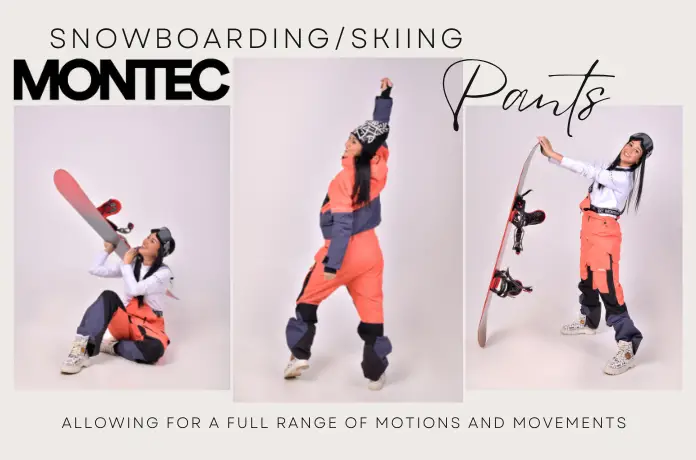 Regarding the ski pants in general the most important features in general are:
Waterproof: They are composed of permeable and water resistant fabric, which keeps the person dry in cold, windy or rainy weather.
Insulation: Which keeps the wearer warm in cold temperatures.
Durability: These pants are designed to withstand the wear and tear of snowboarding, including abrasion from falls and contact with snow and ice.
Flexibility: It is usually simpler to maneuver and pull off feats when wearing these trousers because they are composed of a flexible cloth that provides a complete variety of movement.
Ventilation: Many pants feature ventilation zippers to allow the wearer to regulate their body temperature and prevent overheating.
Additional features: They may also have other features such as pockets, adjustable waistbands, and gaiters to keep snow out of boots.
Baselayer Top – Keep The Body Dry And Warm
Benefits of this item in clothing include providing a layer of insulation to keep the body warm, wicking away moisture to keep the skin dry, and providing a barrier between the skin and outer layers to prevent chafing or irritation. Additionally, this product can also help regulate body temperature and provide support to muscles during physical activity
It is worn as the first layer of clothing against the skin to wick away sweat and moisture. This keeps the body dry and warm, helping to regulate body temperature and prevent chafing and discomfort during physical activity.[
It is designed to be lightweight and breathable, allowing for maximum mobility and comfort. They are handy for outdoor activities in cold weather, such as skiing, hiking, or camping.
Additionally, they may be layered beneath professional clothing as a foundation garment. Therefore, you must try one for yourself.


What Did We Like About This Product
Although the outer layer of winter clothing bears enormous importance when you want to stay dry and protect yourself from the snow, the inner clothing layer is the last line of defense from the elements, and it is an absolute must for it to be at the top of its game.
We can safely say that this top rings all the bells and whistles you can think of. With that said, the most impressive thing about this piece of clothing is just how much maneuvering ability you have when wearing it. Yes, you will stay warm and dry, but you will also be able to stay mobile all the way through.
The chimney collar is also a nice little touch, as it will keep you flexible as much as it will retain heat. You really cannot go wrong with this one, especially if you want to spend all day on a ski track.
Knitted Face Mask – Protect Face From Hard Mountain Breezes
Face masks have become popular because they provide an easy and affordable way to utilize them, helping you to protect yourself from windy and cold weather while in full motion. Additionally, they come in a variety of shapes and designs and are easy to carry around. They can protect against airborne particles, cold wind blowing.
It's important to note that masks do not provide complete protection against all airborne particles and should be used in conjunction with other preventive measures but the most important thing is that these will keep you warm around your neck.
What Did We Like About This Product
We have encountered and used a wide variety of face masks, but only a handful was able to check all the important boxes a skier or rider would require. This particular one is stretchy but not too much to let the cold sneak beneath.
Granted, it will keep you warm and cozy but not at the expanse of air circulation, meaning that you will be able to breathe normally even when your face is fully covered. The coverage is excellent, and the material looks like it will pass the test of time.
A classic knitted face mask from Montec can give you a several benefits, including:
Wind protection: They can help filter out larger particles in the air, such as dust and pollen and also keep your face and neck warm and protected from hard mountain breezes.
Warmth: In chilly conditions, it can offer extra comfort to the cheeks and temples also.
Comfort: These are often made with soft, breathable materials that can be comfortable to wear for extended periods.
Customization: They can be made in a variety of colors and patterns, allowing for personalization and expression.
Reusable: Knitted covers, as opposed to throwaway ones, are washable and reusable.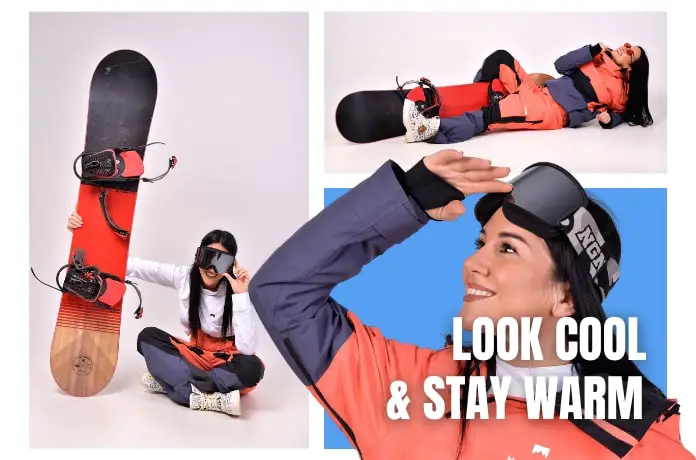 Additional tips to stay warm in winter
Cover your head and ears: A warm hat or earmuffs can help prevent heat loss from your head and ears.
Wear insulated boots or shoes: Keeping your feet warm is important for overall warmth.
Keep moving: Walking about or engaging in any activities might help you create warmth and stay comfortable.
Use hand warmers: Pocket-sized hand warmers can help keep your hands warm.
Keep your living space warm: Keep the thermostat set to a comfortable temperature and use a space heater if necessary.