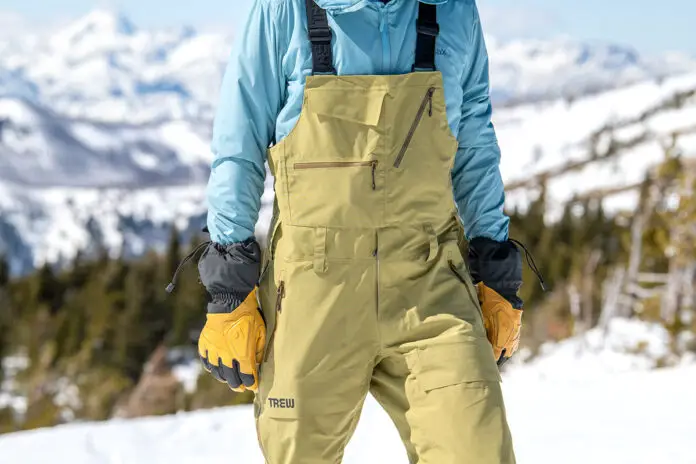 Snowboarding Pants are specifically designed outdoor pants that take the special conditions and necessities of Snowboarding into account. In this section, we will take a look at Snowboard pants, their functions, features, where and how to buy Snowboard Pants. For more details, visit one of the following sections.
The main purpose of Snowboard Pants is the same as for any piece of outdoor apparel: to keep you warm, dry, comfortable, and well protected against bumps, scrapes, and other outside force.
The Three Layer System is generally accepted as the best way to maintain your Thermal Equilibrium and protect you from cooling off too much. In short: the first layer, or base layer, is the only layer in direct contact with your skin and its main purpose is to 'wick' moisture away from the skin.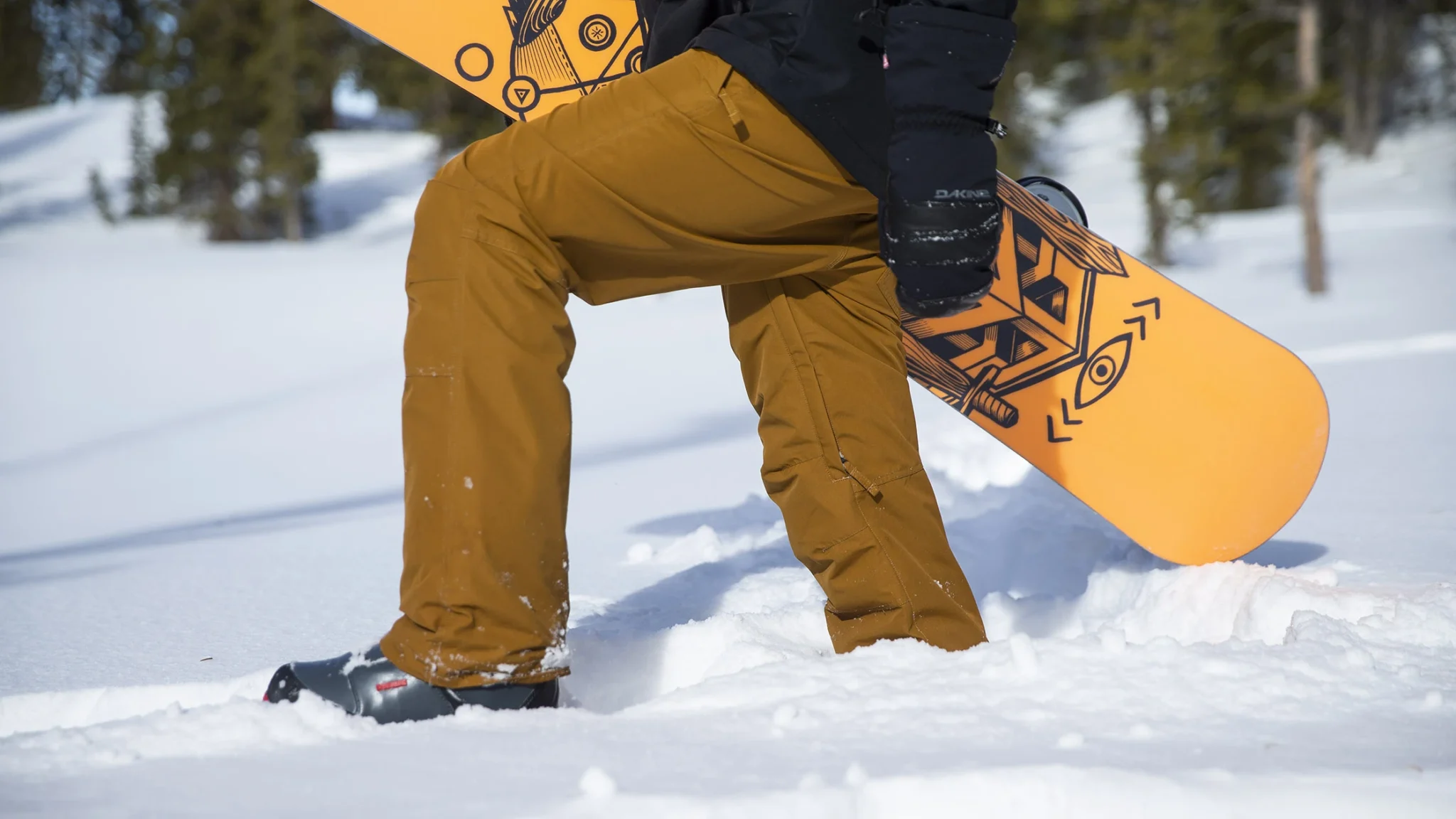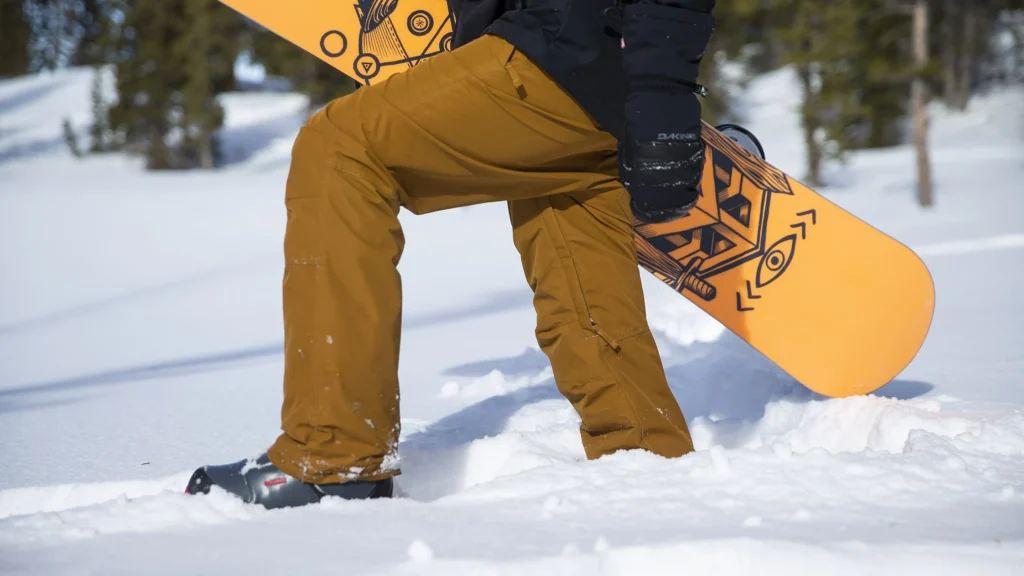 The second layer, or insulation layer, is also meant to transfer moisture away from the body but is mostly responsible for insulating your body by trapping body heat.
The third layer, or outer shell, is the layer in direct contact with the outside environment. It should be water- and windproof while at the same time being able to breath to allow body moisture to leave. For more information, read the article about the Three Layer System.
Snowboarding Pants mostly combine 2 or even all 3 layers within the Three Layer System into one piece of Snowboarding Apparel. Most Snowboarding Pants will have a waterproof but breathable outer shell with a thin but efficient insulation layer. This insulation layer will most often be moisture wicking.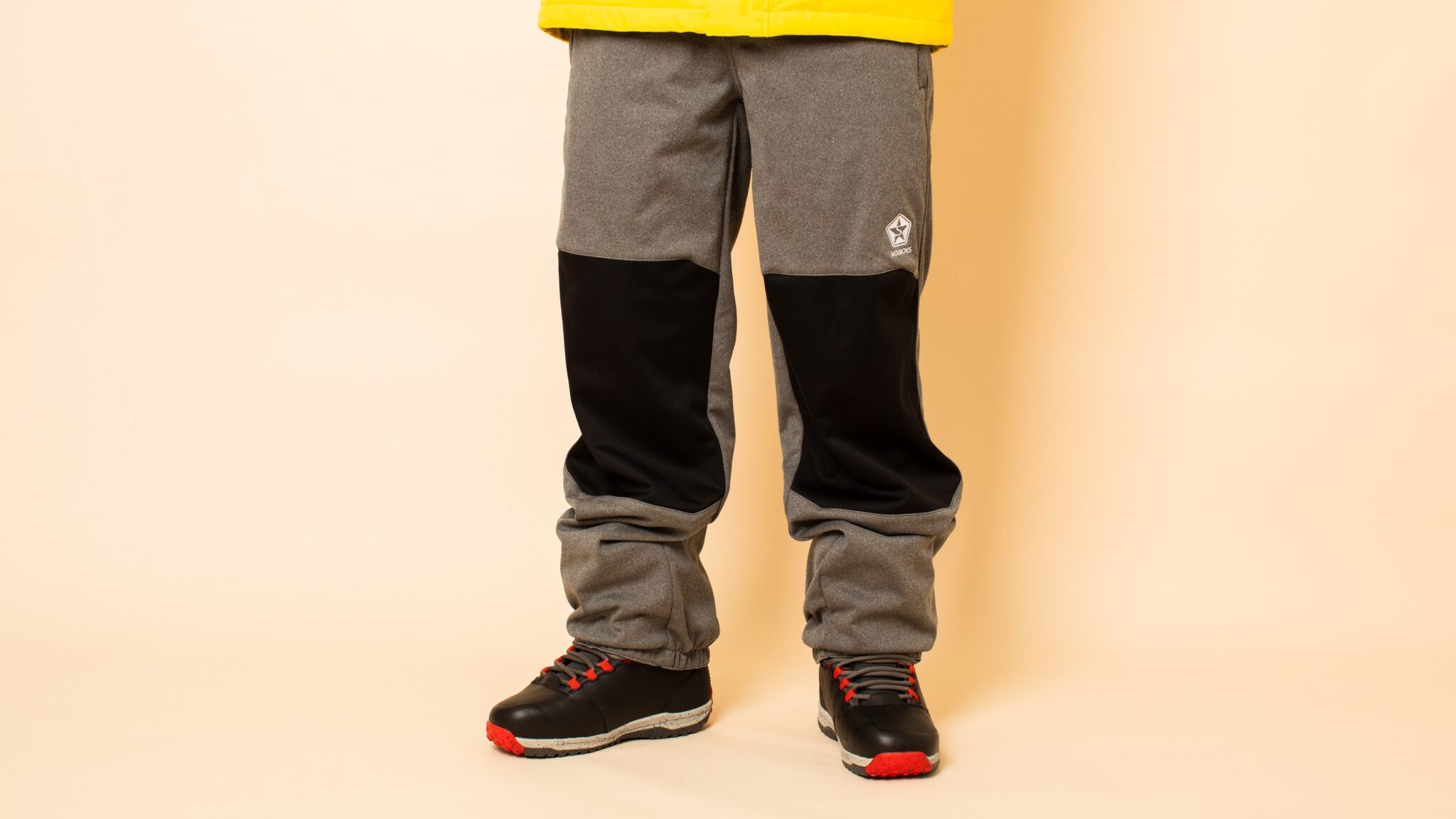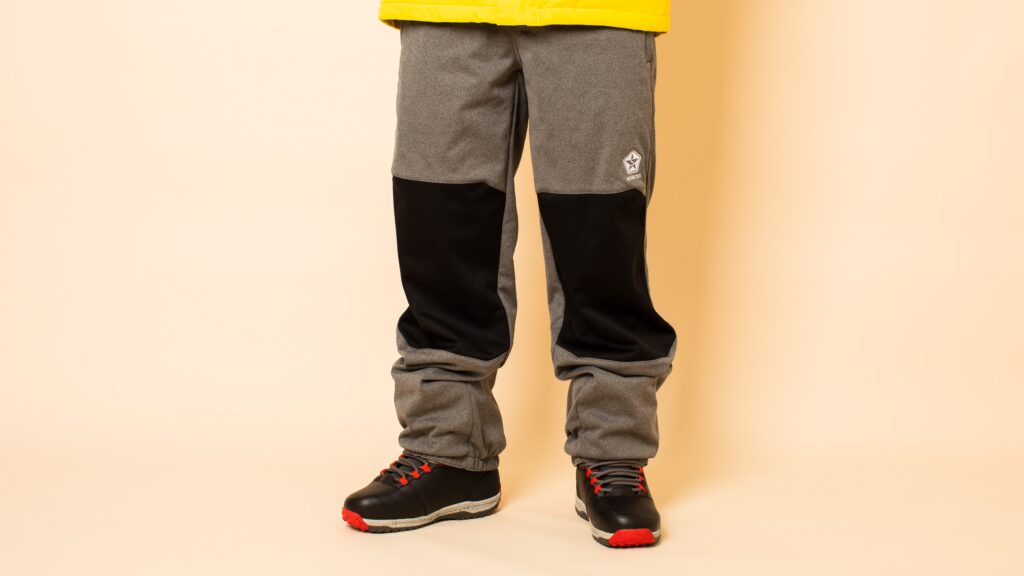 In warmer Snowboarding conditions, you could choose to only wear the Snowboarding Pants. In colder conditions, you will most probably want to wear a base layer bottom underneath your Snowboarding Pants. In extreme conditions, you could go for all three layers by wearing an extra insulation layer between your base layer bottoms and your Snowboarding Pants.
Here are some tips in Buying Snowboarding Pants:
First of all, you really need specific Snowboarding Pants! Skiing Pants or other Outdoor Pants are an alternative – casual pants like denims are not! Even if you are just a beginner, do not make the mistake of going out in normal pants. Remember, beginners are most likely to be spending a lot of time either on their knees or on their behind. If you are wearing casual or denim pants, the snow will melt and soak into it, freeze, then melt again, then freeze again, etc… until you get inside and dry yourself thoroughly. Cold and wet is not a good way to learn, warm, dry, and comfortable is.
You can Read Also: Basic Guidelines and Preparation
Snowboard Pants are usually roomy and are designed to be more loose than the common ski pants. This is done to allow greater freedom of movement especially for Snowboarding tricks like Aerial Spins and Jumps. So when fitting Snowboarding Pants, make sure you don't feel any pinching in the crotch area. Otherwise, look for a larger pair.
A day of Snowboarding will most probably include a few falls and tumbles. Look for Snowboarding Pants that have extra padding and protection in the areas that are most likely to take a beating: your knees and buttocks. Protection and padding will not only decrease the damage done to your body, they will also decrease the chance of your pants ripping off and losing their waterproof ability.
Use your common sense: Cheap Snowboarding Pants by obscure brands are likely to leave you with little or no pants at all after a day of heavy riding. If you are really serious about Snowboarding, then do your research and get Snowboard Specific Pants from specialized brands like Burton, Arc'teryx, The North Face, and other top brands.
Go for functionality before fashionability! Snowboarding is increasingly becoming a 'Cool' sport where many Snowboarders are more interested in being a Cool Dude than in being comfortable and well protected. With the scores of choices in styles and brands for Snowboarding Pants, you can now combine cool looks with great functionality.