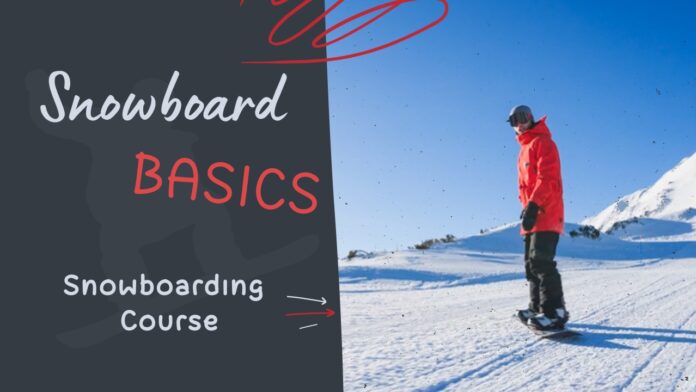 Acclimatizing yourself to your Snowboard is one of the basic essentials in our Learn Snowboarding Online Course. You need to be comfortable moving on the slope while your feet are strapped in.
Follow this Snowboarding Tip so you are able to ride the slopes with ease. Gear up on the slope and get used to your board easily with the help of our easy-to-follow steps and animation:
| | |
| --- | --- |
| | STEP 1: Find a flat area or gentle incline. Keep away from high-traffic areas. Rest your Snowboard on the snow, with the bindings facing down. This is to secure your board in place and keep it from getting away from you. |
| | STEP 2: Turn the board towards you. If you are on a gentle incline, attach the safety leash on your front leg to keep the board from sliding down. |
| | STEP 3: Start fastening with your front foot. Place your foot in the front binding. Fasten the ankle strap. Make sure that your heel is securely in place. |
| | STEP 4: After fastening the ankle strap, secure the toe strap. Make sure that it is snug enough without hurting your foot. Now that your front foot is buckled in, you can start getting accustomed to your board. |
| | STEP 5: Stand up and move your board up and down using your front foot. Do this repeatedly until you get comfortable with your board. |
| | STEP 6: At this point, put your free foot forward. This is the same as Step 5 but this time, the board is behind you. Move it up and down to acclimatize yourself to the board. |
Gearing up on the slope and getting accustomed to your board are some of the fundamentals in learning how to ride.
Getting comfortable with your board and your set of equipment in general can help you in performing various Snowboarding skills, techniques and maneuvers.