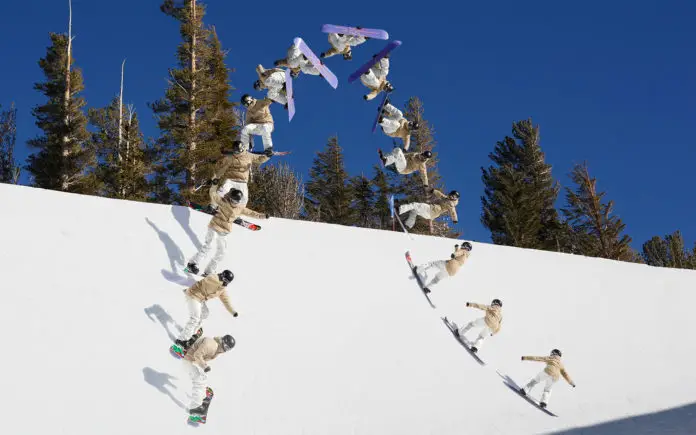 Table could not be displayed.
A Halfpipe is basically a U-shaped bowl that allows riders to move from one wall to the other by making jumps and performing Snow Resorts and Snowboard Parks Worldwide. To start with, let's take a look at the Halfpipe Schematic drawn below:
Snowboarding Halfpipe Schematic
These are the Elements of a Halfpipe:
Flat
Is the center flat floor of the Halfpipe
Transitions/Trannies
The curved transition between the horizontal flat and the vertical walls
Verticals/Verts
The vertical parts of the walls between the Lip and the Transitions
Platform/Deck
The horizontal flat platform on top of the wall
Entry Ramp
The beginning of the halfpipe where you start your run
Halfpipe Snowboarding
Before you start, keep this in mind: a Halfpipe is no beginner's terrain. You will need excellent edge- and turning control before you try your first run. Make sure you are able to ride fakie as well since you'll probably do it a lot in the Halfpipe. It would help a lot with the transitions between the flats and the walls of the pipe if you can jump smoothly. Moreover, to make your run less trying when you start out, try starting a bit further down the pipe. You can go further up the pipe to take your runs as you improve your skills.
Traversing
When riding the Halfpipe for the first time, it is important that you practice first. You can do this by simply traversing the transitions of the Halfpipe, similar with what you did when Halfpipe & Obstacle Tricks section.