For every snowboarder, keeping their hands warm is critical so that they can have a great time while snowboarding.
Our Pick
Good Choice
Don't Miss
Also Consider
Mammut Masao 3 in 1 Glove, Black, 7, 1190-00310-0001-1070
MCTi Ski Gloves,Winter Waterproof Snowboard Snow 3M Thinsulate Warm Touchscreen Cold Weather Women...
Balnna Snowboard Ski Gloves for Mens and Womens, Waterproof Touchscreen Winter Snowboard Gloves with...
Gordini Men's Gore Gauntlet Glove, Black, Small
Our Pick
Mammut Masao 3 in 1 Glove, Black, 7, 1190-00310-0001-1070
Good Choice
MCTi Ski Gloves,Winter Waterproof Snowboard Snow 3M Thinsulate Warm Touchscreen Cold Weather Women...
Don't Miss
Balnna Snowboard Ski Gloves for Mens and Womens, Waterproof Touchscreen Winter Snowboard Gloves with...
Also Consider
Gordini Men's Gore Gauntlet Glove, Black, Small
Hence, they must have high-quality gloves made of materials that will help them keep their hands warm and cozy. Today our article is about the best women's snowboard gloves 2023.
We have tried to make things easy for you by shortlisting some of the best available options. Be rest assured that we have got all your needs covered irrespective of the kind of riding you want to do, your preferred style, the condition that you will encounter, or just anything else.
Top Women's Snowboarding Gloves Review
1. Mammut Masao 3-in-1 Gloves
The best thing about buying the Mammut Masao gloves for women is that it offers a great level of versatility. Also, it provides great insulation and thus the snowboarders stay warm for a relatively long time.
As its name suggests, this choice offers three solutions in a single pair of gloves. The gloves are insulated with Primaloft on the outer section to help keep you dry and warm while you do snowboarding. It has a breathable Dry Technology membrane incorporated in it that allows your skin to breathe and also enables waterproofing.
Technostretch fleece is used to curate the gloves, and this material provides an extra touch of unencumbered movement and insulation to help you make the most of your choice.
However, if the climate gets a bit warm, you can choose to ditch the outer shell. Doing so will give you better dexterity and touchscreen compatibility. It has additional leather in between the index finger and the thumb for extra durability.
Features:
A reasonably priced choice.
Highly versatile.
Gives an uncompromised grip.
2. Velazzio Ski Gloves
You will not find many reviews about this particular choice online, but they are one of the best pairs mentioned on our list. High-performance, durability, and flexibility are traits of this choice that sets this one apart from the rest. If we consider its performance, this one will easily get almost 4.7 stars out of 5, above average.
It has a fan-tex membrane to leave the hands cozy and dry when worn during snowboarding. Even if it's damp on the outside, you will not feel anything inside because of its warm membrane that separates the outer and inner layers. It also has handy zippered pockets for you to carry anything that you wish to.
The pockets serve as the best medium for storing stash keys or the passes of the slope. It not only serves the purpose of snowboarding but is also a great choice for skiing because of the great rubber dot grips it has.
Features:
Affordable.
They are exceptionally breathable.
Easy to put on and take them off.
The zipper pockets are a beautiful addition to the gloves.
3. MCTi Ski Women Gloves
Though there is not a single reason why a woman cannot wear a pair of men's snowboarding gloves, there are several options curated especially for females like this one, that offers utmost convenience.
Moreover, the palms and hands of women are comparatively smaller than that of men, so these ones have a smaller build. Also, this choice is less bulky and lightweight to help them obtain maximum benefits.
Moreover, this choice is equally dry and warm. These gloves are durable as well. It has a reinforced section between the thumb and the index finger that prevents pain in the thumbs and the joints. It further makes this choice durable, especially when you need to use poles and while skiing. It is made up of anti-slip leather, and it helps prevent wear and tear.
That said, this pair will last you longer than you must have expected. The fingers of these gloves enable touch screen functionality, which means you can make and pick calls with them.
Features:
Your hands will stay warm and dry throughout.
They look good and feel incredible.
This choice is priced reasonably.
4. Balanna Multi-Functional Waterproof Gloves
This choice is perceived as one of the best ones available on the list. They are designed to keep the cold weather in mind so that snowboarding becomes easy. Thinsulate fabric is used to curate these gloves to provide the required warmth when you wear them. It also has a polyester fleece lining to make it stand out from other available choices. Its fingertips are compatible with touchscreens.
The gloves are visible enough for the convenience of the wearer. It has high color visibility and reflective piping to help you make the most of it. It also has a waterproof membrane and is windproof and breathable. The palm and fingertips of these gloves are made with a mixture of waterproof and leather textile.
Features:
They are completely waterproof.
It has an injury prevention feature.
They are durable.
5. Gordini Gore-Tex Gauntlet Gloves
The name of this pair suggests that they have the technology of a highly reputed brand Gore-Tex and this option is completely windproof, breathable, and water-proof.
This one has several online reviews and is highly recommended by several women snowboarders since they are suitable for chilly weather conditions. Even when this particular pair is worn in extremely cold weather conditions, you will find your hands dry and warm.
Besides being warm, this one offers good dexterity, and it is all because of the leather fingers, wrap caps, and polyurethane palm. One of the major drawbacks of this choice is that they are expensive enough as compared to the other available options.
However, be satisfied that the price paid will be worth it because you are paying for the unique technology of the Gore-Tex brand. This choice is very popular and highly recommended since the features are all tried and tested, and it will be worth the buy.
Features:
Comfortable choice with good dexterity.
Provides excellent protection, keeps warm and dry even in severe weather conditions.
Has good online reviews and comments.
Buyer's Guide To Buying Best Women's Snowboarding Gloves 2023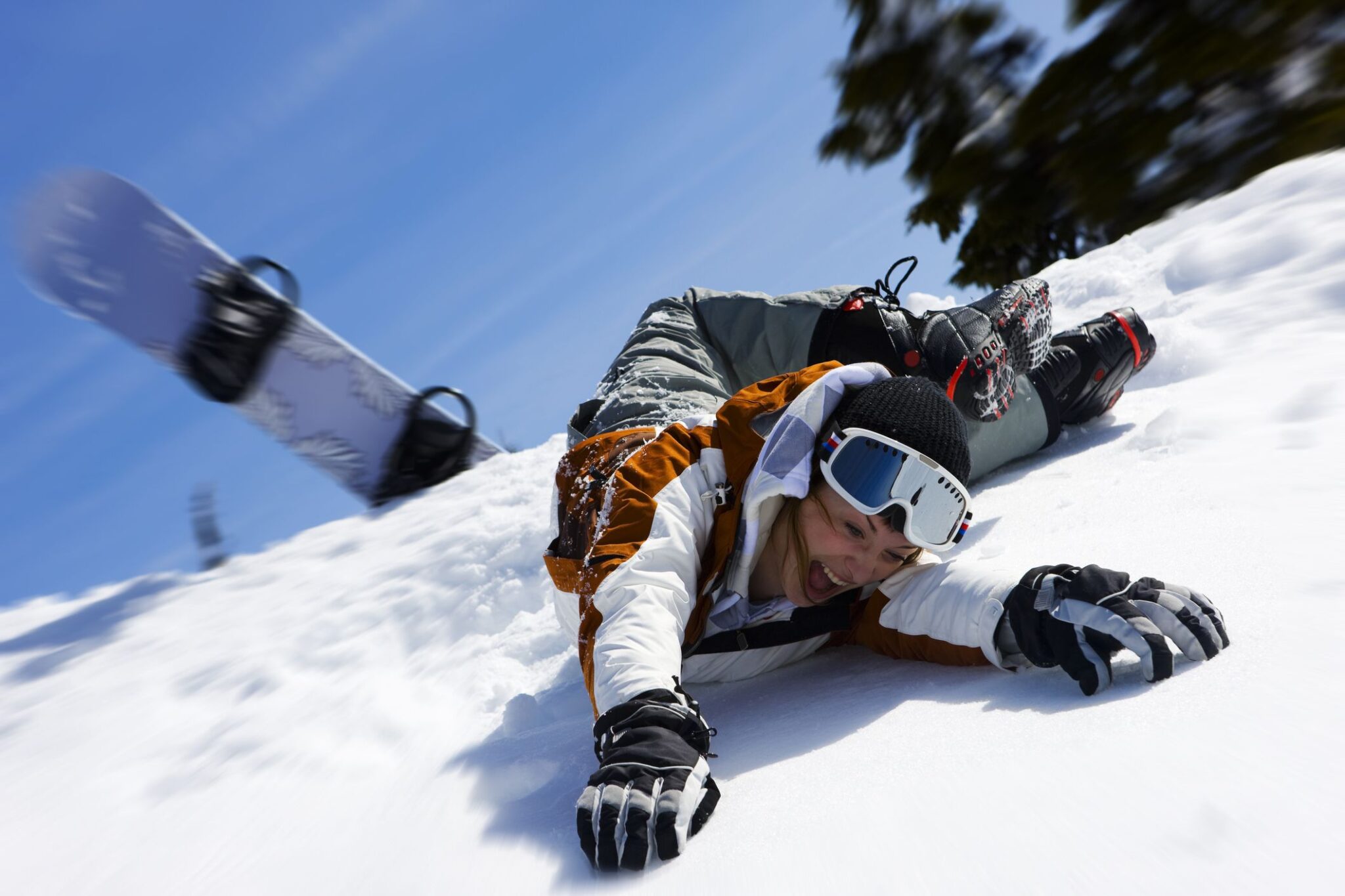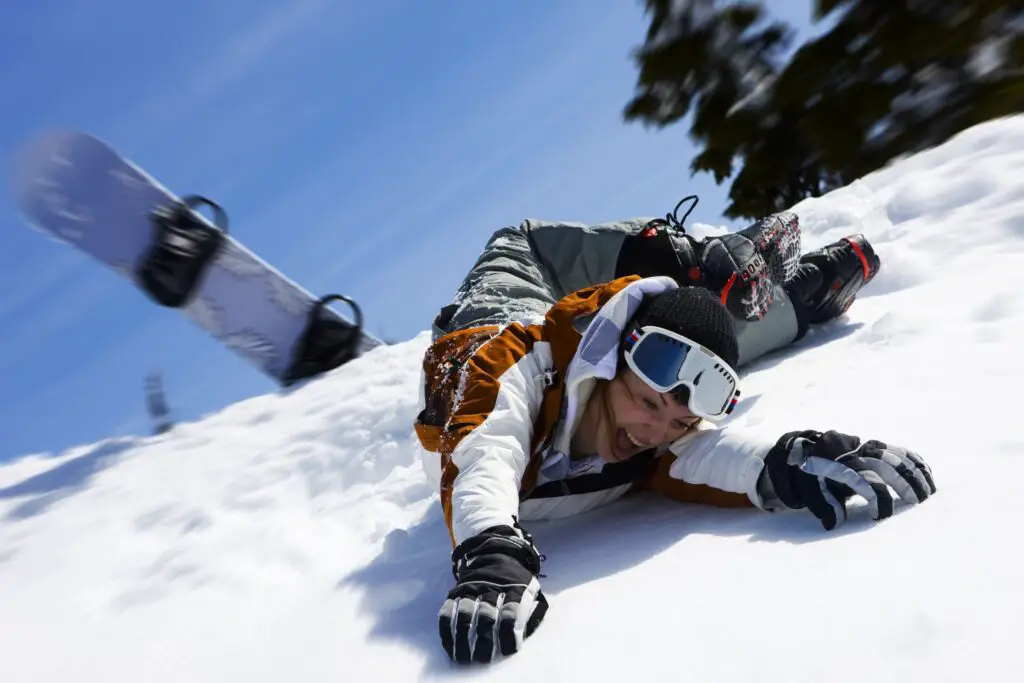 Choosing the right snowboarding gloves is very crucial for a snowboarder. With so many options available in the market, buying the right snowboarding glove can be a difficult decision to make. Thus, we have incorporated a buying guide to help you to decide which snowboarding gloves will be the best for you and will have all your needs covered.
It would help if you look for gloves with good insulation so that it keeps your hands warm and you stay comfortable throughout. A pair of high-quality hand gloves is an indispensable item of your snowboarding kit. Several factors are taken into account by female snowboarders so that their choice doesn't go wrong.
Breathability, waterproofing, insulation, shell materials, cuff styles, and there are several other things that you need to consider to make the most of your choice and obtain maximum benefits.
With an overwhelming choice available, the task of picking one for yourself may become daunting. We have come up with a buying guide that will help you understand the key factors that you need to consider while buying your snowboarding gloves.
Waterproof And Breathability
Snowboarding involves spending a lot of time in extremely low temperatures. This means that your hands can easily succumb to low temperatures. Therefore waterproofing and breathability are two important things that you must look for while buying these gloves.
Insulation
Insulation is another important factor that you should keep in mind while buying a snowboarding glove. The type of insulation you will need depends on your body, the type of rider you are, and so on. For instance, if your hands get cold quickly, then you will need a glove with thicker insulation.
Lining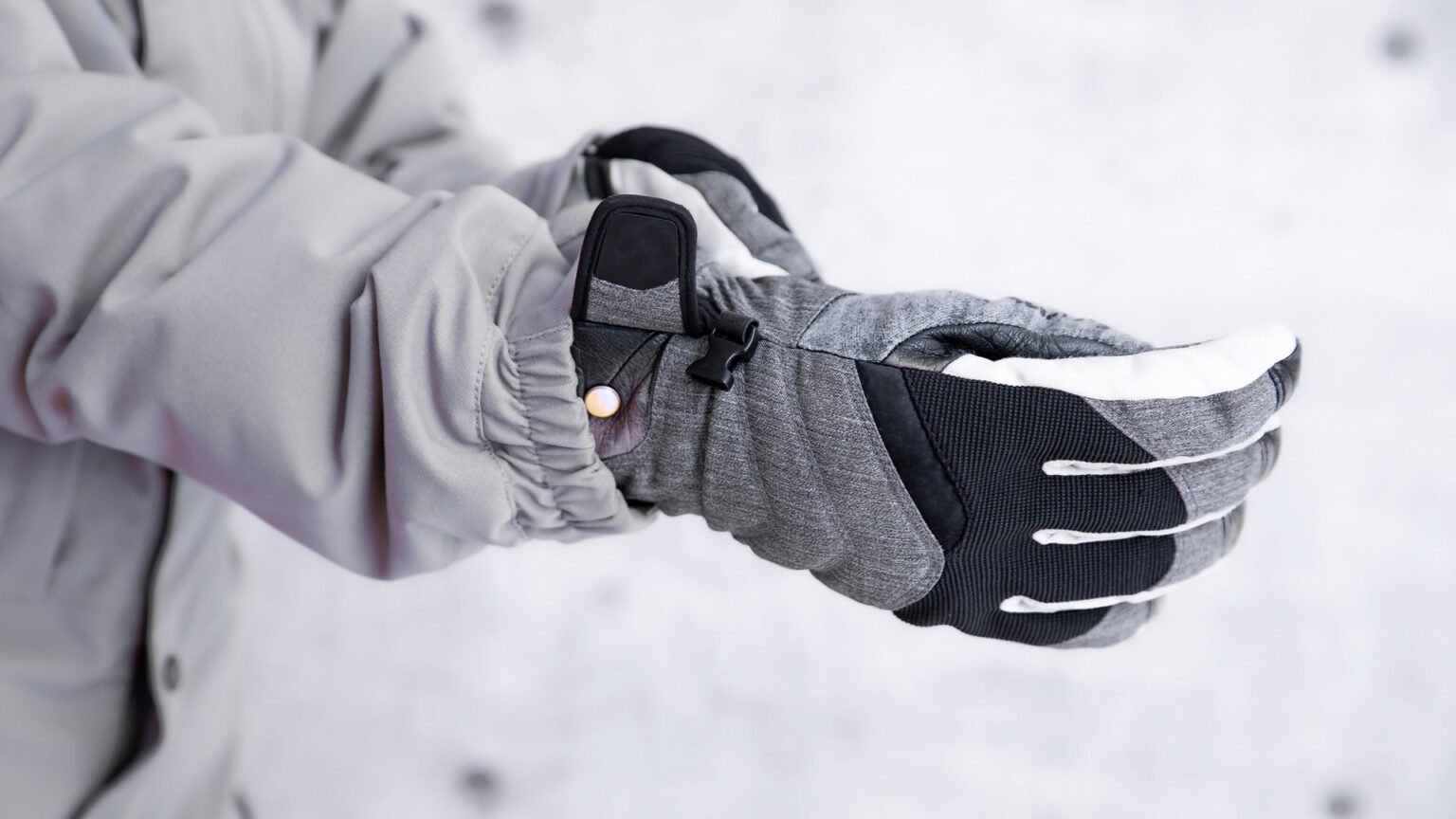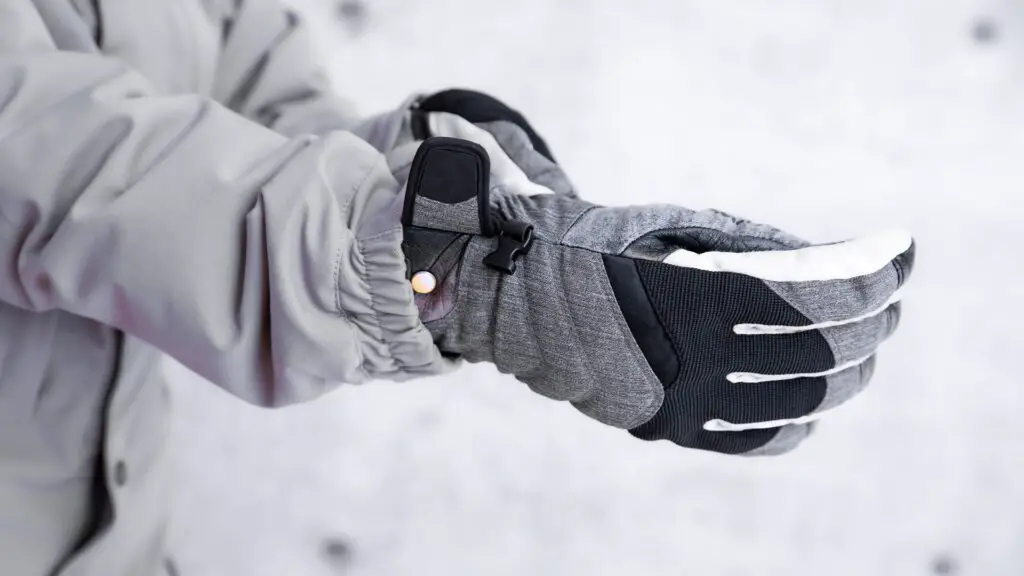 Snowboarding gloves have an extra layer that increases warmth and enhances the level of comfort. Different gloves have linings of different materials, which are generally synthetic. Synthetic materials keep the hands dry. Make sure you check if your gloves have lining or not. In case you are not sure about buying one with lining, then go for the gloves with removable lining.
Fitting Of The Gloves
Fitting is one of the primary things that you must look at when buying gloves. If the gloves don't fit you properly, they will make you uncomfortable and not provide the required warmth. If the gloves are too big, your body will have to create more heat to keep your hands warm.
On the other hand, if the gloves are too tight, they will make you uncomfortable and restrict your hand movements. Get a glove with enough space that allows full movement of your fingers, but it should not be loose.
Length Of The Glove
Cuff length is another important factor that goes in while buying snowboarding gloves. Long gloves are meant to go over your jacket cuff, while shorter gloves are meant to go under the jacket's cuff. Long gloves will give you greater protection as compared to shorter gloves. The gloves you should choose depend on you; if you snowboard for a longer duration, longer gloves are recommended.
Style Of The Glove
Although the style is not a crucial deciding factor, you should keep your options open to various styles. You will see a lot of styles when it comes to snowboard gloves. The most common one is the traditional style which has a warm lining and a synthetic outer layer. Another kind of glove that you will find is the leather gloves that will keep your hand warmer; besides that, these gloves are also more durable.
A very trendy snowboarding glove is the pipe gloves that are designed for freeride snowboarders. Although these gloves are durable and waterproof, they won't keep your hand very warm, so they are not recommended for professional snowboarders. Make sure to choose a snowboard gloves option that fits your hands perfectly and gives you a good grip over your skiing rods.
Conclusion
Without a mitten or gloves, it will be difficult for you to enjoy your time in the snow since it gets chilly, and at times, your hands may go numb because of the weather. The choice of the best snowboard gloves depends on a lot of factors and some of them are mentioned above. You need to also consider the time period for which you will be wearing them.
Also, the features that you are looking for have a critical role in dominating your choice. You may need large cuffs, hand warmer cuffs, or removable liners for added convenience.
Make a list of the required features and fix a budget and then continue with your hunt for the right women's snowboard gloves.  Certain features draw a thin line between a brilliant choice and an average glove. Hence, it would help if you were extra vigilant when deciding which one would be the best choice for you.
FAQs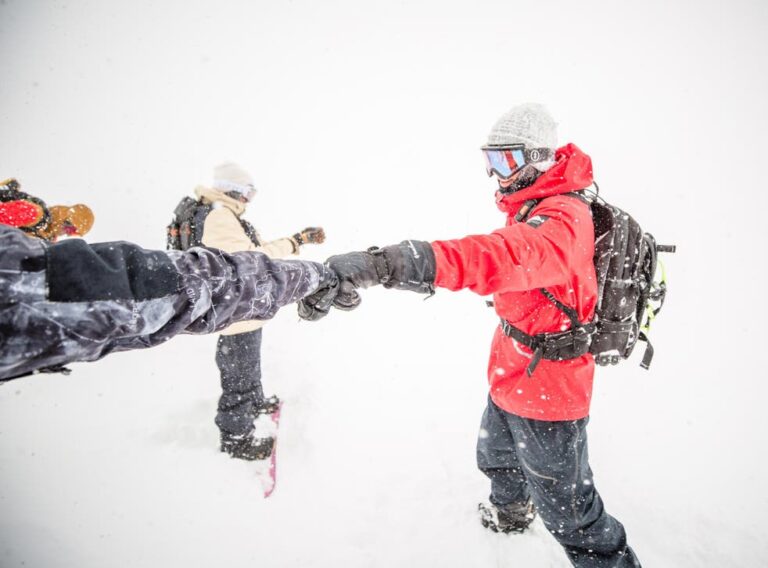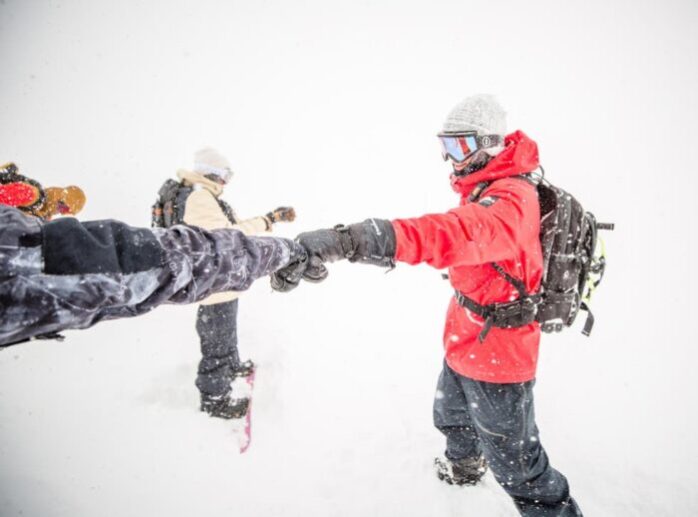 Should I get leather gloves for snowboarding?
Leather gloves are a great option to go for they will keep your hands warmer; these gloves are also more durable. However, they do have waterproofing issues and require regular maintenance.
Are glove liners necessary?
Snowboarding gloves have an extra layer called the glove liner which increases warmth and enhances comfort. Although not necessary, getting gloves with liners is recommended as they give better grip and are more comfortable.
Which gloves are better- long gloves or short gloves?
Long gloves are meant to go over your jacket cuff, while shorter gloves are meant to go under the jacket's cuff. Long gloves will give you greater protection as compared to shorter gloves. However, the gloves you will choose also depend on your body, type, and duration of your activity.
What is the accurate fitting of the snowboarding gloves?
Get a glove with enough space that allows full movement of your fingers, but it should not be loose. The gloves should have a quarter of an inch's space near the fingers for a perfect fit. Try on the gloves; if it feels too tight or loose, you should probably get something that fits you properly.
Check out some other picks from Amazon also: