One has to consider some vital things when it comes to finding the right snowboard length. Many people often get confused because they don't know how to find the right size.
It is essential to gain some knowledge before starting your research regarding the same. We will share some ways in which you can do it without any problems.
Snowboards have changed with time. There are some factors that one should look for while deciding the length of a snowboard. These factors include weight, ability level, height, and riding style. Let's discuss all the aspects in detail without further ado.
Factors to consider while choosing a snowboard length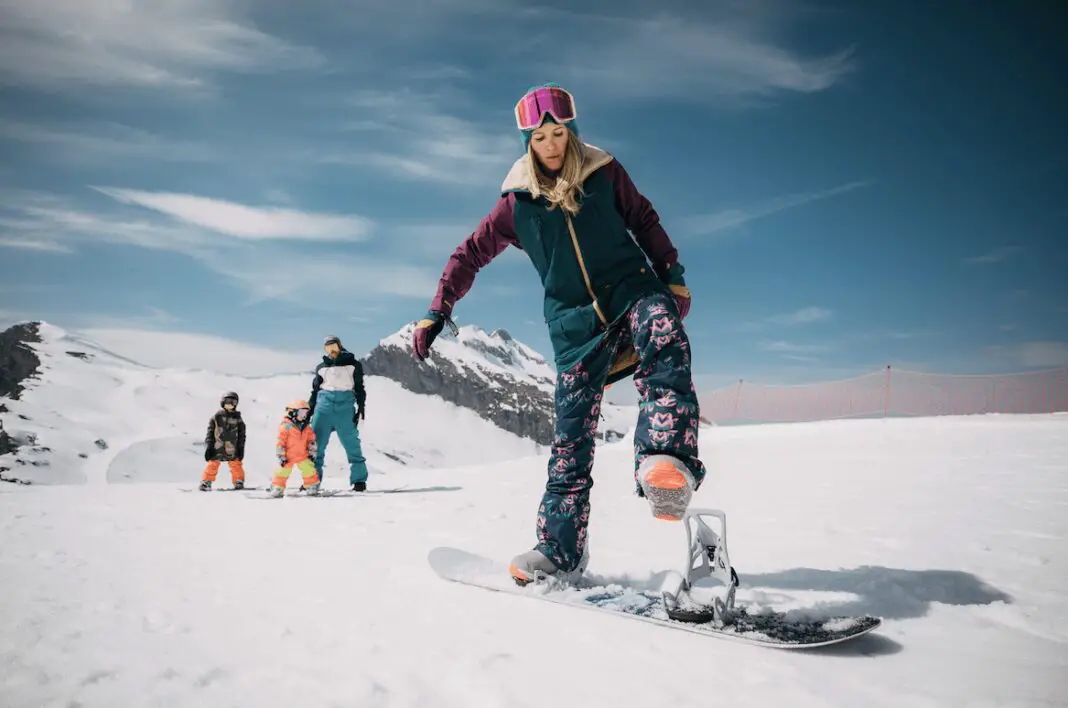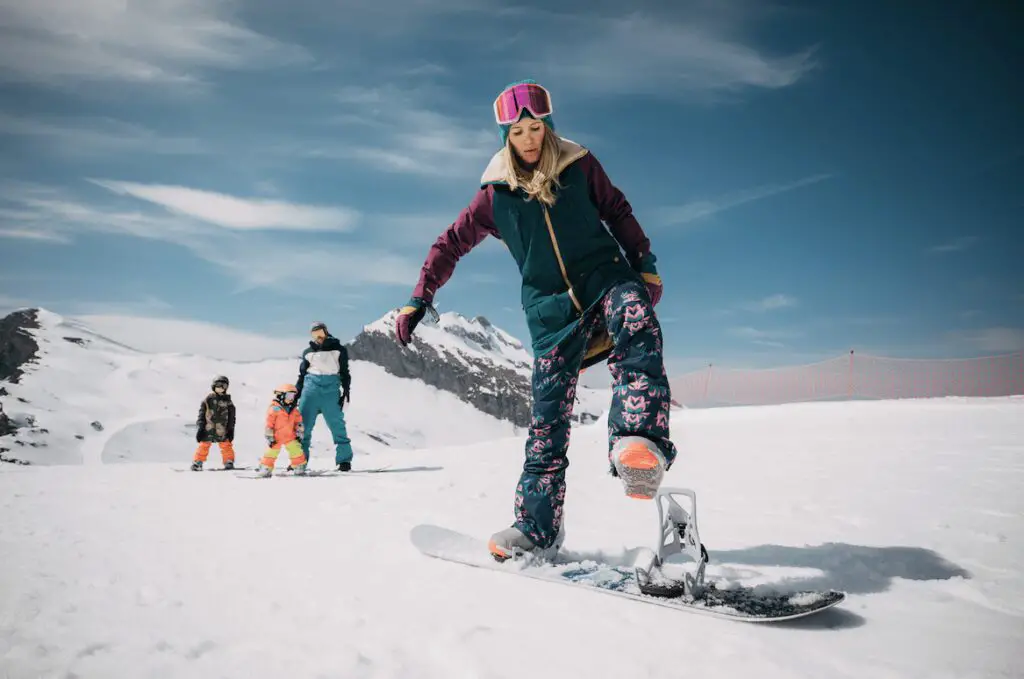 Weight
The rider's weight is the most significant thing to look for before selecting a snowboard. It is because the snowboard will be responsible for carrying the individual. Every snowboard is designed according to the rider's weight. So, you should first understand how weight depends on choosing the correct length of the snowboard.
Also, note that different brands provide weight ranges for the customers. It is crucial to research the snowboard well before making any decision. You must check the weight range and know the best size preferable for you.
Ability Level
Have you ever thought about measuring your ability level for snowboarding? If not, you should understand the same because it determines which length will be suitable for you. Some people think that this factor doesn't make much of a difference. Well, that is not a valid statement.
Different users have different experiences of snowboarding. Some of them learn it quickly and become experts, while others struggle hard in their initial stages. You must understand where you stand when it comes to snowboarding.
In other words, if you think you are a beginner, you should always go for a short-length snowboard. Why? It is because you will feel more comfortable in it while snowboarding rather than a long one. Long ones are better for professionals as they know how to ride on the snowboard without any difficulties.
Every rider wants to become an expert in snowboarding. It doesn't matter if someone has just started riding on it. The goal remains the same. It is always better to begin learning snowboarding by taking small steps. For instance, getting a short-length snowboard will be easy to handle for beginners like you. After gaining some experience, you will feel confident in riding on a snowboard of any length.
Riding Style
As people have different snowboarding experiences, the riding style of the people also matters a lot in deciding on a length. Freestyle riders should always go for a shorter snowboard. On the contrary, if you are a free rider, you should prefer longer ones. However, that also depends on your requirements and needs.
Some people don't even know their riding style. If you are also in such a situation, you should gain some knowledge about various riding styles. In this way, you will quickly identify yours. It will further help you in deciding the best option for you regarding snowboards.
You can find relevant information about different styles on various websites. Once you learn everything, making a decision will become quick and easy.
Height
Choosing the right snowboard is a complicated task, but considering some factors will help you a lot. The height of the rider is another thing that plays an essential role. But it might not be as crucial as the weight of the individual.
You might already know that weight and height go hand in hand. A taller person will have more weight than a shorter person. Keeping this thing in mind, one should also focus on the whole body's measurement.
Suppose you are taller and your snowboard's size is small. Then how would you ride on it comfortably? Your height might become an obstruction to your learning. You might also have to face some problems in balancing your body weight. The same thing happens with a short person when their snowboard is long.
Therefore, the rider's height is also a necessary factor that influences the board's total size. You might regret getting a snowboard which is not suitable according to your height. So, you should not think that it is not the right thing to consider.
What are the various types of snowboards?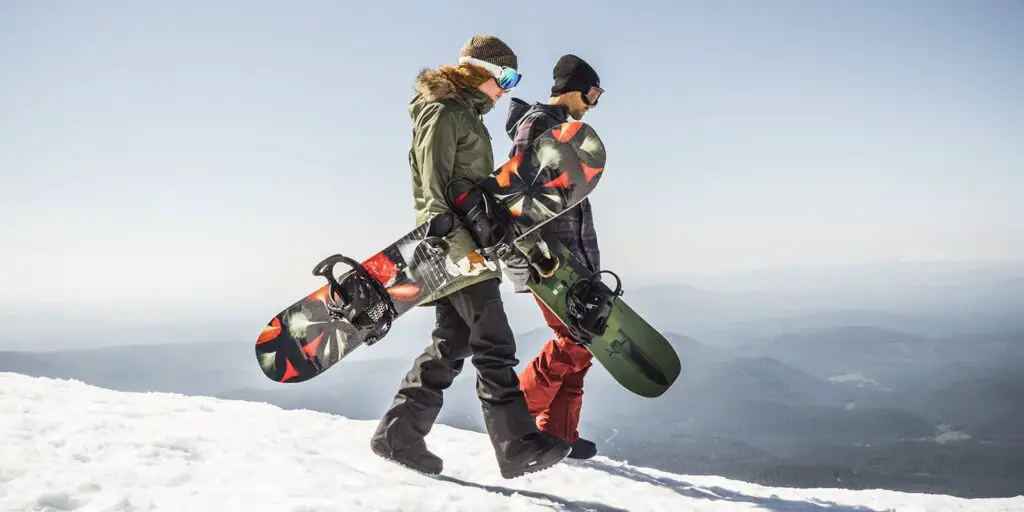 If you are a beginner at choosing the type of snowboard, you can look at the following list. Every snowboard provides a unique experience to the rider. So, you must understand which is better for you and why.
All-mountain snowboard: Some people are interested in snowboarding on different terrains like mountains, gardens, and other rough places. For such riders, getting an all-mountain snowboard is the perfect option. It is designed in a unique way that anyone can ride the board over any ground.
Many expert riders claim that this type of board is an excellent choice for beginners. Beginners often like to experiment on various grounds. So, you must buy this one if you aim to become better at it.
Freeride snowboard: The freeride board is suitable for people who like to go to rugged places for snowboarding. No other board can give you a better experience than a Freeride one.
The design is also impressive because it is made according to the requirements of a freeride user. As for the quality of flex, it is more sturdy than any other type of snowboard. Still, you should not forget to focus on the cons of using the same before buying one.
Powder snowboard: As its name suggests, it is designed for snowboarding on powder-like snow places. It doesn't matter how much snow is over the ground. You won't feel uncomfortable while riding. Some people enjoy snowboarding on this one because it feels fantastic. You can also improve your overall performance as a rider by learning some techniques.
Splitboards: Their design is something that attracts the customers the most. Although they are suitable for climbing purposes, many people still want to have them. If adventure is the only thing that matters to you, there is no other way you can enjoy various activities.
Freestyle snowboard: Freestyle riding is the most common style. You will find many options regarding freestyle snowboards. The best thing about using this board is that you can travel anywhere you want to. So, make sure to choose the right board for you.
How do different snowboard materials impact performance?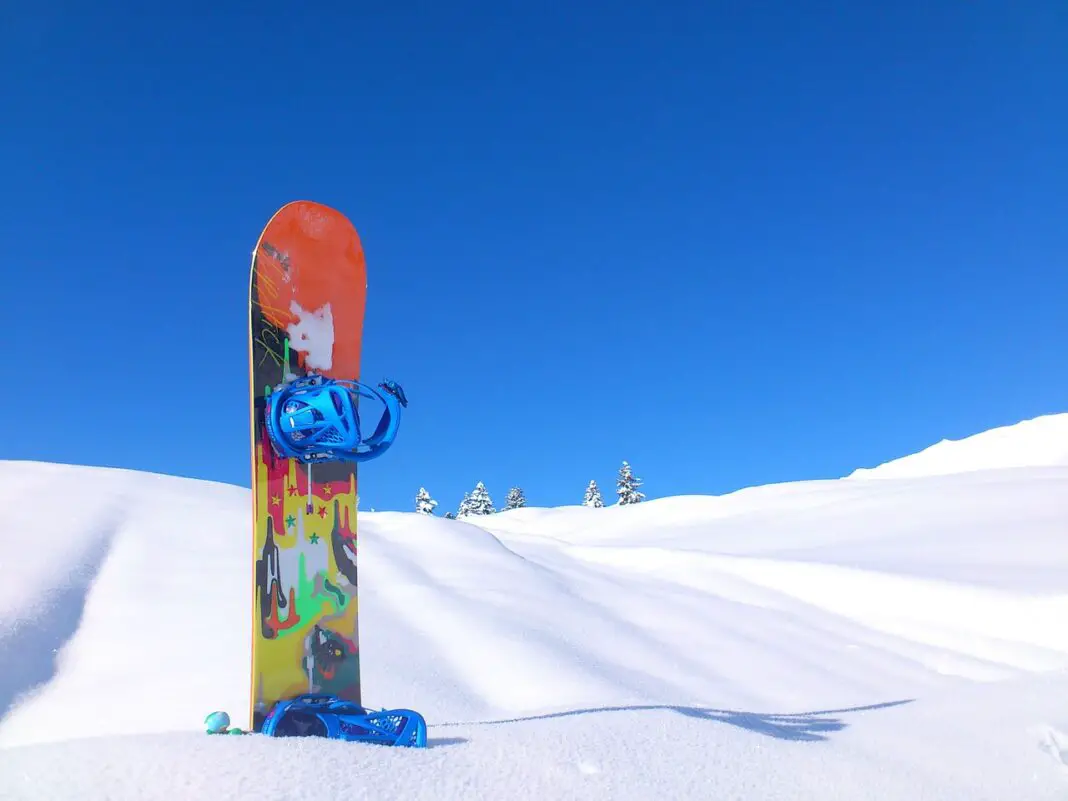 You will be astonished to know that the materials used for producing a snowboard also affect your performance. Let's discuss the same in detail-
Carbon Fiber
There are two types of carbon snowboards-  torsional and longitudinal.
If you are looking for stability, you should go for a sturdy board. On the contrary, if you want press-ability, a soft one will be better.
Fiberglass
Three types of fiberglass are available in the market- Bi-Axial, STS, and Tri-Axial.
Bi-Axial is famous for providing strength to the board. The best thing about this material is that it is lightweight.
As for Tri-Axial, sturdiness will be there.
STS is responsible for retaining the shape of the snowboard for a long time.
Woodcore
Woodcore is the perfect material because it is durable.
The weight of a wood core snowboard is also light.
Rubber
Rubber snowboard material is also durable and smooth.
If you want to avoid vibration while riding, you can buy a board with rubber material.
Conclusion
Snowboarding is most people's hobby. It is beneficial for the health of a person as well. This type of activity gives people a chance to enhance their overall health by burning calories. Also, one can strengthen their muscles by snowboarding. So, we can say that it is an excellent idea to include this activity in your life.
As you know, snowboarding is not possible without the right board. In other words, you should analyze some things precisely before buying a particular board. Nobody wants to spoil their experience of snowboarding.
That is why it is crucial to consider some factors. We hope now you understand why these factors are necessary to focus on. You won't be able to decide on a particular size without looking for the things mentioned above.
The right size snowboard will never disappoint you in any way. Therefore, you must not avoid researching the same.
FAQs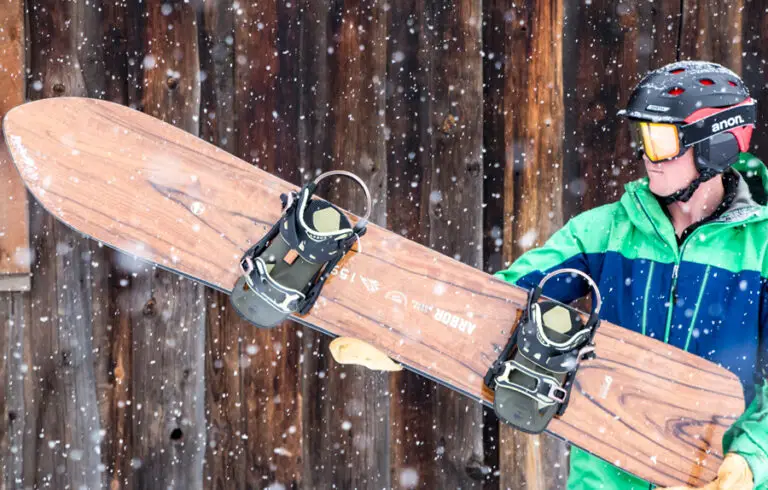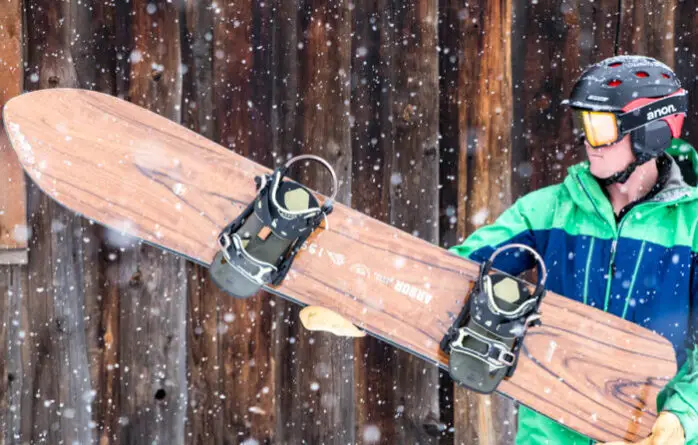 What factors to consider while choosing a snowboard length?
There are four main factors that one should not avoid. These include- the rider's height, ability level, weight, and riding style. If you want to look for these things, you must consume some information about every factor. It will be more convenient for you.
How to know whether a short-snowboard will be suitable for you or a long one?
You can quickly find it out by analyzing your weight. Various snowboard brands provide weight ranges. By going through them, you don't have to struggle a lot while making a decision.
Height is also essential if you want to buy the right size board. So, it will help if you also focus on it.
Is a shorter snowboard easier to ride?
Yes, using a shorter snowboard is easier to handle. But it is essential to concentrate on other points as well before getting it.