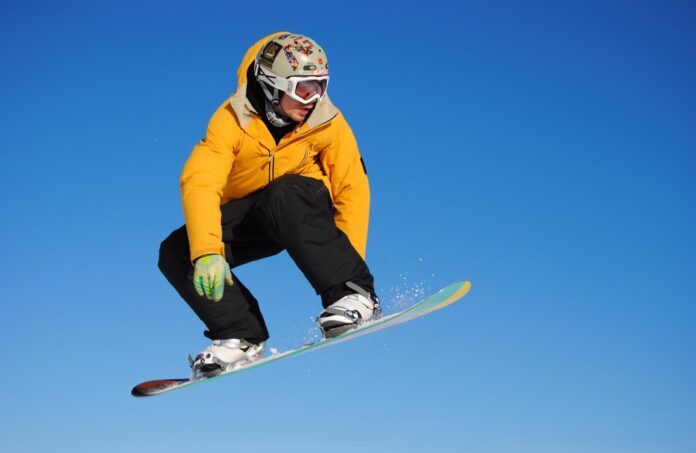 Snowboarding is more than a trend now – it has become a way to live your life during the winter season. The snow comes with a call to get everyone out of their home with a snowboard, all set to ski like never before.
The design looked saturated with little or no invention until the 2000s, a phase that witnessed a revolution in snowboarding. Camber and Rocker, two different types of curves, entered the market and offered better options to skiers.
In this article, we will understand both curves by comparing them on different points. This would include an overview along with the pros and cons.
The Comparison
Both the curves have been a game-changer for people who have enthusiasm for skiing. Here's how they stand against each other.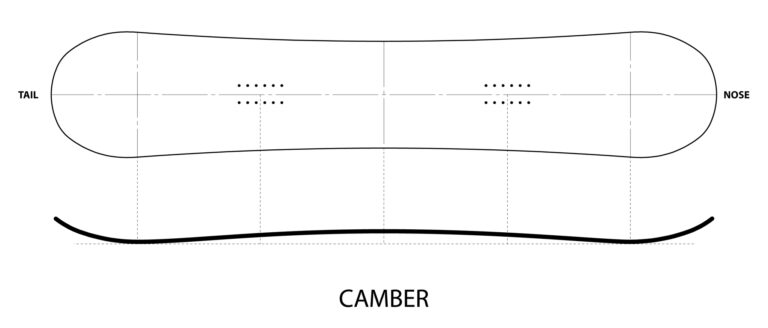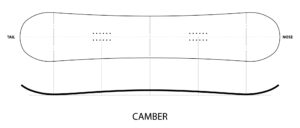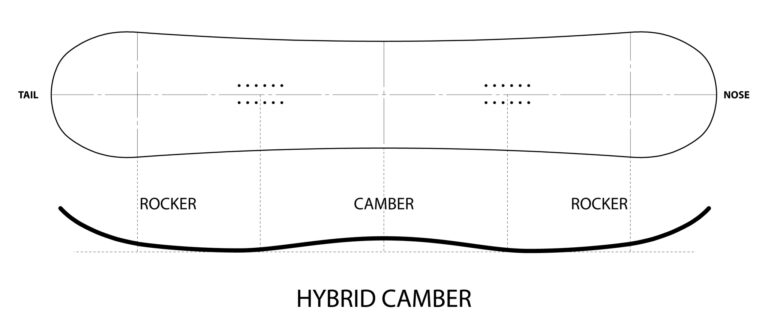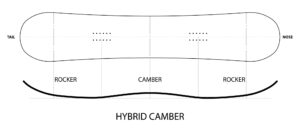 Terrain Preference
The land varies in terms of its natural features. It is mostly groomed or resort-like. Both camber and rocker are preferred based on the type of terrain that a skier prefers to board on. Owning both of them is a great solution but it is recommended to master a certain type of terrain.
Camber is ideal for a groomed slope. This kind of terrain requires better control through the edge of a snowboard. You can rely on camber for parks as well. That is a place that entices you to try a few jumps.
The resort-like slope is often less icy. Rocker performs a lot better on such terrain. In case you are willing to go crazy on an all-mountain terrain, then a rocker will come in handy. It has got a great ability to turn easily and quickly.
Overview
The side view clarifies the kind of curve a person owns. Camber and rocker can be easily distinguished by having a look at a snowboard from the side.
When we talk about camber, then a picture paints that it has a better grip. This stands true because of its shape. Camber has four different contact points. These are located near the tip and tail of a snowboard. It only goes up a little bit from the center.
Rocker, on the other hand, is curved like a banana. It has a curve with a nose and tail pointed upwards. The angle, however, may vary based on the brand that you purchase. Consider your convenience and level of expertise before making the final call.
Positives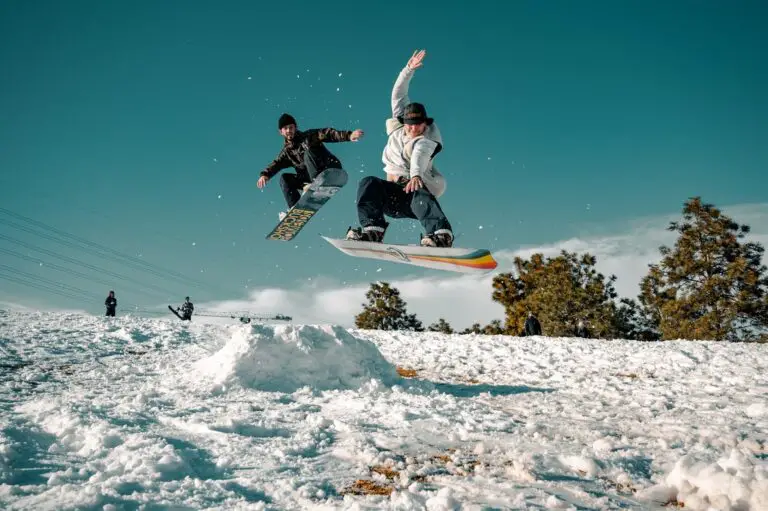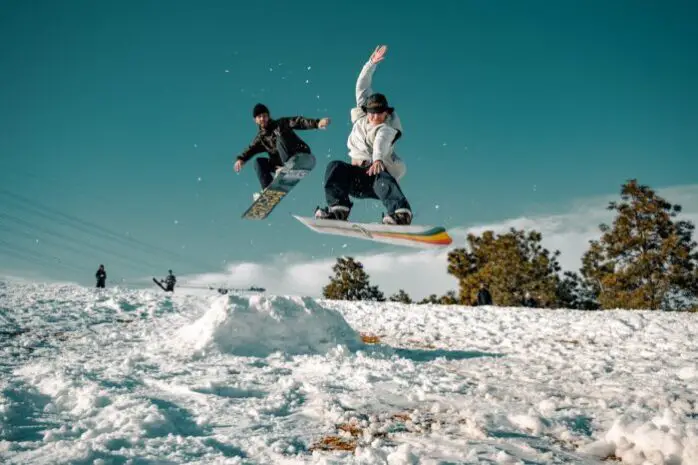 The comparison is probably one of its kind. We are going to review the positives of both curves. Instead of concluding which one has more advantages, we will simply understand what kind of advantages both the curves offer.
It is difficult to take a turn. You can ski down the hill at any speed. If the speed is much higher, then it will create an issue to take a sudden turn. This is not the case with camber, it offers stability in turns irrespective of the speed. You also get a great floatation for deep powder conditions.
Traveling up the hill is a comparatively difficult task. It is made easy with a rocker. It has also got a better-centered stance that offers better positioning of the skier. Rocker makes it easier to release the turn in soft and deep snow.
Experience Level
Any experience level is generally categorized as Beginner, Moderate, and Advance. Every level offers different challenges. A beginner requires something that is easy to handle while a skier at an advanced stage seeks to have a snowboard with better agility.
Every advanced skier prefers to fine-tune his or her snowboard. Camber comes in handy as it offers better options. It is a bit difficult to turn it around. It requires the expertise of a well-trained skier.
A beginner prefers to go with a rocker. It generally blends well to the taste of a skier at every level; however, beginners prefer it the most because of its curve and great ability to initiate a sharp turn.
Negatives
Similar to how we review the positives, we will review the negatives of both the curves of a snowboard. This will give more transparency about which one is better.
The only negative about camber is that it requires a precise technique while skiing among the trees. This is yet another reason why it is mostly preferred by a skier who is at an advanced stage. A minor hurdle that it creates is that it makes it difficult for a skier to travel back and forth.
The tip of a rocker is more prone to vibrations. This translates to the fact that you can get distracted more easily while the surface damages the snowboard faster than expected. Even though it has got a great way to initiate a turn, it seems to lose the ability to track a turn. You are required to put in more effort while draining your energy rapidly.
Functions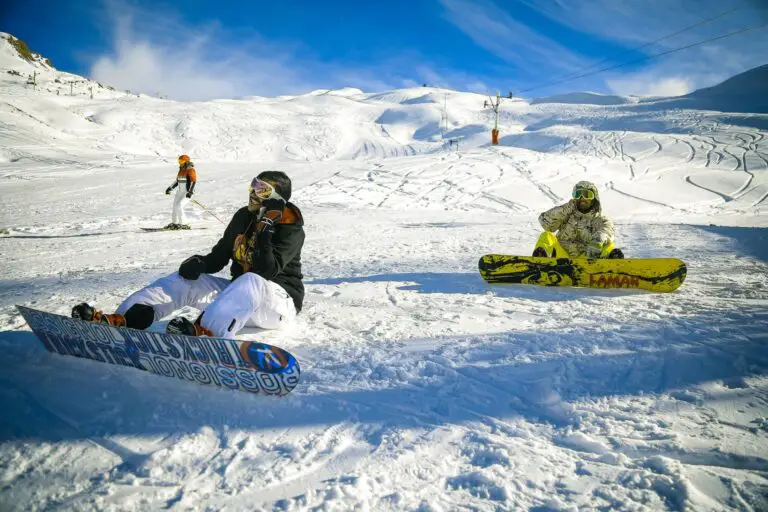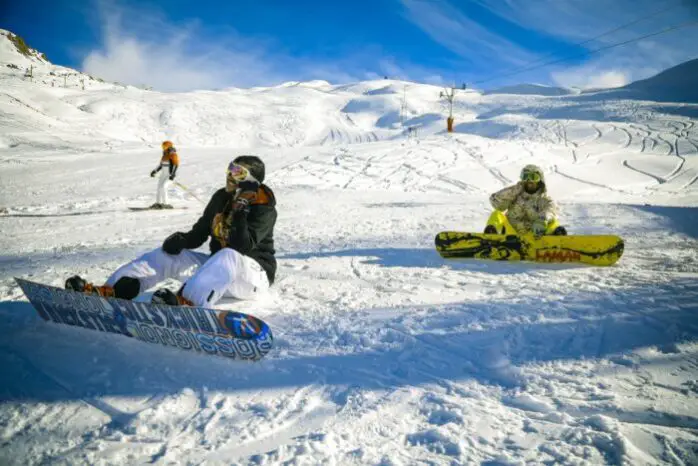 Getting to know a few technical points is a huge benefit. Whether you are getting started or you have already begun your journey to become the best skier, this detail will help you a lot.
Camber offers an effective edge on a snowboard by applying more pressure on the contact points. The curve has a better response as it is pre-tensioned. Hence, it finds it way better with the skier who has a lot of power.
You get a better playful rise with a rocker. Beginners enjoy it more because it has an extra float in the powder. It may have less speed but the upward nose and tail make it easier to keep it loose.
Final Words
Camber and rocker can still trick you to get confused. The best option is to go with a hybrid version of a snowboard. The hybrid version uses the best elements of both curves to offer better support and traction control.
A brand can offer it in any variation. The most common variation comes with a camber in the middle and a rocker in the nose and tail. You can get it modified as per your specific requirement or go with what the brand offers you the best.