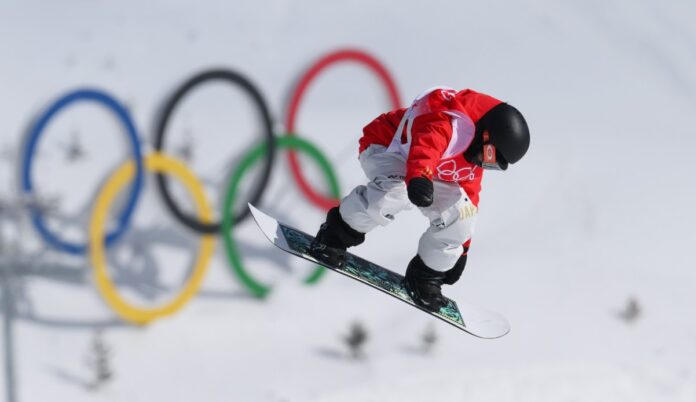 With an ever-expanding list of events and sports being added to the Olympics, it can be tough to stay up to date with what everything is and how it all works. Snowboarding is one such sport that's diversified and grown, and definitely become almost inaccessible for newcomers to the spectator aspect.
With the growing popularity of slopestyle and halfpipe, as well as big air on the freestyle side of things, and then the competitive racing with snowboard cross for both competitive and single, and parallel giant slalom, there's a lot to contend with.
As such, we've put together this handy guide that goes over all the snowboard events you'll see in this Olympics, and the ones to come, as well as how they're scored, and what kinds of things give competitors the edge.
Curious to know more facts about the Winter Olympics? Check out this handy Winter Olympics Guide.
Competitive Race Events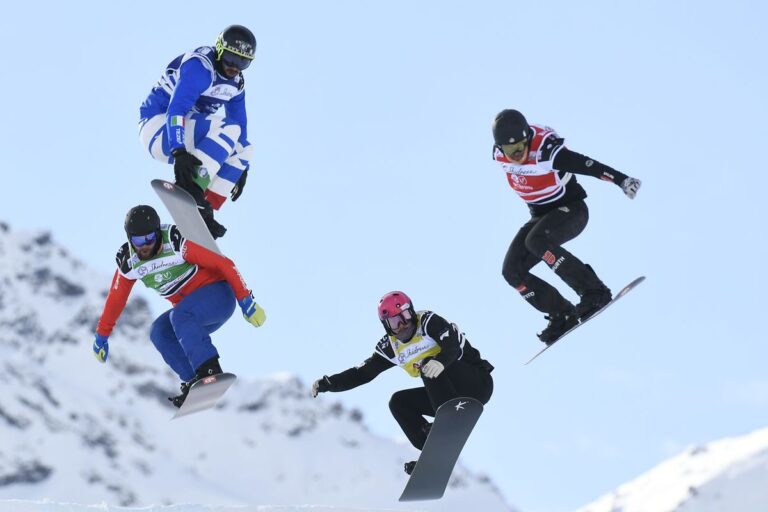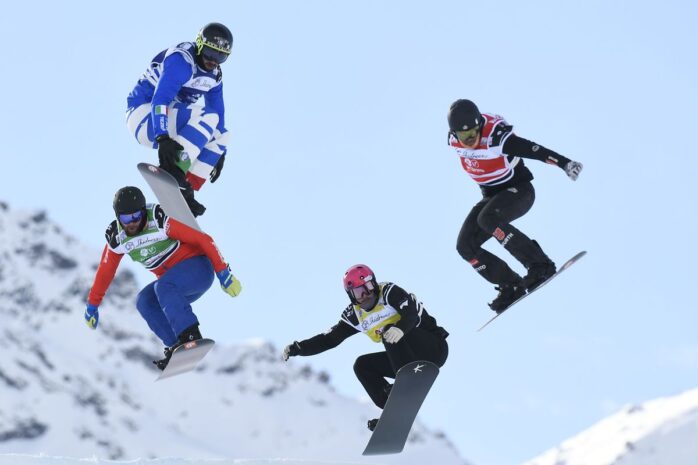 When it comes to the competitive race events at the Olympics, we're looking at the Giant Slalom, and the Snowboard Cross. Both are exhilarating to watch and utilize 'racing' snowboards, or 'alpine snowboards' named after their skiing counterpart.
These snowboards are longer than freestyle boards, have a single direction, or directional shape, a full-length positive camber profile, and a deep side-cut and long effective edge in order to maximize grip in the corners and speed between them. Riders will stand sideways as normal, but with both feet pointing in their natural riding direction to place them in the most comfortable position.
But what's the difference between these two events?
Parallel Giant Slalom
The parallel giant slalom is an event that pits two riders head to head (hence, parallel), and has them snowboard through a slalom course, weaving between flags. Both riders compete head to head, through a series of heats, with the winner moving onto the next stage. This happens progressively until the field is whittled down to the finals, where the medallists are crowned.
Snowboard Cross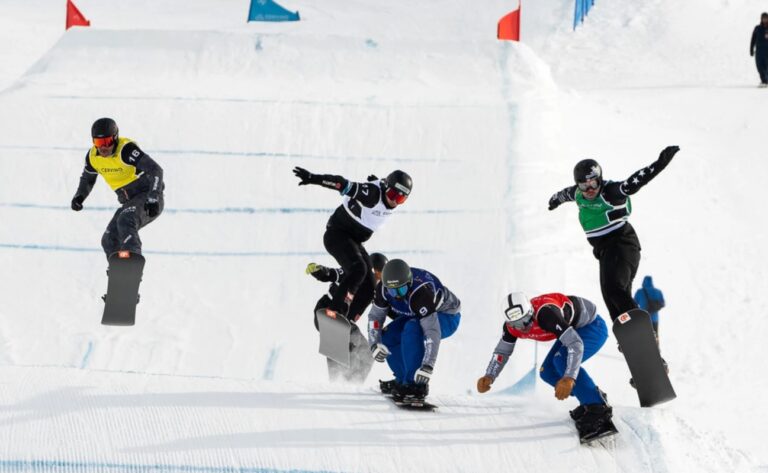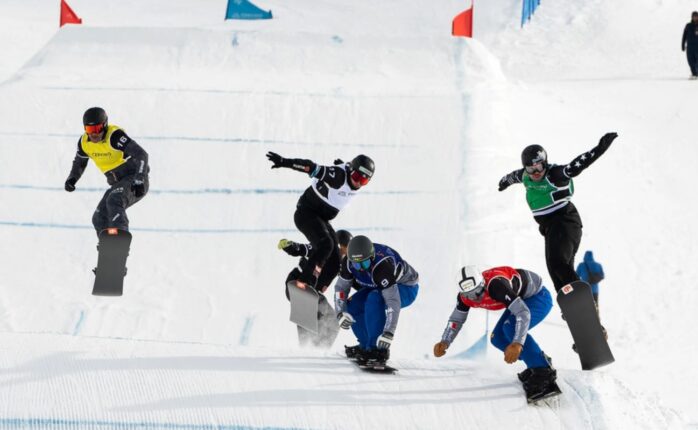 The snowboard cross sees solo qualification runs that are timed, and then a parallel final between four riders. They must tackle a course filled with jumps, rollers, and banked corners, racing towards the finish line.
There is also a mixed event, where a relay aspect is added, with male and female athletes competing consecutively wherein the combined positions for your country count.
Competitive Freestyle Events
Freestyle events have a shorter history than the race events, but are even more thrilling to watch. Done completely solo, riders need to navigate a course of rails and jumps, a twenty-two-foot halfpipe, or a single massive 25-metre jump and are scored out of 100.
Riders utilise a freestyle set-up which consists of a shorter, twin-tipped board that can be ridden in either direction. Their stance is set-up to accommodate this with extra points being awarded for tricks done while riding in their unnatural direction, or 'switch'. Spins, grabs, and tricks make up the scoring totals, with the highest score taking the gold.
Slopestyle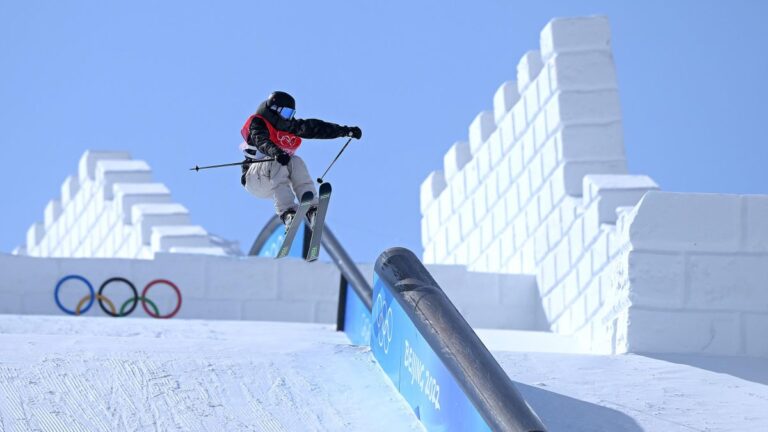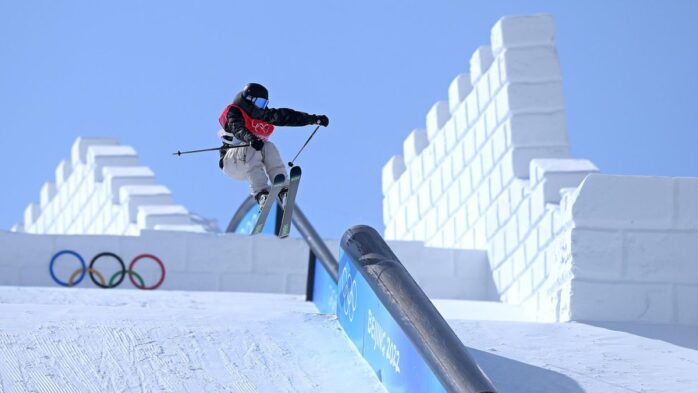 Slopestyle is set up with a course consisting of six sections — three rail sections, and three jumps at the bottom. The rail sections offer lots of different options, and riders are awarded for creativity as well as difficulty while tackling this section.
The jumps are scored on the DAVE scale, which stands for difficulty [of the trick], amplitude [of the jump], variety [between the tricks], and execution [how clean they execute and land].
Extra points are awarded for spinning and flipping in different directions, and landing cleanly without hand drags or falls. A qualifying round gives competitors two runs to land the six sections cleanly, with the top 12 competitors moving into the final. The final is three runs each, with the best single score counting.
Big Air
The Big Air event is often held on the final slopestyle jump for most courses, but the Olympics will often have a dedicated big air jump, but isn't to be confused with ski jumping. This is not an event of pure distance, but one of maximum trick difficulty, amplitude, and execution.
In most non-Olympic events, riders are given three runs with the best single score counting, and more points are awarded for switch spins and flips and more technical grabs. In the Olympic version, riders get three runs, but must land two tricks with different rotations (so front side, backside, switch frontside, or switch backside, and one of the others, too) with the best two combined scores counting towards the final placement.
Qualifying and finals have the same format.
Half-Pipe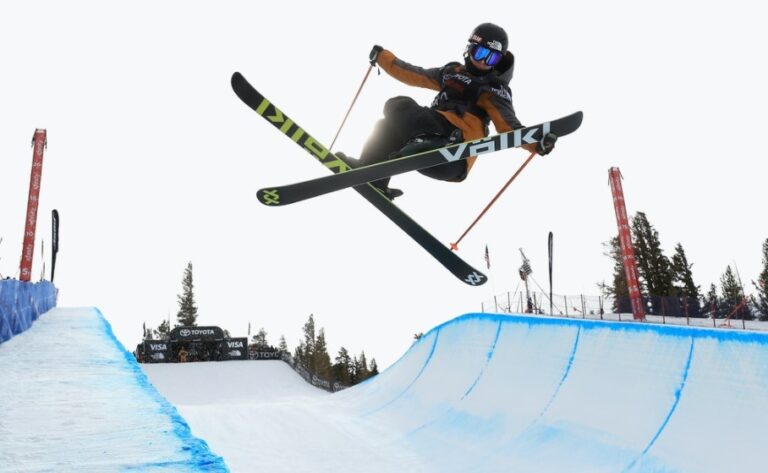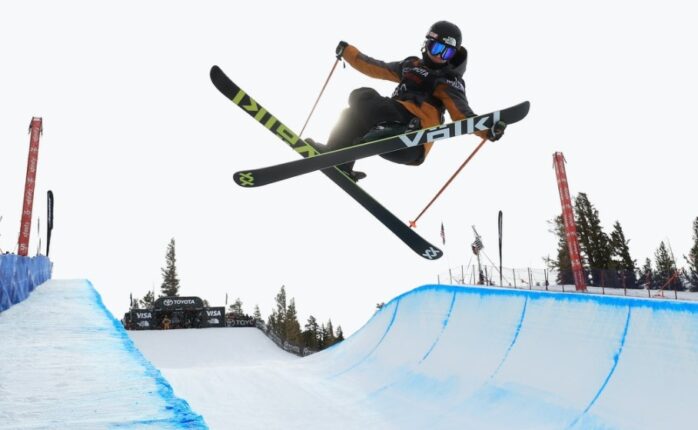 The Olympic halfpipe event is completed on a 600ft long, 22ft high 'super pipe' which features near-vertical sidewalls. Riders must traverse the length of the pipe and most often perform six tricks on the way down.
Also marked on the DAVE scale (difficulty, amplitude, variety, and execution), more points are awarded for higher jumps out of the pipe, the difficulty of the tricks performed (switch gets extra points, too), variety (judges like to see all four directions of spin if possible, and some more creative moves, too), and execution, which is how cleanly tricks are landed and strung together.
Riders are given two runs in qualifying, and three runs in finals, with the best single score counting for the gold.
Will other snowboard events be added?
The snowboard scenes are very much split, with little spill-over from racing or freestyle into the other. Boarder cross is the closest bridging point as it introduces jumps, but as no scores are awarded on that front, there's no real link otherwise.
Non-Olympic freestyle events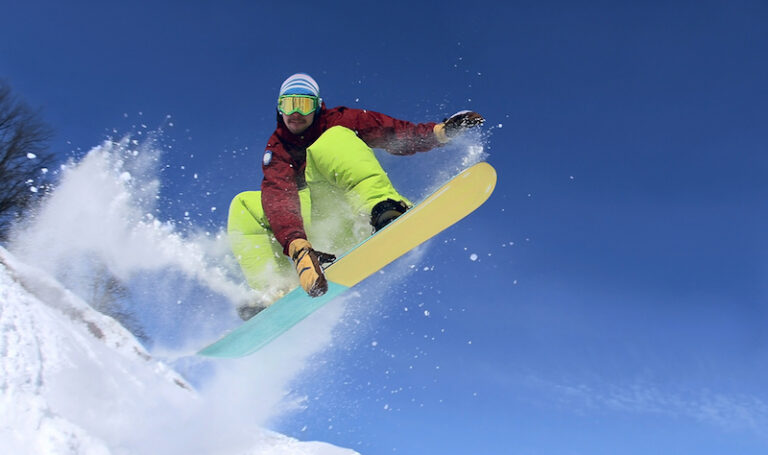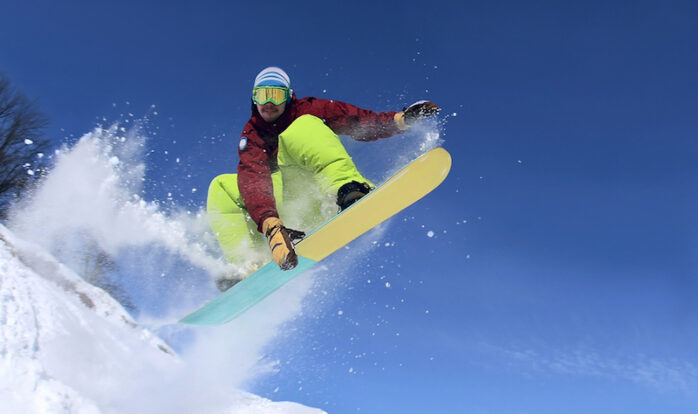 Non-Olympic freestyle events like the X-Games, Dew Tour, and formerly the Burton US Open, also feature other events like the 'Knuckle Huck', which involves the creative use of the big air jump's knuckle, with points awarded solely on style and creativity rather than pure difficulty and rotational degree.
There are also 'street style' events that focus on short rail courses, and allow talented riders who don't have the big air experience to compete at the top levels. However, there's no indication that these events will make an appearance at the Olympics any time soon.
Backcountry freestyle events
There are also several events that take place in the backcountry, outside of the bounds of the resort, like the Freeride World Tour, and the Natural Selection Tour, which put riders in the backcountry and allow them to use natural features of the landscape to perform tricks.
While we'd all love to see more of these events, there's no hint that they'll be incorporated into the Olympics as those events are overseen by the FIS and the logistical challenges would be a huge add-on to deal with in the midst of the games.
In Conclusion
Hopefully, the above article has given you an insight into what to expect if you want to watch back the 2023 Olympic coverage, or get yourself ready for future events. While the spins and flips can be overwhelming to see for the first time, the athleticism required is astounding, and once the shock wears off, you'll gain a new appreciation for the sport as a whole and be rooting for your favourites in no time.