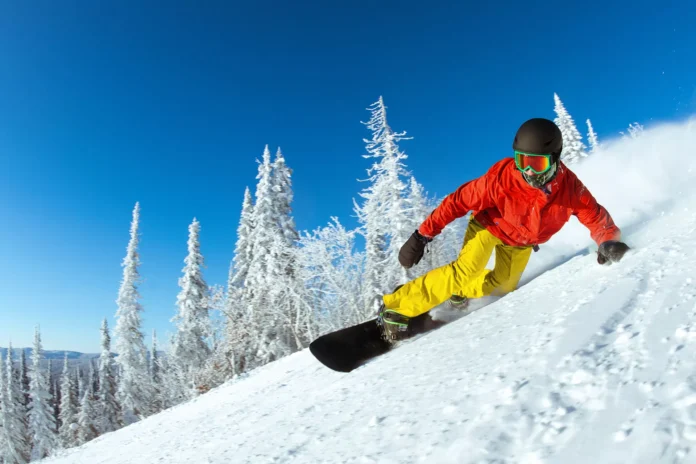 Whether it is your first or your fiftieth, a snowboarding holiday is an exciting adventure. There is a lot to plan for, but as long as you stay organized, everything should go to plan without a hitch. To get the best possible experience, there are some tips and pointers worth observing and this guide puts them all together in one convenient place. So, read on to find out how to enhance a UK snowboarding experience in the best way possible.
Have a Lesson Before You Go
If this is your first time snowboarding, it is strongly recommended that you get to grips with the basics before you hit the slopes. This is especially true if you are going with a group of friends who may have more experience because it won't be as fun or as social if you are the one left behind. While there are often lessons to participate in for beginners in snow resorts, you can also find leisure centers that offer tutorage before you set off. The benefits are:
Get to grips with the basic 101 of snowboarding.
Feel more confident when you go out there and do the real thing.
Get a feel for the equipment that's involved (because there is a fair amount)
Allow your body to figure out which muscle goes where and how to navigate the dexterity components.
These lessons are usually a couple of hours long and cost anywhere from £40 upwards. You can book as a group in lots of locations and most centers tend to offer equipment hire as a part of the overall cost as well. This is also advantageous in terms of figuring out whether or not snowboarding is something you wish to pursue further.
Choose the Best Location for the Season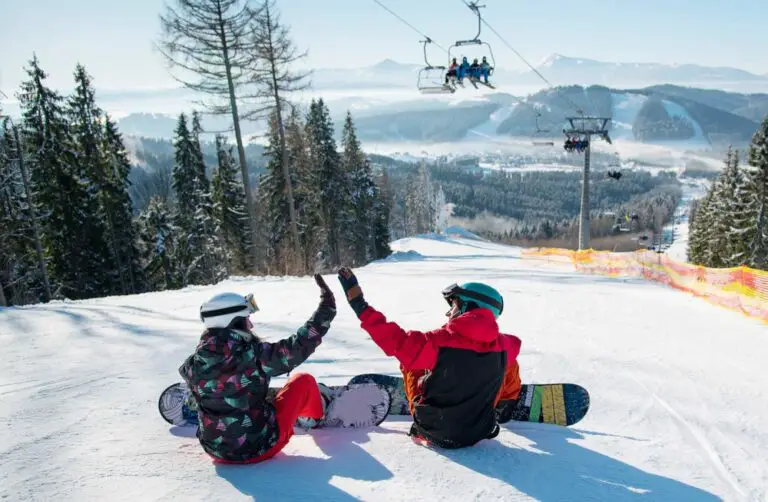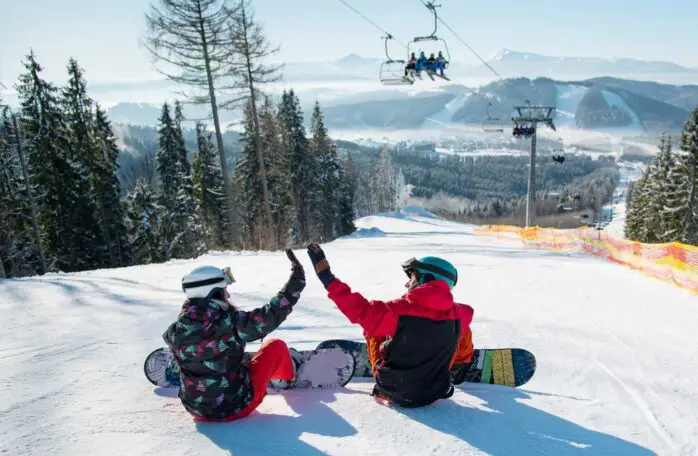 When it comes to the UK, the best place for snowboarding is up on the Scottish peaks. If you are holidaying here, there is definitely a preferable season for it: winter to early spring. The weather is naturally unpredictable but these months tend to bring the best kind of snow for snowboarding-based activity. Fresh snow is the optimum type for successful snowboarding because it is crisp and light and allows the most conducive movement of equipment around the course.
Mentally Prepare and Understand When It's Time to Stop
Snowboarding is harder than you may anticipate. It takes its toll physically, but also mentally. You have to be on the ball to avoid making a dangerous mistake and injuring yourself or another person in close proximity. You also have to concentrate to do things in the safest and most enjoyable way possible. It is also physically strenuous and can call upon muscles that you didn't know you even had. So, general levels of fitness are required, and it is worth stretching and taking the proper precautions before, during, and after all physical activity.
Enjoy the Downtime While You're There
Because snowboarding takes such a lot of energy, endurance, and strength, the downtime at the end of a day outside is definitely essential. What you do and how you spend these extra-recreational hours is down to personal preference; however, we have collated some popular suggestions to spark interest and inspiration.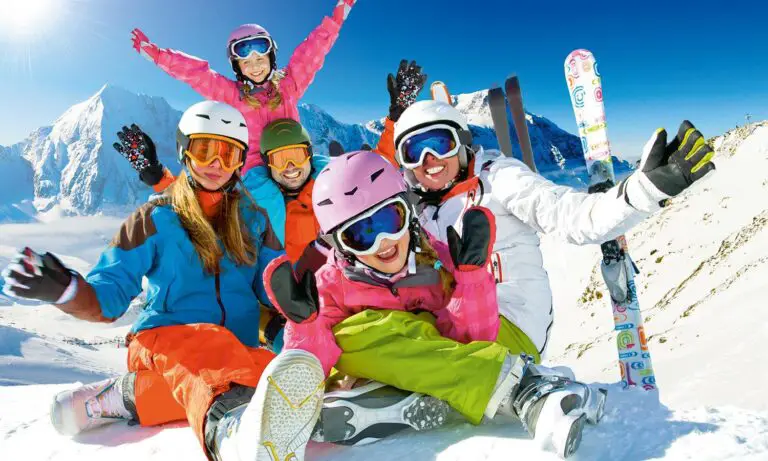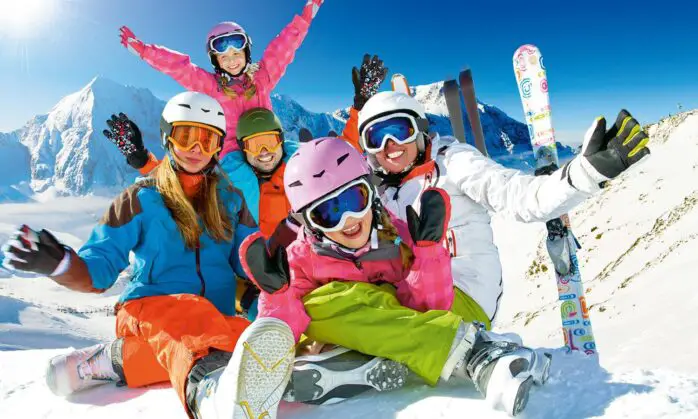 Online Casinos
Something different to try is an online games site such as a casino. Here is a list that is worth a look for a better idea of what's out there. Slot games, poker and similar are all fun in moderation and a good way to wind down.
Reading
If you can't face looking at a screen, a book might be easier on the eyes. Books are a traditional way of letting the mind wander and drift into relaxation. Lots of people even use them as a sleep aid.
Movies/TV
If books require too much concentration after a long day of staying focused, an easier option may be to just kick back with an entertaining series or a film. This can even be on in the background while you do other activities as well.
General Socialising
A big part of going away with friends is the opportunity to socialize and catch up. There isn't much space for chatting and general frivolity while undergoing snowboard-based activity, so the evening is the perfect time to play catch up with one another.
A Long Soak
A hot bubble bath after a hard day's exercise and being physically active is the best way to wind down and protect your body also. Aside from stretching, a hot bath supports muscular rest and recuperation.
Don't Forget the Little Things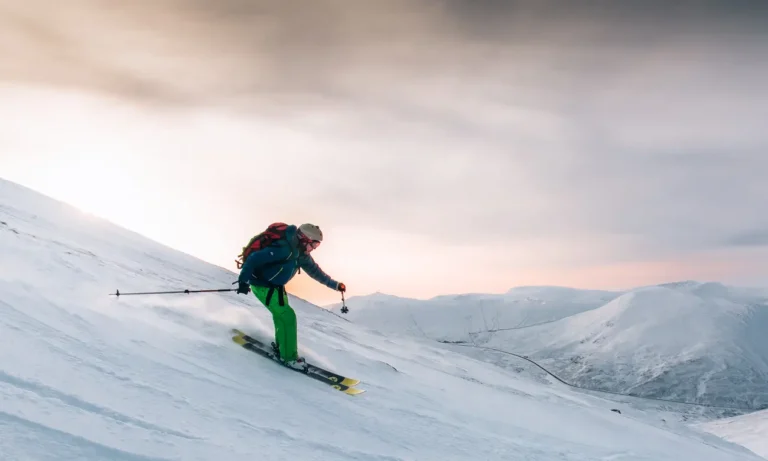 This is a small point, but an essential one. Do not forget the little details. Sun cream, painkillers, muscle rub, these are all things that might be overlooked in the excitement of the venture but they are all equally important. Sun cream especially is needed to combat the infamous burn that can occur when out snowboarding all day long. Hand and foot warmers are also very useful for fighting against the bitter weather.
Remember, You Can Hire Equipment
If you forget to buy or take anything, don't worry too much. There is always equipment available for hire, and resorts do tend to cater to a wide demographic. So, chances are fairly certain that you will be able to get what you need when you get there. There are perks to the resort-provided kit, the main one being that you know that it will be of top quality and rigorously safety checked in order to avoid anything disastrous from occurring! If this is your snowboarding debut, it may be preferable to hire things first anyway – just in case you decide this sport is not for you!
UK Snowboarding holidays are action-packed and filled with beautiful vistas that tick all the boxes of a fantastic vacation. Snowboarding is strenuous but there is a lot to love about it, and as long you have got to grips with the basics, there should be no problems enjoying it for the duration.